"Distance makes the heart grow fonder". Wrong! Your long distance relationship needs work. There isn't going to be any 'fonder' if you just let it hibernate. So sit up and read these great tips on how to spice up your love life from across the miles!
Instant messaging
Right from Yahoo to MSN to AOL there are a number of ways to IM each other! So make use of technology. It's free! Think of creative way to express your love. Don't let out of sight be out of mind!
"Having gone through this Long Distance Relationship (or LDR as they call it) made me realise how important communication is in a relationship...All in the name of love, couples would do everything and all effort to keep communication going. And only then can an LDR work."
Marie, Gorgeous Traveler
Puzzles that intrigue
Everyone loves a puzzle. Send your loved one** a personalised puzzle** that will get him thinking of you. If you want him to stay focussed on you then ensure he's thinking about you. Get creative with your puzzles and keep them centred on your relationship.
Personal calendar
Even if you have photo phobia this idea is worth the risk! Pull out old photos of you as a couple. Pick the ones where you both are smiling or just plain happy. Get them enlarged. Use cardboard to make a fancy handmade calendar with the photos. Now it's picture perfect!
By nature I'm an optimist so I do believe that LDR's can work. However, the people involved have to be very deliberate about making it work. Stay positive!
Keesha Boyd, Psychologically Speaking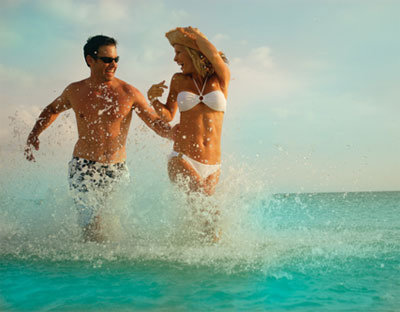 Food delivery
If he likes your apply pie then use it as leverage! Which guy can resist a home delivery of home cooked food! Or if he's really that far away get a restaurant to deliver the dish. Then you can use a webcam to share this moment together!
Your songs
If there's a popular radio station that he tunes in to every morning, get the DJ to dedicate a song to him. This works best on special occasions especially if you can meet him in person.
Online greeting cards
Online greeting cards are a great way to express your love for each other. These are free and can be sent in a few minutes. You can choose from innumerable categories and messages. Remember to add a personalised note!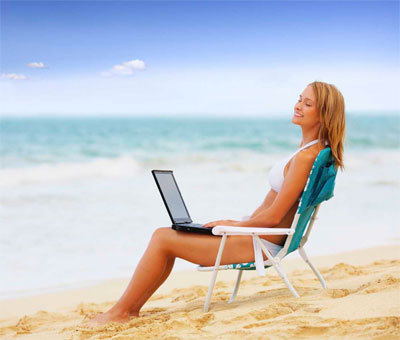 Old emails
Remember your first emails to each other? If you still have those around then print them out and place them in a pretty folder. Segregate them month-wise so he can relive those memories even when you are not around.
Same time movies!
Even if both of you are apart it doesn't mean you can't have fun at the same time! Try catching up on the same movie at the same time - even if it means odd hours for you! It's the thrill of it that counts!
Something that you can do so it feels more like you're together, my bf and I sometimes watch the same TV show/movie while on the phone with each other.
Sara Hacker
It's amazing what your imagination can do for your love life, if you just let it! The idea is to create a feeling of togetherness even if you are not physically present. Communication is vital so don't let silence fill up the space between you. Even if it's a simple phone call, make it count!
There is no long distance about love, it always finds a way to bring hearts together no matter how many miles there are between them.
Anonymous
So even if you are in a long distance relationship it does not have to be dull. You can spice it up nicely and add a splash of romance! Bring out your creative spirit and let it run wild!