If you've ever planned a wedding, then you know how stressful and ridiculously expensive they can be! Sure, they're romantic and sweet, too, but the more I think about it, and the more weddings I attend, the more I think I'd elope if I ever got married! Why? Here's my list of 7 reasons to elope…
---
1

The Money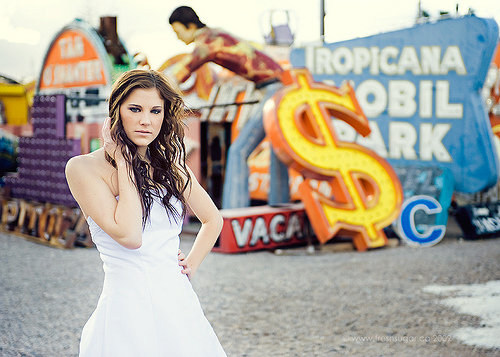 Photo Credit: tvchicklet
Would you rather have an extravagant wedding, or a top-of-the-line sports car or a house? Because that's about how much a big, fancy wedding will cost. Somehow, in that light, it just doesn't seem worth it, does it? Even if you elope to an exotic destination, you'll only spend a fraction of what you'd spend on a traditional wedding!
---
2

The Family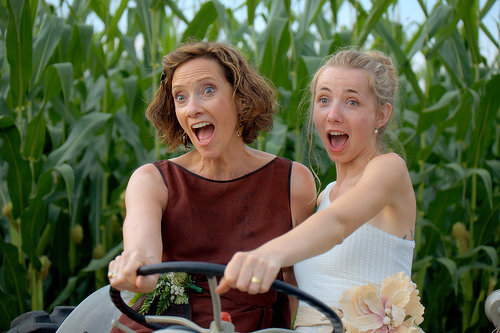 Photo Credit: mahalie
If you think dealing with your mother and mother-in-law about child-rearing issues will be difficult, trust me — dealing with them both will be even worse while planning a wedding. Both will have a list of demands, most of which will conflict with each other, covering everything from table linens and menus to bridesmaids dresses and shower favors. Save yourself the stress and elope!
Trendinig Stories
More Stories ...
3

The Weather
Photo Credit: pstarr
I live in Michigan, where it can be sunny and 80 one day, and snowy and 40 the next. I'm not exaggerating! If you elope, you can go somewhere that you know you can wear that gorgeous strapless gown, and not freeze!
---
4

Your Personal Style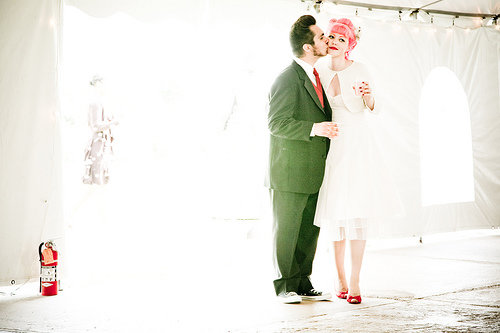 Photo Credit: ms. dee ahoy
If you and your intended have a particular style, be it rockabilly or Victorian, there's bound to be an elopement destination that would make your wedding suit your own fancy!
---
5

The Destination!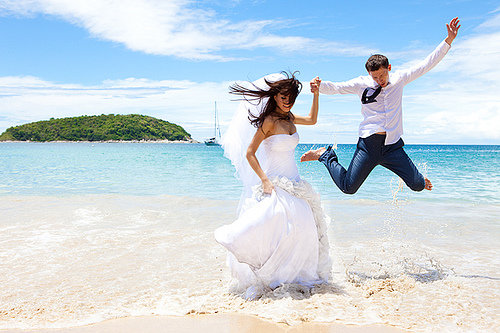 Photo Credit: bagirka's twilight
Ugh, why get married in Michigan when you can get married in Rome, Ibiza, or Barbados? Or on a mountain top, on the beach, in a castle? There are so many more options if you elope!
---
6

Elvis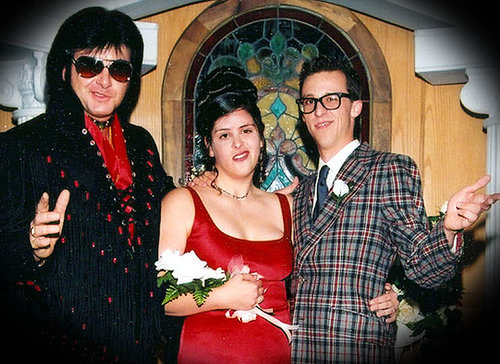 Photo Credit: My Daily Struggle
One word in favor of elopement in Las Vegas: Elvis. If you plan it right, an Elvis impersonator can officiate the ceremony, serenade you, or help you sky-dive during your vows. Come on! Who doesn't want Elvis involved in their wedding?
---
7

The Memories!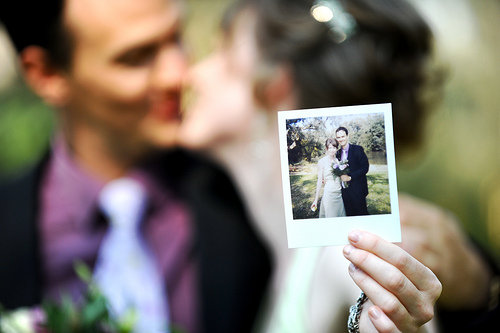 Photo Credit: alburyphotog
Everyone has special memories of their wedding day, but you're bound to have more amazing memories (and photos!) if you elope to a destination (or get married by Elvis). And your family will, too! If you elope, chances are you'll also have more time to spend with your guests, since there won't be as many of them…
Those are just a few of the reasons to elope, and I'm sure there are so many more! Did you elope? Why? Or are you a traditional girl who had a big wedding at home? Please share with me!
Top Photo Credit: tvchicklet
---
Popular
Related
Recent