She changes diapers and cleans up spills. She puts up with tantrums and bad hair days and broken hearts. She deals with problems and takes care of sassy mouths. Who is she? She's our favorite on-screen mom, the one who always has it together even when she's having a meltdown. Here are my 7 fave onscreen moms!
---
1

June Cleaver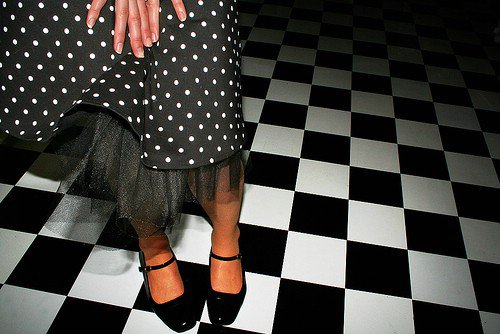 Photo Credit: –archangel–
As the epitome of suburban maternal efficiency, June's skills at running a household cannot be denied. With a hot meal always ready at dinner, and a cookies waiting for the boys after school each day, she presented herself in quite the motherly way. Her pressed skirts and ever-present pearl necklace showed her classy, sophisticated side. And she gets bonus points for always knowing exactly what to say to calm Ward's infrequent anger with the boys!
---
2

Dr. Mike

Dr.Mike from Dr. Quinn medicine woman shows us what the word strong really means. As a pioneer doctor is the mountains of Colorado she battles gangrene, Indians, and headstrong teenagers. All while trying to survive in a totally new environment and with opposition from the townspeople. I love her courageous spirit and take charge attitude!
---
3

Caroline Ingalls

Photo Credit: Enokson
Caroline Ingalls is another beloved pioneer mother. Laura Ingalls wrote many great things about the real Caroline Ingalls in her book series, but the on-screen mom steals my heart every time! Her shy little smile and humble spirit is such an example to us all. The willing attitude she displays shows how golden her heart truly is. And she always knows just what to say to Charles to encourage him on a bad day.
---
4

Becky Katsopolis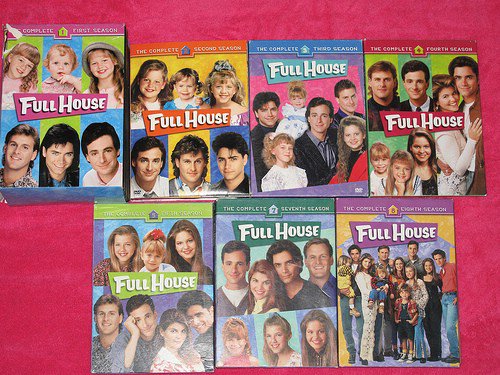 Photo Credit: Dare 2 B Unique
One of my favorite TV shows was full house! The kids antics nearly always had me rolling! But Becky is the sweetest mother to those twin boys and an awesome aunt to DJ and Stephanie and Michelle. Her sense of humor always brightens the darkest day and her helpful suggestions and advice always encouraged anyone who came across her path.
---
5

Wilma Flintstone

When it comes to modern Stone Age Moms, Wilma Flintstone rocked the Bedrock House with a fashion sense well beyond her time! Sporting a classic Posh Beckham-like asymmetrical dress and a chunky pearl necklace, Pebbles' mom had it goin' on. And she served as the constant voice of reason keeping her Neanderthal hubby Fred in line. Gotta love that spirit!
---
6

Carol Brady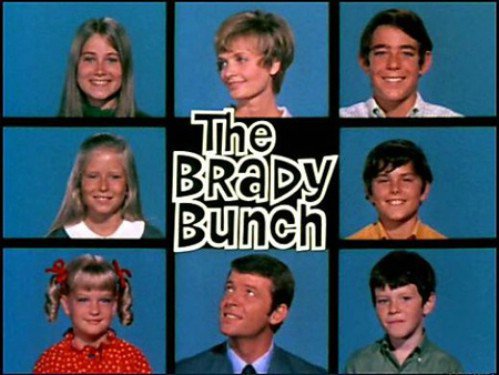 Photo Credit: Roadsidepictures
While Carol Brady wasn't your everyday stay-at-home mom, she always managed to keep her home emotionally balanced. A freelance writer, a sculptor, a political activist and a singer, Carol organized plays and PTA events and excelled at needlepoint. She had a full schedule but always made time for her kids and husband. Now that's efficiency!
7

Marion Cunningham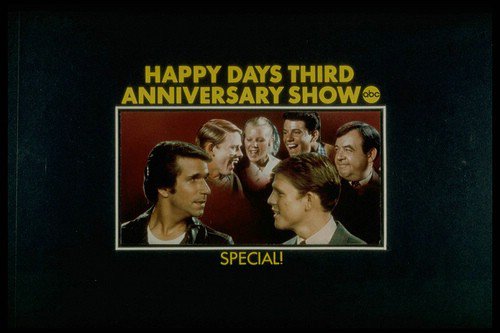 Photo Credit: flashbacks.com
She was the only woman who didn't respond when Fonzie snapped his fingers and the only person who could get away with calling him Arthur. How could you not love Mrs. C? She was the model 50's mom, representing all of the middle class family values of the era.Mrs. C's house was a very very very fine house, one that we always felt at home in! At the Cunningham crib, family dinner was never missed and the Fonz, Potsie, Ralph Malph and Chachi were always invited. One of television's most beloved moms!
As the old saying goes, If mama ain't happy, ain't nobody happy! Most of the moms on this list always seemed to keep their tempers in check and keep a happy balanced home. What a role model! I hope this list brings back happy memories of your favorite on-screen mom and why you loved her.
Top Photo Credit: Nikki O :-D
---
Comments
Popular
Related
Recent