The Bafta's are about pure glamour, which leaves the Grammys as the perfect opportunity for celebrities to show off their edgy style and really make a claim to the best-dressed lists. So, it's the perfect place to pick your next look from! Whether you want a complete change or just to pick out some key elements, you can be sure that the Grammys will demonstrate the up and coming trends, and here are the top 7 Grammy looks you can (and should!) steal!
---
1

Rock – Glam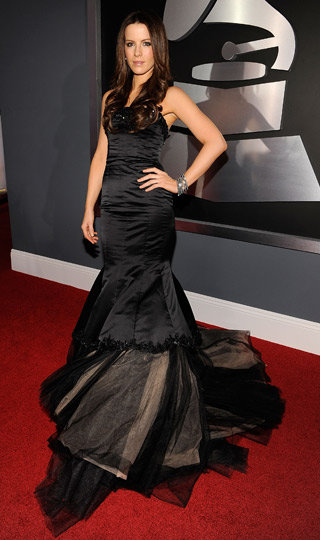 I love this dress! From the great shape it gives to her body – being tight fitting but flattering too – and it's strapless too, which is right on trend. It's the gorgeous fish tail bottom that steals the show, though, mixing beige and black netting… if you want to steal this look, team luxury and shiny fabrics with flattering fits and an exaggerated yet gorgeous feature. Keep your hair and makeup sexy yet minimal, and practice sultry eyes! Gorgeous.
---
2

Monochrome
Jennifer Hudson made an excellent choice when she chose this edgy monochrome look, which is so on trend and really flatters her figure. The silver middle gives her a slim illusion, while the black skirt lengthens her legs and the white top gives her a curvy and sexy look… teamed with black heels and simple jewellery, she looks divine. Steal the look by teaming monochrome colours with a silver belt, and keeping your hair and make up simple yet elegant. Wow.
3

Demure Chic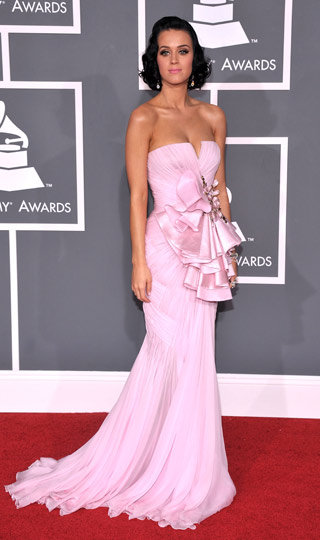 It was strange to spot Katy Perry in something I'd love to wear, but this delicate pastel pink number is a huge hit in my book! Teamed with her retro hair style, and silky detailing, Katy looks slim, elegant and happy. I'm off to hunt out some elegant pieces in gentle pastel colours… I can't wait to channel Katy!
---
4

Extravagant Mini Dresses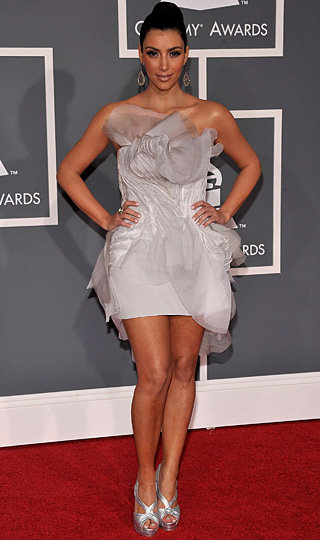 Kim Kardashian looks gorgeous in this short white mini… she really makes the look her own! If you want to rock a mini, pick one with two shades of a colour on it (look closely, and you'll notice that Kim's main dress is white, with the detailing being a slightly silver shade). You can then match your shoes to this shade, and keep jewelry to a minimum. Your dress will do the talking, so keep everything else quiet!
---
5

Classic Black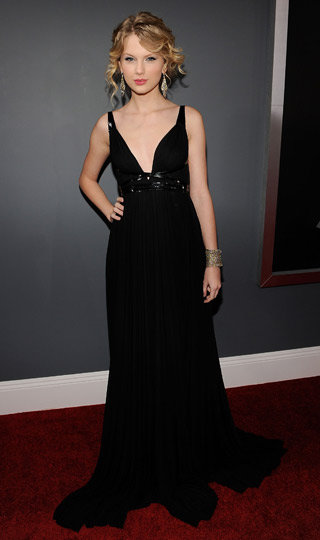 Taylor Swift chose a classic cut black dress, and wow did she look good. Not only did it give her a very elegant (and enviable!) look, but it's easy to wear too, and black is very flattering. Dresses like this aren't hard to find, so search out the one that fits you best, and team it with an elegant up do and some gorgeous jewellery for a maximum impact, minimum effort look.
---
6

Risqué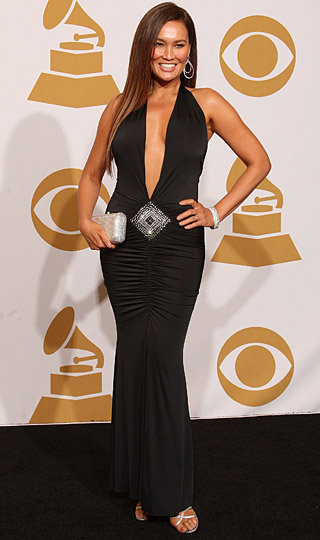 Who would have guessed that Tia Carrere is 42? She combines elegant and risqué to perfect effect, and it's a surprisingly easy look to steal. Make sure any dress has a slim opening, and that it sits properly on your figure. You'll also want it to be quite supportive! Then leave the push up bra at home to avoid looking like a glamour model, and instead highlight your other features with kohl eyes, simple jewelry and divine shoes. You'll wow everyone!
---
7

Sexy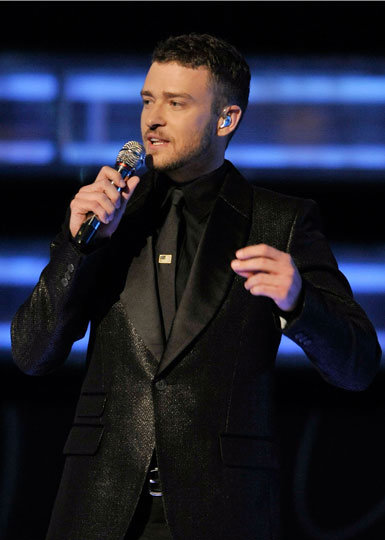 And for your man? Update his look by picking a classic cut tux with textured panels, and find him a matching black shirt and tie. Make sure everything is comfortable, including his shoes, and rock slightly messed up hair. He'll be bringing sexy back, just like JT!
I love these looks, and I can't wait to wear some of them out. Summer parties are perfect for showing off your Grammy styles… you'll look and feel divine, whichever style you choose. Did you spot a Grammy look you can't wait to steal, or one you really didn't like? Please let me know!
---
Comments
Popular
Related
Recent