The Cannes Film Festival came and went and as expected, we had a fair share of black and dark gray dresses to gawk at. I have here a list of lovely ladies who looked amazing in either charcoal or black at some of the events at Cannes. The colors may not be too exciting but you can't deny the fact that they suit glitzy events really well.
---
1

Vanessa Paradis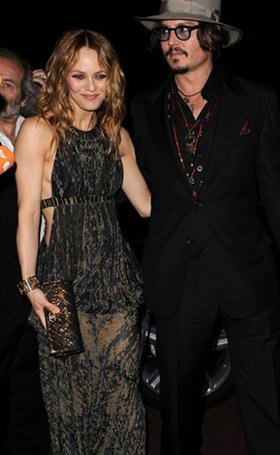 Vanessa is one of those celebrities who clean up nicely. You know, there are a gazillion photos of her looking worse for wear but she can transform into one hot momma rather easily. I like that she doesn't care about the paparazzi taking photos of her when she's just running some errands but I also like the fact that she is still red carpet bewitching.
---
2

Jennifer Hudson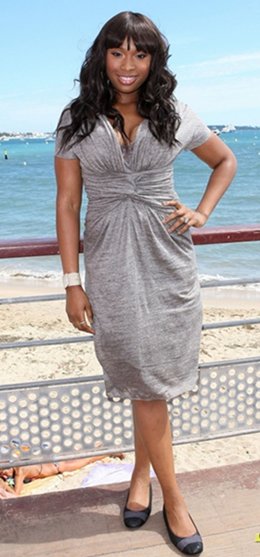 Hers is a Hollywood story that truly inspires. She is proof that if you work hard and believe in yourself, you will someday hobnob with stylin' and popular people in Cannes. I don't know how her movie did in Cannes but I do know that I love this outfit. Anyone who looks glam in flat shoes is a winner in my book.
---
3

Marion Cotillard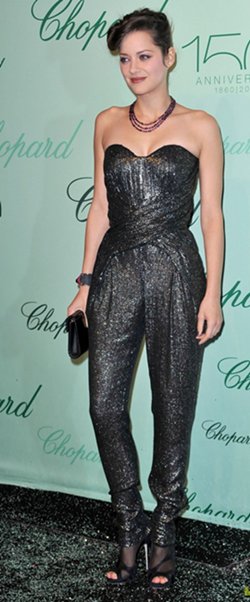 Marion is, without a doubt, a beauty. She can pull off anything. Well, almost, as this jumpsuit seem to look a tad strange. Still, kudos to her for opting for something unique. Additional kudos for having a body that looks THAT amazing in a jumpsuit with a tapered bottom.
---
4

Michelle Williams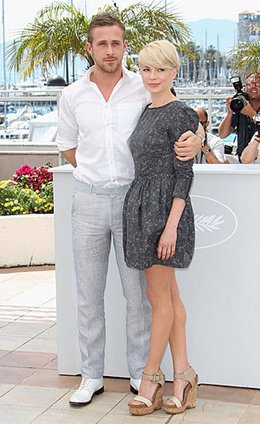 What a sweetheart of a dress! I don't know if it's the pixie hairstyle or the petite body or the sweet smile or the wonderful makeup, but this look is just a breath of fresh air. Perhaps it's all of the above? Segue: I am uber-excited to watch her movie with Ryan Gosling!
---
5

Kate Beckinsale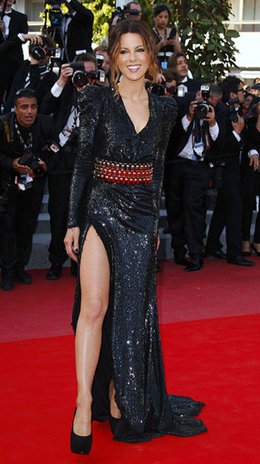 Leggy in Balmain. Do you like this look?
---
6

Cate Blanchet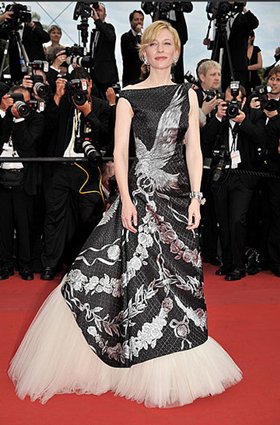 The beautiful Cate in Alexander McQueen. A bird in flight has that air of magnificence that Cate surely possesses. Gorgeous, right? She makes you want to bow down in reverence or something.
7

Kristin Scott Thomas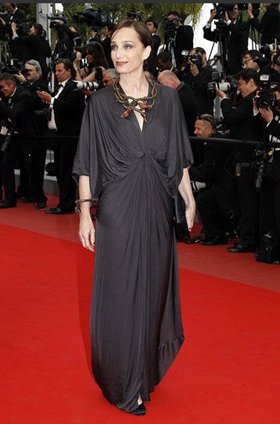 Kristin commanded attention in this Lanvin dress and some interesting accessories. She might just give Cate a run for her money in the "magnificent" department.
---
8

Elizabeth Banks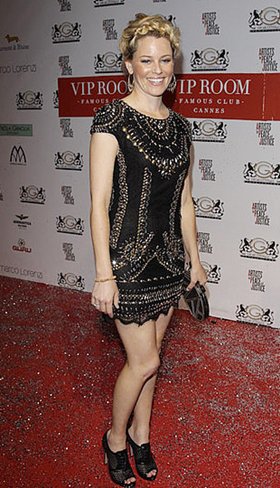 Now that she has joined the cast of 30 Rock, I have been keeping my eye on Elizabeth Banks. She plays one sassy and smart newscaster in the show and I bet she is as sassy and smart in real life. And it seems that she has a unique sense of style, too. Crush-worthy, I'd say.
---
9

Aishwarya Rai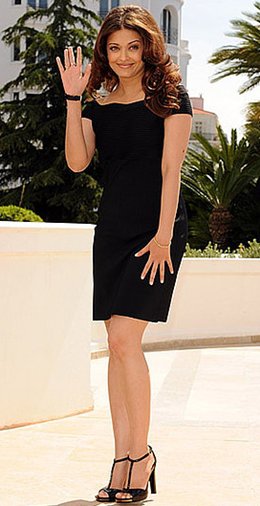 Proof that you can't go wrong with a little black dress. Her shoes are sexy, too. And she always has perfectly styled hair. (insert jealous sigh here)
---
10

Carine Roitfeld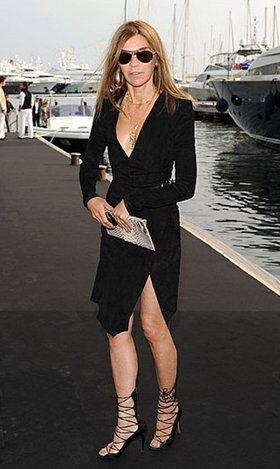 Well, nothing new here. She wears black most of the time.
---
Comments
Popular
Related
Recent