The 83rd Academy Awards have just gotten over and we have had this year's Oscar acceptance speeches. To my mind, it brings back memories of some of the most famous ones ever. When you go through this list of 7 best Oscar speeches, you will wonder whether the art of giving such wonderful speech is indeed over.
---
1

Jane Wyman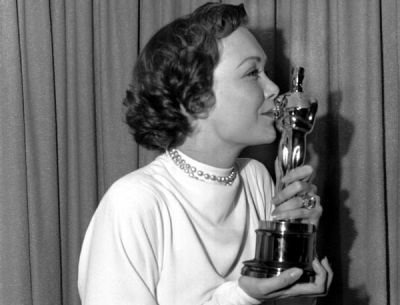 Image source: img5.imageshack.us
In my opinion this tops the list of best Oscar acceptance speeches ever made by anyone. Jane Wyman won the Oscar for playing a mute character in "Johnny Belinda". In her Oscar acceptance speech, she said, "I accept this very gratefully for keeping my mouth shut for once, think I'll do it again." And she sat down.
---
2

Louise Fletcher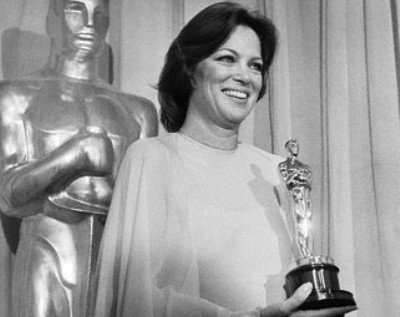 Image source: okno.mk">https://www.okno.mk/sites/default/files/Louise%20Fletcher%20Oscar%281%29.jpg">okno.mk
She won the Oscar for best supporting actress for her turn as cruel Nurse Ratched in One Flew Over the Cuckoo's Nest and she said, "I've loved being hated by you." She also thanked Jack Nicholson for making "being in a mental institution like being in a mental institution."
3

Adrien Brody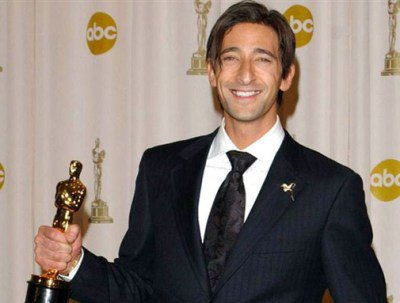 Image source: estb.msn.com
Adrien Brody is the youngest recipient of the Oscar and it showed in his acceptance speech. Well, not speech exactly… he took presenter Halle Berry in his arms, tilted her back and planted a passionate Hollywood kiss on her lips. No one was offended and his boyish enthusiasm was well received.
---
4

Sally Field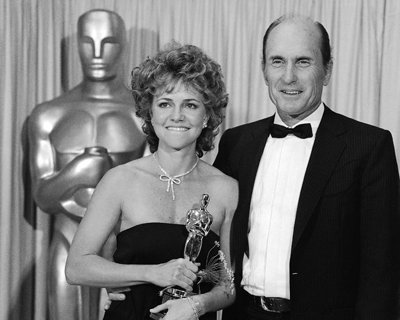 Image source: achievement.org
Apart from being one of the best Oscar acceptance speeches, this is perhaps the most famous and well remembered. She ended her speech by saying, "I can't deny the fact that you like me, right now, you like me!" What most people didn't realize at that time was that she was quoting her character Norma Ray for which she had won the award.
---
5

Cuba Gooding Jr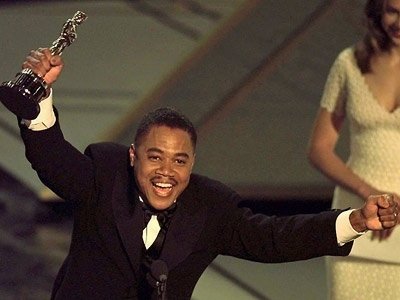 Image source: blackfilm.com
His Oscar acceptance speech was less of a speech and more of an announcement of love. He exuberantly shouted 'I love you' to everyone who had worked on the film. Instead of being awkward, his heartfelt exuberance got him a standing ovation.
---
6

Jack Palance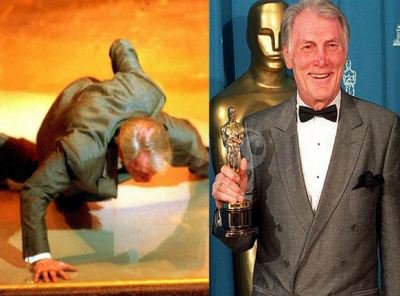 Image source: faltooclub.com
Jack Palance was 73 when he won his first Oscar. But, that didn't stop him from taking a break mid speech to do one armed pushups before returning to his speech and cracking some sex jokes.
---
7

Tom Hanks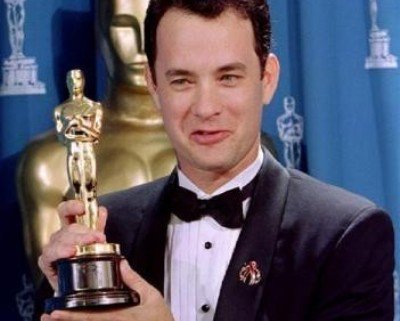 Image source: stbjp.msn.com
Tom Hanks Oscar acceptance speech did the unthinkable. He said quite a few unexpected things in his speech including his willingness to swap his wife for a chance with Antonio Banderas and he mentioned that his high school drama teacher was gay. What this speech did was inspire an entire film, 'In and Out' which also got nominated for an Oscar. Now, that's some Oscar acceptance speech.
Now that you have read this list of 7 best Oscar acceptance speeches, do you really think that the speeches given by this year's winners were comparable? Of course, this is a purely a matter of personal opinion. But, I do look forward to some witty, candid or plain emotional speeches that remain in memory.
Top image source: fryingmineinbutter.files.wordpress.com
More
---
Popular
Recent