After a long, hard day of work, there's nothing more relaxing than soaking a hot bubble bath, breathing in the calming scents of lemon or lavender, or any other aroma you find soothing. Scented candles provide the perfect way to relax and take a moment to yourself without breaking the bank on natural herbs and remedies. And the best thing about candles is you can re-use them over and over again! When you find one that you love, you should stock up! Here are 7 deliciously scented candles to get you started!
1

Soy Jar Candles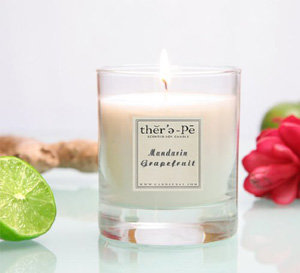 Price: $4.09 at amazon.com
You can burn this candle in your home without burning a hole in your pocket! These 8 ounce soy candles are non-toxic, burn slower and cooler than wax candles, seldom trigger allergies, produce little soot and have cotton lead-free wicks. Available in nine delicious scents. Comes nicely packaged in a lovely organza bag, perfect for gift giving!
2

Aromatherapy Candles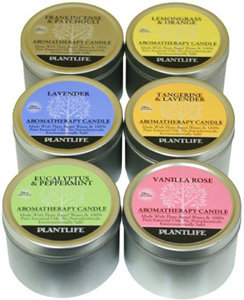 Price: $39.99 at amazon.com
This super deal comes with 6 soothingly scented aromatherapy candles made with essential oils! These candles are synthetic free with no petrochemicals. An environmentally safe choice! 144 total hours burning time.
3

Pillar Candle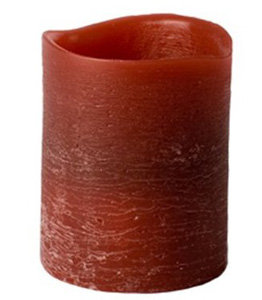 Price: $15.12 at amazon.com
Ever worry about burning candles too often because you have pets or small children in the house? Well consider this the answer to your dilemma! Battery operated; scented pillar candle is as bright and convincing as a real flame! I love the dual brightness mode that lets you select how bright you want the flame. Candle is 7.2 oz.
4

Gel Candle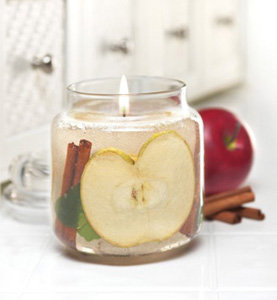 Price: $9.99 at amazon.com
Beautifully designed candle creates a unique ambiance! The clear gel has dried apple and cinnamon slices inside of it. Its delicious apple cinnamon scent will have guests believing you have a fresh baked apple pie somewhere! Now that's hospitality!
5

Votive Candles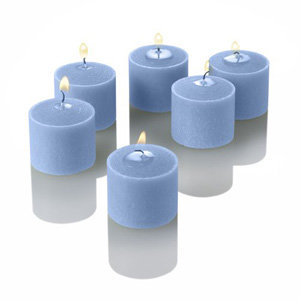 Price: $17.99 at amazon.com
I love these gorgeous blue, ocean breeze scented candles! The set of 72 votive candles burn for 10 hours apiece! Candles are made of clean burning paraffin wax with 100% cotton wicks. Scented Votive Candles are very popular for home use, whether it may be arranged around the tub or jacuzzi, or at patio and pool gatherings. Great for anyone who loves to entertain!
6

Yankee Candles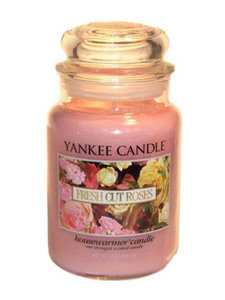 Price: $22.98 at amazon.com
The scent of fresh cut roses is perfect for an evening candlelit dinner! 22 oz candle will last for quite a while too. My favorite thing about this candle is the fact that it is made in the USA. Yankee Candles also make a lovely gift for any occasion!
7

Hershey's Syrup Candle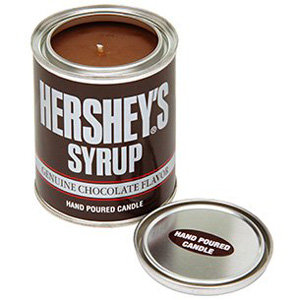 Price: $13.95 at amazon.com
Calling all chocolate lovers! Attention! We've found your ultimate paradise, a calorie free, guilt free, chocolate scented room! This candle offers absolute "girl therapy" with the scent of true chocolate. And the little can that holds the candle is just so adorable! This tantalizing candle smells so real, you may want to hide the spoons!
Candles offer an escape, a moment to ourselves in soft light to reflect and ponder the days events. Or to get away and relax from them! You can use candles to create a romantic atmosphere or an intense, emotional feeling. What an asset! If you are a candle collector, I hope you just found a few to add to your collection from my list of 7 deliciously scented candles!