Everyone needs a bit of down time every now and then, which is why it's nice to have things like music and scented candles to relax to. One way to relax is to dim the lights, light a few candles, and drift off into a state of utter bliss. The possibilities are seemingly endless when it comes to choosing a scented candle, so below are just a few picks to help you out. Try all or try a few of these scented candles to relax to, and see which one helps you relax the most.
1

MOR Essentials Honey Nectar Fragrant Candle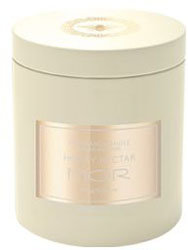 Price: $19.95 at morcosmetics.com
This honey nectar scented candle is so sweet, it's a great scented candle to relax to. I'm not only talking about the scent (which is delightful) but also about the packaging. The clean white packaging just screams luxury. The best thing I like about this candle though is that it's made from a Soy blend wax and has a 100% cotton wick. Simply outstanding!
2

Fresh Sugar Lychee Scented Candle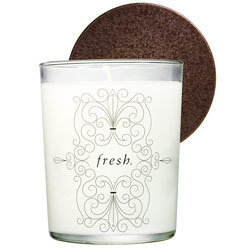 Price: $48.00 at sephora.com
This is a fresh, citrus-scented candle. Lychee is one of my favourite fruits, so it's only natural that I try and recreate its magic everywhere in my home. This candle is a perfect way to do so. It's just bursting with fruity goodness. The candle also comes with a Bakelite lid which helps protect the candle and preserve the fragrance. Perfect!
3

Tocca Beauty Bali Candle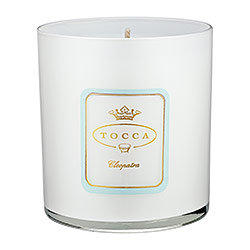 Price: $36.00 at sephora.com
Bring a bit of tropical paradise to your home with this Bali-inspired scented candle to relax to. The smells of champaca flower and 'palm tree breeze' will have you thinking you're on vacation in no time at all. I say light one up morning, noon, and night! Every day can be a holiday with this candle.
4

The Body Shop Vanilla and Lime Blossom Scented Candle

**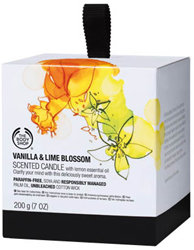 Price:** $16.00 at thebodyshop-usa.com This vanilla and lime scented candle is fresh and energising. Offset with notes of jasmine, lily of the valley, and amber, this candle is sure to re-invigorate the senses. Place one in a main room to set the mood, or light one while relaxing in the tub. This is perfect for all occasions!
5

MOR Marshmallow Fragrance Tea Cup Candle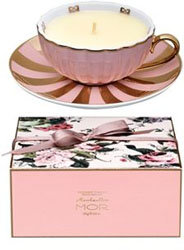 Price: $59.95 at morcosmetics.com
What initially drew me to this candle was the fact that it was in a tea cup! Who cares about the fragrance? It's in a tea cup! However, the marshmallow smell is a delight to the senses. It's such a sweet and comforting scent – perfect for channelling your girlier side!
6

Yankee Candle Aromatheraphy Spa: Relax Small Tumbler Candle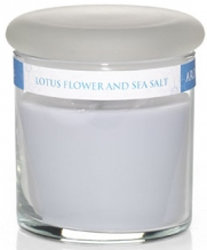 Price: $10.99 at yankeecandle.com
Take some time out from the world and relax with this scented candle. The balanced notes of lotus, the sea, and others are sure to send you into a state of relaxation in no time at all. The candle also comes in a stylish looking tumbler, making it perfect to decorate your home with. Stock up, because it's a perfect scented candle to relax to.
7

Fireside Woodwick Candle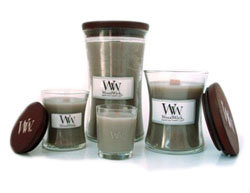 Price: $15.95 at davlinswoods.com
There's nothing more calming than resting next to a glowing fireplace. Or is there? This candle may have you thinking otherwise. This candle features a natural wick made from organic wood which aims to replicate the sound of a crackling fire. Notes of amber, vetiver, and must top off the experience.
What do you do to relax? Maybe you could use some scented candles to relax to. Let me know if any of these candles tickle your fancy.