Until last week, I didn't even know Pandora Beads existed! As my mom started telling me about them, I gained interest and started looking into them. There are some pretty hefty prices on some of these beads, but wow, they are worth every penny! While picking only 7 is hard to do, because I found tons that I like, I am going to try my best to give you the 7 cutest Pandora beads…
Before I start, the strength of Pandora jewelry really is the patented threaded system. Each one of the necklaces or bracelets has been divided into sections by little threads. Each one of the beads are equipped with threads inside, which will allow you to screw the beads as well as the spacers onto any segment you want to. The beads are able to move around freely and can rotate with your wrists movement.
---
7

Pandora Jewelry Doggie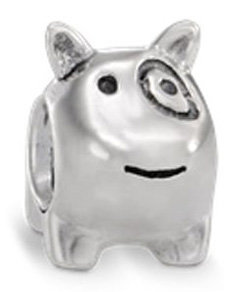 Price: $30.00 at pancharmbracelets.com
We have all seen beads, but have you seen doggie beads? This dog so reminds me of that TARGET dog. How many of you get that image as well? Either way, this is such a cute dog bead and I know my little girl would really get a kick out of it!
---
6

Pandora Chimp Family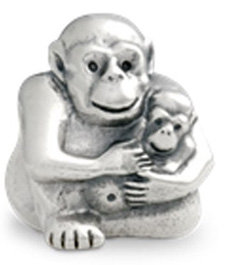 Price: $25.00 at pancharmbracelets.com
We just saw the dog bead and thought that was pretty cool, but what about this one? Isn't this one really something? It's a monkey bead! I really like monkeys/chimps, so I believe this one would be cool to have.
---
5

Pandora Pony/Horse/Donkey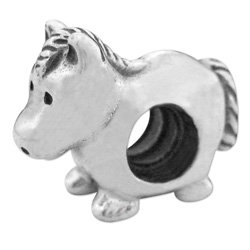 Price: $35.00 at pancharmbracelets.com
Aww, look at the pony/horse/donkey bead! This bead is confused! It doesn't know what it is! Just let your imagination flow and it can be whichever you want it to be. If you want him to be a donkey on one day and a gorgeous horse on the next, then so be it.
---
4

Pandora Elephant Bead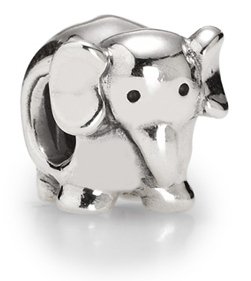 Price: $35.00 at always-forever.com
If you know me, you'll know that I love elephants! So, of course, I am going to say this is a cute bead! Imagine wearing a little elephant on your necklace or bracelet. Now wouldn't that make a perfect accessory! How could you turn this little guy down?
---
3

Pandora Silver Panda Black Enamel Bead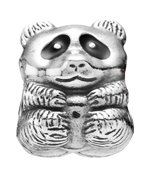 Price: $45.00 at always-forever.com
Bears are so cute, especially Panda bears! How can you turn away from this little guy? He's so cute and cuddly! This bead is unique to say the least. It is of high quality and is definitely worth the have. Can you look at this bead without smiling? I bet you can't!
---
2

2009 Pandora Red/Orange Glass Set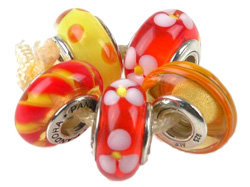 Price:$175.00 at pancharmbracelets.com
So, what do you think about this bead? Isn't it lovely? See, these beads are not only silver, but they come in many assorted colors. They also come in different materials. For example, these are glass beads. I think they're really adorable albeit a bit pricey.
1

Pit Bull Pandora Bead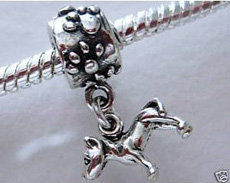 Price: $15.99 at amazon.com
Oh, if you know me, you know that I love Pit Bulls, so it's obvious that I was going to find a Pit Bull Pandora bead! If you love them too and aren't afraid to let others know, buying this Pit Bull Pandora bead is the way to go.
See, I told you that these beads were beautiful! I have never seen anything quite like them before. There are so many others that you should see. Just doing a quick search for Pandora Beads on Google will allow you to see many of them. So, do you like these beads?
---
Popular
Related
Recent