It happens every year, without fail. Summer comes along and all of us ladies that struggle with the frizzies and other hair issues are all out on the beach getting our locks all wet and crazy. But why walk around with a big old mop of hair when you could try these cute beach hair looks?
1

Side Braid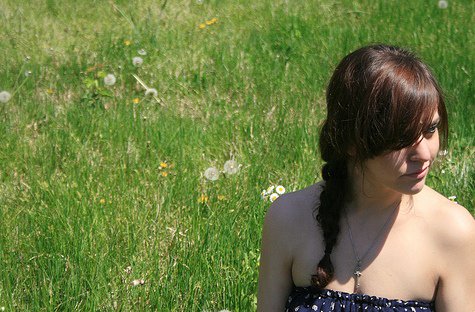 Photo Credit: Starr Crow
The side braid, a true beach classic. Just grab all of your hair, bring it over to the side and braid it up. And I am a firm believer in the messier the better when it comes to beach hair. Remember, it's probably going to get wet anyway, so it doesn't have to look perfect!
2

Beach Waves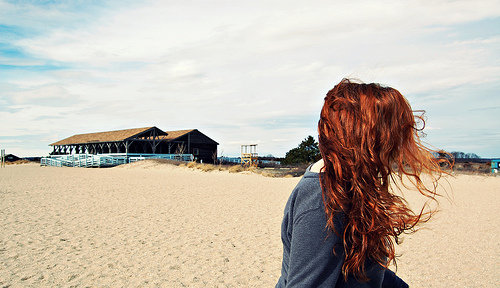 Photo Credit: unbrokenyouthx
This is a pretty easy look to accomplish but you might not want to put the effort in if you plan to go under water head first. When your hair is damp spray in some sprunching spray and scrunch up that hair in little sections. Your hair is going to have that natural wavey look once it's dried, perfect for beaching!
3

Messy Bun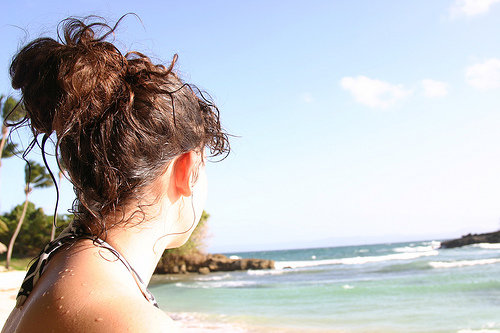 Photo Credit: sherioushly
That's right, a messy bun. You don't have to comb back your sides or anything just grab pieces at random and bring them back into a bun. It's very simple and very quick!
4

Side Ponytail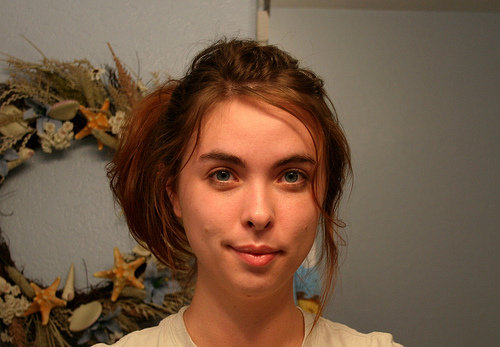 Photo Credit: Hot Butter!
This is another beach hair look that takes all of about 13 seconds. All you have to do is grab all your hair, bring it to the nape of your neck behind your ear on one side and put it up! This one generally looks a little better with longer hair though!
5

Braid Headband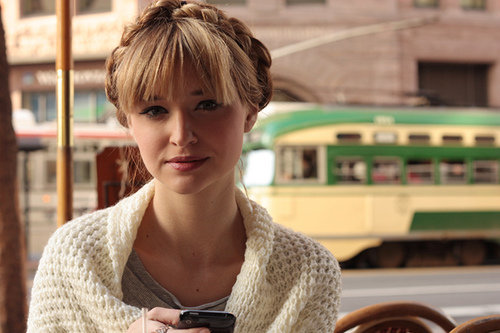 Photo Credit: ainsleigh1
This look takes a few minutes to do so if you're going for effortless, this probably isn't the look for you. You'll also need some french braiding skills. Either grab your bangs, the front of your hairline or all your hair and french braid from the spot right behind one ear to the spot right behind the other. If you're having trouble picturing what you need to do, there's about a million and five video tutorials floating around the web!
6

Down and Wind Blown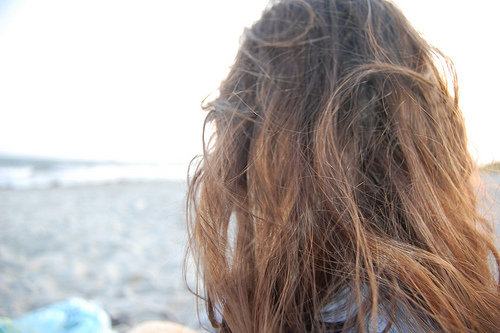 Photo Credit: wa11flower
That's right, if you want a cute beach hair look, go natural. Let your hair get crazy and then either leave it down or put your sunglasses in your hair and enjoy the ease of this look. Sometimes it's best just to let your hair do what it wants.
7

All up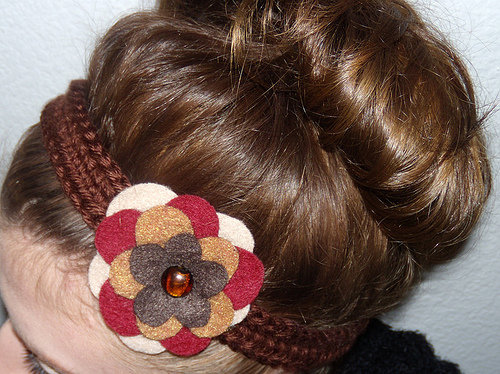 Photo Credit: Twisted Delight
If all else fails and you just can't handle all the sand and hair that comes with beach going, just throw it up in a ponytail, bun or braid and put in a headband. It's one of the easiest ways to wear your hair on the beach. Plus it keeps the sand away a little better!
Alright ladies, I've given you all the helpful hairdo's I can to make your hair into cute beach hair. What do you do with your hair in the summer? Let me know down below!
Top Photo Credit: DougAnsel