With a greater emphasis on sun safety these days, a hat is a beach essential. Along with SPF sunscreen and a smart cover-up, a hat is just another measure you can take to protect yourself from prolonged sun exposure. However, for the fashion conscious, finding the right hat can be an issue. Below are just a few stylish beach hats that are only a click away.
---
1

Steven Alan Carla Straw Fedora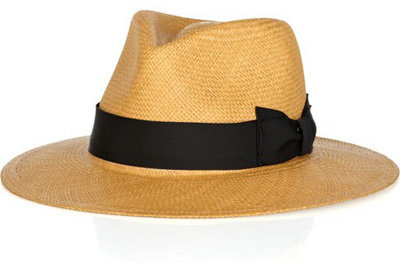 Price: $135.00 at net-a-porter.com
A straw fedora is a classic beach accessory. This chic straw hat has a wider brim and black grosgrain ribbon detailing. The bow detail at the side provides a feminine touch. Wear this at the beach with a timeless black swimsuit.
---
2

Topshop Straw Ribbon Floppy Hat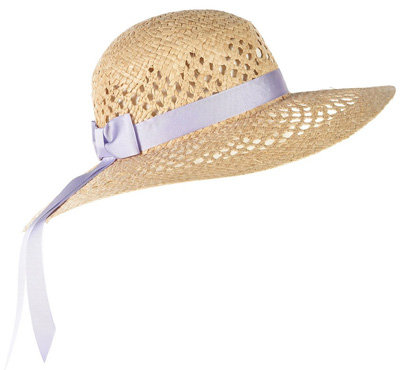 Price: $50.00 at us.topshop.com
This floppy straw hat is well suited for both beach and garden parties. It has an open-weave brim and is adorned with a lilac ribbon. The ribbon is tied into a bow and has extended ties that hand over the brim. Wear this to the beach with a matching pastel colour palette.
3

Forever21 Basketweave Floppy Hat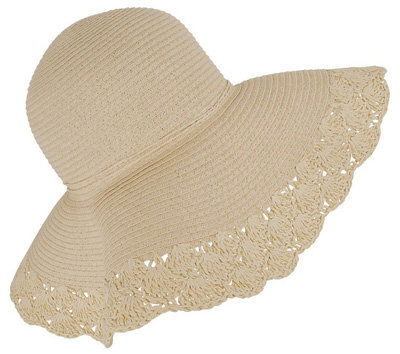 Price: $12.80 at forever21.com
Floppy, wide brimmed designs are a common feature for most stylish beach hats. And for good reason, too - wide brimmed designs provide better coverage. This basketweave hat features a stylish scalloped trim at the brim. Apart from the scalloped trim, this hat has little in the way of decorations so could easily be paired with a range of beach outfits.
---
4

Melissa Odabash Jemima Woven Sunhat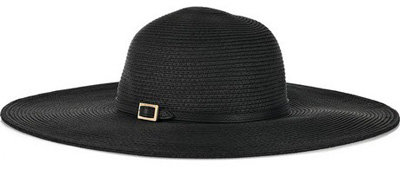 Price: $120.00 at net-a-porter.com
This black hat could easily become a wardrobe staple. It has a wide brim and a gold buckle-detailed leather trim. It also has an interior grosgrain ribbon trim and designer tag. This hat could easily be incorporated into your everyday wardrobe. It would be quite a versatile item.
---
5

Dorothy Perkins Natural Trilby with Black Band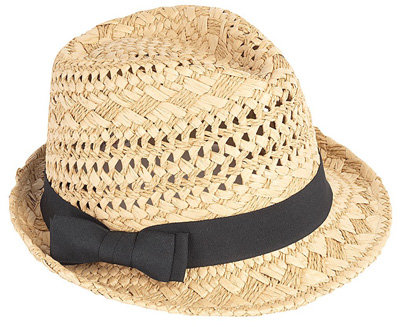 Price: $27.00 at dorothyperkins.com
If wide brimmed hats aren't your thing, then try this cute trilby on for size. The trilby is a classic hat shape. This hat features a thick black band with bow detail. Like most stylish beach hats, you can easily incorporate this hat into your outfit after you leave the surf and sand. Wear with a loose singlet and denim shorts for a cool summer look.
---
6

Rag & Bone Wide Brim Beach Hat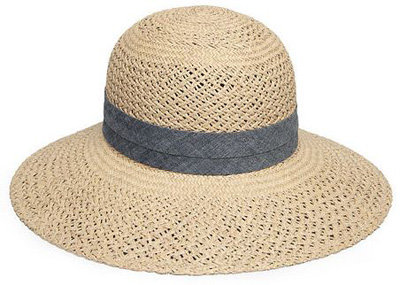 Price: $175.00 at lagarconne.com
This wide brim beach hat appears to have a more rounded shape. It's made from straw and features a cotton twill hat band. The brim is slightly curved when worn. This hat is quite expensive, so it would be completely natural to have second thoughts about actually wearing it at the beach.
---
7

Forever21 Grosgrain Floppy Hat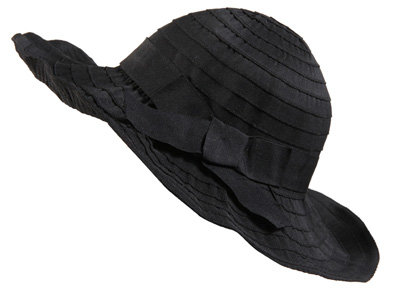 Price: $12.80 at forever21.com
This black hat features tiers of grosgrain ribbon detailing. It also has a wide black grosgrain hat band with bow detail. This hat is lightweight and comes with a bendable wire brim. Stylish beach hats such as this would look great both beachside and poolside.
If you're going to be spending a lot of time in the sun, beachside or not, it would be handy to have any of these stylish hats around. As you can see, beach hats range in price, and there are some very affordable and stylish beach hats available. Which of these hats do you like best?
Top image source: data.whicdn.com
---
Comments
Popular
Related
Recent