I'm all for making gifts for people, but I know not everyone has the time it often takes to make presents for friends and family. If you are one of these busy individuals or if you don't feel you can come up with a crafty idea that would make a good present, then take a look at the list below. I've collected 7 classic presents for Valentines Day that are fun and cute and that would be loved by anyone.
---
7

Pillow Cases That Say 'I Love You'

Image source: boldloft.com
A pair of Stories of Love pillow cases from BoldLoft might be just what you were looking for. You could slip these precious cases onto your bed pillows for your loved one to notice at bed time. One pillow case has a boy stick figure speaking into a tin can phone that is attached to a red string. The string continues onto the other pillow case where there is a little heart created in the red string right before it reaches the tin can phone the girl stick figure is holding to her ear. How sweet is that!
6

Sporty Strawberries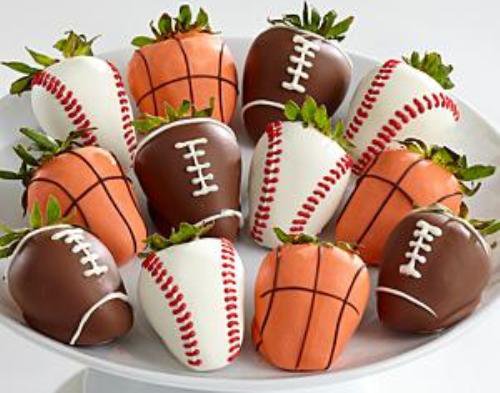 Image source: image.proflowers.com
What sports enthusiast wouldn't love some hand dipped strawberries that resemble sporting equipment? Don't worry; they aren't decorated like a sweaty jock strap or anything like that. They actually are made to look like little strawberry shaped footballs, basketballs, and baseballs. Shari's Berries is where you can find these sweet sporty treats for your honey.
---
5

A Heart Shaped Puzzle with a Personal Message on It

Image source: s3prod.weheartit.netdna-cdn.com

Personalization Mail.com offers these heart shaped puzzles that you can put your own message onto. There are three designs to choose from. The puzzle consists of 75 tiny pieces and measures only a little over 7 inches wide. This would be perfect to place inside a love note for your beloved on Valentine's Day.
---
4

Flowers That Truly Say 'I Love You'

Image source: s3prod.weheartit.netdna-cdn.com

FTD flowers offers you the chance to send a gorgeous bouquet of roses to your loved one and have the words 'I Love You' embossed in gold on each blossom in the bouquet. Roses tend to be a pricey gift as it is, but how often do you get the chance to send ones that have 'I Love You' scrawled across them?
---
3

Heart-shaped Mouse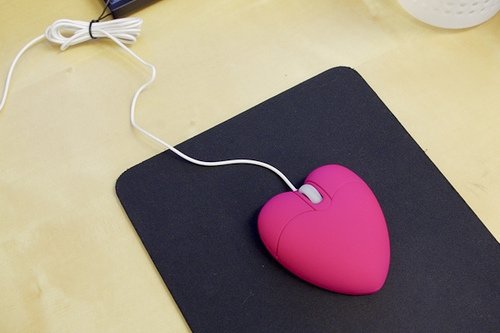 Image source: cool3c
I don't mean the furry type or even the stuffed animal version. If your sweetie is on the computer most of the time, then why not give a heart-shaped computer mouse for Valentine's Day? Reston Inc offers a dark red one and Baron Bob has one that lights up. Why not toss in a mouse pad that is also in the shape of a heart to go along with this electric mouse?
---
2

Romantic Fortune Cookies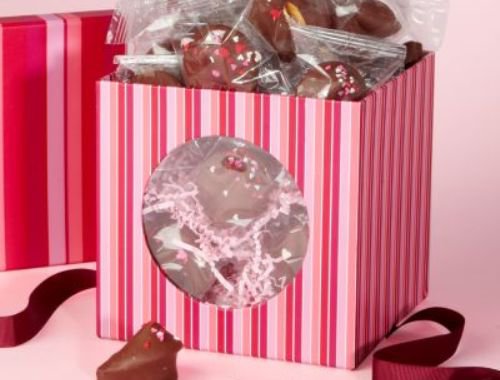 Image source: a1128.g.akamai.net
Cookies filled with romantic fortunes and dipped in chocolate are each individually wrapped. They are then placed inside a pink and red striped box and sold by RedEnvelope for you to present them to your loved one on Valentine's Day. There are a total of 18 in the box, plus the container is reusable too.
---
1

How about a Love Bean?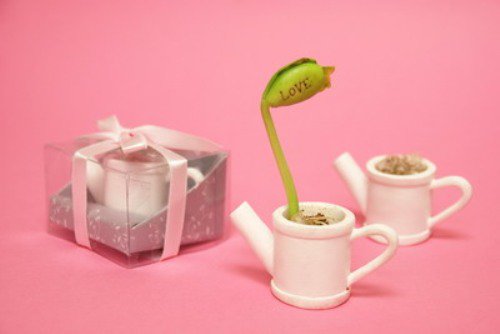 Image source: 4.bp.blogspot.com
What would be more fun than planting a plain old bean and having a sprout pop up out of the dirt with the word 'Love' engraved on it? I think it would be a very cool gift to receive. These are sold in a variety of places on line and make a great gift. There is another variety that says 'I Love You' and is sold on a site called Toys of USA.com and it is less than 5 bucks.
I'm sure you'll find something your loved one will like, even if you don't choose an item from the list of 7 cool presents for Valentine's Day that I provided above. Just remember that Valentine's Day doesn't have to be about how exciting your present is, but it's the thought behind it that matters most of all. What is something classic yet unique you've given a loved one in the past for Valentine's Day as a present?
Top image source: s3prod.weheartit.netdna-cdn.com
---
Comments
Popular
Related
Recent