Am I aging myself if I mention Wild Pair? This was my FAVORITE store to buy shoes when I was a teenager, as they always tipped the scale in favor of funky and unique heels – and sold so many amazing platforms. And while that passion hasn't changed, shoe shopping has. Yet, I still thrive on my unique footwear.
Regardless, when thinking about this shop (that sadly, went out of business long, long ago), I looked online, to find that this "wild" brand was still available, courtesy of Bakers – which you will find on this list. In addition to their great selection, the following are my top online shops to buy shoes:
---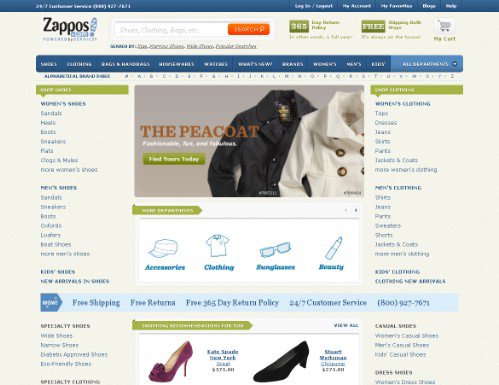 Nearly every order of mine has been upgraded to overnight (and FREE!) shipping. I love them most for their fantastic customer service and relaxed return policies. At Zappos, I'll look for certain labels, such as Hunter, BCBGirl, NineWest and the like, before anywhere else.
---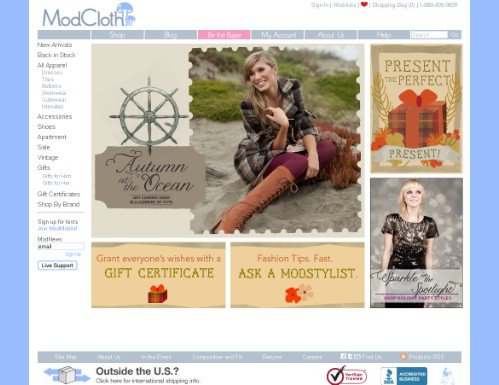 ModCloth has some of the most unique shoe collections in the online world. Spunky, vintage-inspired and sold at amazing prices for the quality of their footwear. Plus, who can resist reading all the great product descriptions?
---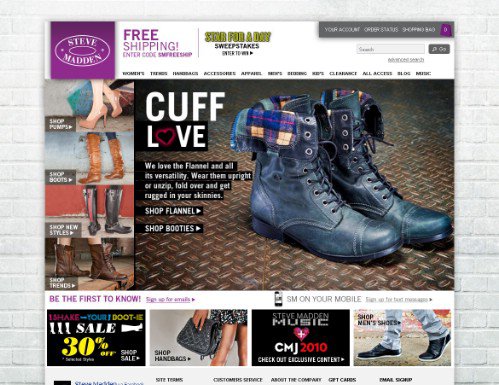 If you cannot find a shoe in one of Steve Madden's retail locations, you can likely find it online – and typically at a discount. Their sale section is always filled with great buys, and with more size availability on the site. I've had most of my Madden heels for nearly a decade (you know, because of that short stint in college providing an awesome employee discount), and the quality wear of his footwear has never changed.
---
Nordstrom takes the cake (the icing on the cake or the burnt bottom of my checking account?) on the infamous shoe sale. All the top designers can be found online commingled with some lesser-known brands that you might only find while shopping in Chicago and New York. There is a certain voodoo magic this department store has that prevents you from checking out with just one pair. NO ONE can resist the temptation of the collection. I mean, I'm not fighting it.
---
Go Jane is for the budget-conscious shoe shopper. When I order from this online portal, my budget allows for 4-5 pairs. Yes, PAIRS. When cheap, winter footwear lasts barely one or two seasons, you need not devote a huge investment on something that will essentially be ruined by rain, snow and salt. Also good for: special event shoes that I promise you, you will only wear once.
---
I've only recently learned that DSW had an online shop. But OH BOY, does this excite me. Especially after seeing a pair of boots in person – not in my size of course – then locating them online. MINE!
---
Be still my nostalgic heart. I almost cannot believe this store still exists, after shopping here in the malls since I was a kid. In fact, I'm sure I still have some Bakers shoes in my closet. Their selection is always fresh and chic – and inspires me to plan new outfits around a great pair of heels. And did I mention, Wild Pair? *swoon*
My boyfriend tells me that I have enough shoes. Pffft. NOT EVEN POSSIBLE! So, I'm going to spend the next three hours doing some "window" shopping. Which are your favorite footwear retailers online?
Top Photo Credit: The Round Peg
More
---
Comments
Popular
Recent