Here we go again with another round of celeb interviews. The following, however, are just bits of the real interviews that will be found in either magazines or shown on air. They are here to whet your appetite. Enjoy!
---
1

Natalie Portman for V Magazine

Ever wondered why Natalie waited so long to do nudity in a film? Here is her reason: "I was figuring out my own sexual identity, likes and dislikes and all that stuff, and it's weird to be doing stuff on film as you're figuring it out. Also being a sexual object when you're a kid is really uncomfortable. After The Professional, I was already getting creepy letters. It's annoying because online bullsh*t interferes with what I want to do artistically. I'm not opposed to sexuality or nudity in a film, but I'm very opposed to pornography sites and you're pretty much giving them material if you do any of that. It's always a big dilemma for me."

She does have a point, doesn't she? But I'd still watch this smart girl's films, even if she takes off her clothes in them or not.
---
2

Sarah Michelle Gellar and Freddie Prinze Jr. for People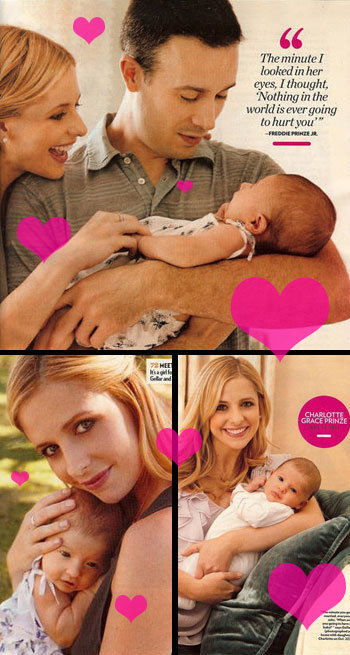 I have been waiting for what seemed liked forever to see photos of SMG and FPJ's baby girl! Thankfully, that day has arrived. The couple did aninterview for People and revealed pretty much what took place during delivery and what life is like now. Charlotte Grace was "worth the wait," the new parents reveal.
---
3

Nicole Kidman for GQ

This new interview is making me incredibly curious what her marriage was like to Tom Cruise. "I've explored obsession. I've explored loss and love in terms of being in a grief-stricken place, I've explored strange sexual fetish stuff. I've explored the mundane aspect of marriage, and monogamy." Then she goes on to say that she burned the journals she kept during her marriage to Tom since they only contained bad things. Interesting, huh?
---
4

Michael Lohan for RadarOnline

Seriously, there seems to be no end to the twists and lows (no highs, unfortunately) of the Lohans' lives. Dad Michael is still being his usual suspicious self while claiming to express concern for her daughter's life. Daughter Lindsay, on the other hand, seems to be withering right in front of our eyes but is hellbent on making her Dad look like the bad guy. All this drama is making them forget the real issue: how to help Lindsay.
---
5

Rihanna on Good Morning America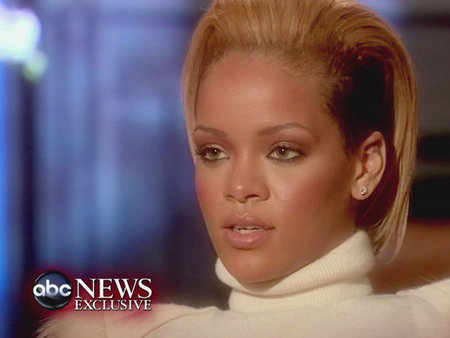 You have probably seen the whole interview but here are a few tidbits for those who did not catch it. The facts are she went back to Chris Brown even after he beat her up and that Chris held her in a headlock twice that fateful night. He also bit her ears and fingers. Horrible, right? But the pop star reveals: "When I realized that my selfish decision for love could result in some young girl getting killed, I could not be easy with that part. I couldn't be held responsible for going back. Even if Chris never hit me again, who is to say that their boyfriend won't? Who's to say that they won't kill these girls? These are young girls and I just didn't realize how much of an impact I had on these girls' lives until that happened."
---
6

Kristen Stewart and Robert Pattinson for Harper's Bazaar

Let me just say that I find it sweet that these two seem like great friends. And it's disarming to notice that Robert is not so full of himself and has adorable traits. Here are some tidbits:

Who spends more time on their hair?

Kristen: "Rob."
Rob: "I have weird personal-space issues, and so I can't stand people — um, I'll do anything to not have any touch-ups."

Competitive?
Kristen: "Rob. In a very childish way, in every aspect of his life. He'll literally start talking in a different voice if he's won something. He sounds like a five-year-old."

Rob: "I'd say it was even. She said me? Really? When I really win things, it's just like…" [Kristen is correct: He makes a noise like a five-year-old.]
More
---
Comments
Popular
Recent