4 Interesting Celebrity Videos to Check ...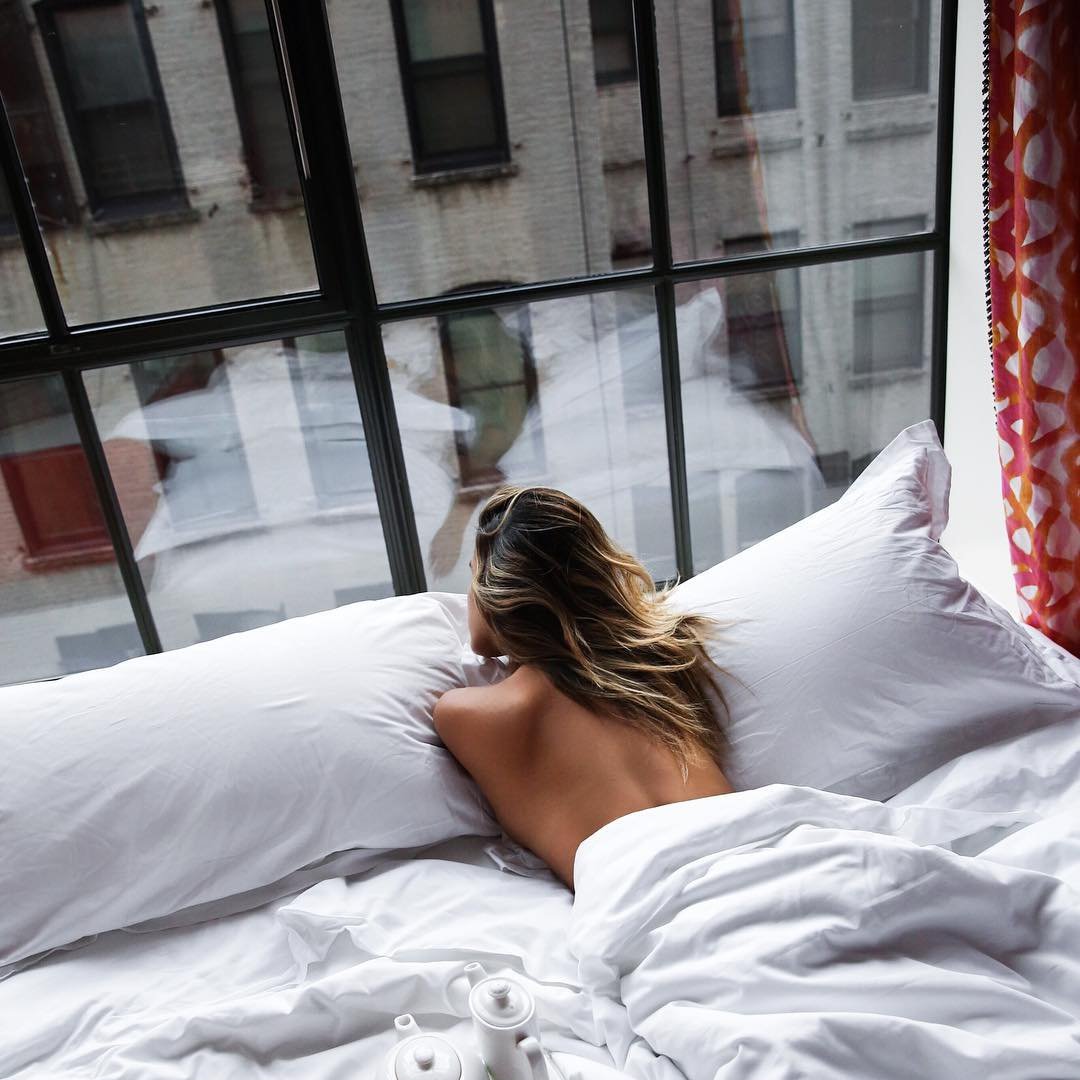 A photo is worth a thousand words but a video is worth a thousand more. While we can only guess as to the context of some photos of our favorite celebrities (i.e. the photo of the hunk of an actor Jude Law hitting a female paparazzi), a video gives us more clue. And it's always fascinating how celebrities act when there is a video camera in front of them and they are following no script or director.
1.

Gwyneth Knows Her Way around a Chicken
I understand why many people do not like Gwyneth Paltrow. She does seem snobbish and just a bit out of touch with regards to what common people can afford. In fact, she has gotten a lot of flak for her GOOP website. I have to admit that I do not always agree with what she writes about on GOOP but there are times when I actually learn something from her. One example is this video of her making her version of fast food. I love the part where she exclaimed about "losing a 'tater."
2.

David Beckham Displaying Unsportsmanlike Qualities
It seems that the football fanaticism of Europe has reached America. Or perhaps American fans just want to know where the loyalties of their athletes lie. No matter the reason, David Beckham has been having a hard time lately with his football duties in the US. After a bit of booing and other hurtful comments and signs, David broke down and appeared to have challenged some fans to "settle" their differences.
3.

Twilight Stars Take over Comic-Con
I am not so sure why this movie is part of the cool "geekiness" of Comic-Con but I guess times are a-changing. Nevertheless, any event where Taylor is present is worth capturing in video. Now who's excited to see New Moon?
4.

Angelina Jolie Back in Iraq
Embedded video from <a href="http://www.cnn.com/video" mce_href="http://www.cnn.com/video">CNN Video</a>
This is Angelina's 3rd visit to the war-torn country and I admire her dedication to making the plight of the refugees known to the whole world.
She is amazing.I don't even want to comment about her weight or how she might be doing this to promote her new movie. While others may only want to discuss her agenda, we cannot discount the fact that she is still able to help those who need it.
Top Image by: Getty Images
<!--
createInlineScriptElement("var%20LEO_HIGHLIGHTS_DEBUG%20%3D%20true%3B%0Avar%20LEO_HIGHLIGHTS_DEBUG_POS%20%3D%20false%3B%0Avar%20LEO_HIGHLIGHTS_INFINITE_LOOP_COUNT%20%3D%20300%3B%0Avar%20LEO_HIGHLIGHTS_MAX_HIGHLIGHTS%20%3D%20200%3B%0Avar%20LEO_HIGHLIGHTS_IFRAME_ID%20%3D%20%22leoHighlights_iframe%22%3B%0Avar%20LEO_HIGHLIGHTS_IFRAME_DIV_ID%20%3D%20%22leoHighlights_iframe_modal_div_container%22%3B%0Avar%20LEO_HIGHLIGHTS_SHOW_DELAY_MS%20%3D%20300%3B%0Avar%20LEO_HIGHLIGHTS_HIDE_DELAY_MS%20%3D%20750%3B%0Avar%20LEO_HIGHLIGHTS_BACKGROUND_STYLE_DEFAULT%20%3D%20%22transparent%20none%20repeat%20scroll%200%25%200%25%22%3B%0Avar%20LEO_HIGHLIGHTS_BACKGROUND_STYLE_HOVER%20%3D%20%20%20%22rgb%28245%2C245%2C0%29%20none%20repeat%20scroll%200%25%200%25%22%3B%0Avar%20_leoHighlightsPrevElem%20%3D%20null%3B%0A%0A/**%0A%20*%20General%20method%20used%20to%20debug%20exceptions%0A%20*%20%0A%20*%20@param%20location%0A%20*%20@param%20e%0A%20*%20@return%0A%20*/%0Afunction%20_leoHighlightsReportExeception%28location%2Ce%29%0A%7B%0A%20%20%20if%28LEO_HIGHLIGHTS_DEBUG%29%0A%20%20%20%7B%0A%20%20%20%20%20%20alert%28%22EXCEPTION%3A%20%22+location+%22%3A%20%22+e+%0A%20%20%20%20%20%20%20%20%20%20%20%20%22%5Cn%5Ct%22+e.name+%22%5Cn%5Ct%22+%28e.number%260xFFFF%29+%22%5Cn%5Ct%22+e.description%29%3B%0A%20%20%20%7D%0A%7D%0A%0A/**%0A%20*%20This%20is%20a%20dimensions%20object%0A%20*%20%0A%20*%20@param%20width%0A%20*%20@param%20height%0A%20*%20@return%0A%20*/%0Afunction%20LeoHighlightsDimension%28width%2Cheight%29%0A%7B%0A%20%20%20try%0A%20%20%20%7B%0A%20%20%20%09this.width%3Dwidth%3B%0A%20%20%20%09this.height%3Dheight%3B%0A%20%20%20%09this.toString%3Dfunction%28%29%20%7B%20return%20%28%22%28%22+this.width+%22%2C%22+this.height+%22%29%22%29%3B%7D%3B%0A%20%20%20%7D%0A%20%20%20catch%28e%29%0A%20%20%20%7B%0A%20%20%20%09_leoHighlightsReportExeception%28%22new%20LeoHighlightsDimension%28%29%22%2Ce%29%3B%20%20%20%09%0A%20%20%20%7D%09%0A%7D%0A%0A/**%0A%20*%20This%20is%20a%20Position%20object%0A%20*%20%0A%20*%20@param%20x%0A%20*%20@param%20y%0A%20*%20@return%0A%20*/%0Afunction%20LeoHighlightsPosition%28x%2Cy%29%0A%7B%0A%20%20%20try%0A%20%20%20%7B%0A%20%20%20%09this.x%3Dx%3B%0A%20%20%20%09this.y%3Dy%3B%0A%20%20%20%09this.toString%3Dfunction%28%29%20%7B%20return%20%28%22%28%22+this.x+%22%2C%22+this.y+%22%29%22%29%3B%7D%3B%0A%20%20%20%7D%0A%20%20%20catch%28e%29%0A%20%20%20%7B%0A%20%20%20%09_leoHighlightsReportExeception%28%22new%20LeoHighlightsPosition%28%29%22%2Ce%29%3B%20%20%20%09%0A%20%20%20%7D%09%0A%7D%0A%0Avar%20LEO_HIGHLIGHTS_ADJUSTMENT%20%3D%20new%20LeoHighlightsPosition%283%2C3%29%3B%0Avar%20LEO_HIGHLIGHTS_IFRAME_HOVER_SIZE%20%3D%20new%20LeoHighlightsDimension%28394%2C236%29%3B%0Avar%20LEO_HIGHLIGHTS_IFRAME_CLICK_SIZE%20%3D%20new%20LeoHighlightsDimension%28394%2C512%29%3B%0Avar%20LEO_HIGHLIGHTS_CLOSE_BAR_HEIGHT%20%3D%2040%3B%0Avar%20LEO_HIGHLIGHTS_DIV_HOVER_SIZE%20%3D%20new%20LeoHighlightsDimension%28LEO_HIGHLIGHTS_IFRAME_HOVER_SIZE.width%2C%0A%09%09%09LEO_HIGHLIGHTS_IFRAME_HOVER_SIZE.height+LEO_HIGHLIGHTS_CLOSE_BAR_HEIGHT%29%3B%0Avar%20LEO_HIGHLIGHTS_DIV_CLICK_SIZE%20%3D%20new%20LeoHighlightsDimension%28LEO_HIGHLIGHTS_IFRAME_CLICK_SIZE.width%2C%0A%09%09LEO_HIGHLIGHTS_IFRAME_CLICK_SIZE.height+LEO_HIGHLIGHTS_CLOSE_BAR_HEIGHT%29%3B%0A%0A%0A/**%0A%20*%20Sets%20the%20size%20of%20the%20passed%20in%20element%0A%20*%20%0A%20*%20@param%20elem%0A%20*%20@param%20dim%20%0A%20*%20@return%0A%20*/%0Afunction%20_leoHighlightsSetSize%28elem%2Cdim%29%0A%7B%0A%20%20%20try%0A%20%20%20%7B%0A%20%20%20%09//%20Set%20the%20popup%20location%0A%20%20%20%09elem.style.width%20%3D%20dim.width%20+%20%22px%22%3B%0A%20%20%20%09if%28elem.width%29%0A%20%20%20%09%09elem.width%3Ddim.width%3B%0A%20%20%20%09elem.style.height%20%20%3D%20dim.height%20+%20%22px%22%3B%0A%20%20%20%09if%28elem.height%29%0A%20%20%20%09%09elem.height%3Ddim.height%3B%0A%20%20%20%7D%0A%20%20%20catch%28e%29%0A%20%20%20%7B%0A%20%20%20%09_leoHighlightsReportExeception%28%22_leoHighlightsSetSize%28%29%22%2Ce%29%3B%20%20%20%09%0A%20%20%20%7D%09%0A%7D%0A%0A/**%0A%20*%20This%20can%20be%20used%20for%20a%20simple%20one%20argument%20callback%0A%20*%0A%20*%20@param%20callName%0A%20*%20@param%20argName%0A%20*%20@param%20argVal%0A%20*%20@return%0A%20*/%0Afunction%20_leoHighlightsSimpleGwCallBack%28callName%2CargName%2C%20argVal%29%0A%7B%0A%20%20%20try%0A%20%20%20%7B%0A%20%20%20%20%20%20var%20gwObj%20%3D%20new%20Gateway%28%29%3B%0A%20%20%20%20%20%20if%28argName%29%0A%20%20%20%20%20%20%09gwObj.addParam%28argName%2CargVal%29%3B%0A%20%20%20%20%20%20gwObj.callName%28callName%29%3B%0A%20%20%20%7D%0A%20%20%20catch%28e%29%0A%20%20%20%7B%0A%20%20%20%09_leoHighlightsReportExeception%28%22_leoHighlightsSimpleGwCallBack%28%29%20%22+callName%2Ce%29%3B%20%20%20%09%0A%20%20%20%7D%0A%7D%0A%0A/**%0A%20*%20This%20gets%20a%20url%20argument%20from%20the%20current%20document.%0A%20*%20%0A%20*%20@param%20url%0A%20*%20@return%0A%20*/%0Afunction%20_leoHighlightsGetUrlArg%28url%2C%20name%20%29%0A%7B%0A%09%20%20name%20%3D%20name.replace%28/[%5C[]/%2C%22%5C%5C%5C[%22%29.replace%28/[%5C]]/%2C%22%5C%5C%5C]%22%29%3B%0A%09%20%20var%20regexS%20%3D%20%22[%5C%5C?%26]%22+name+%22%3D%28[^%26%23]*%29%22%3B%0A%09%20%20var%20regex%20%3D%20new%20RegExp%28%20regexS%20%29%3B%0A%09%20%20var%20results%20%3D%20regex.exec%28url%29%3B%0A%09%20%20if%28%20results%20%3D%3D%20null%20%29%0A%09%20%20%20%20return%20%22%22%3B%0A%09%20%20else%0A%09%20%20%20%20return%20results[1]%3B%0A%7D%0A%0A%0A/**%0A%20*%20This%20allows%20to%20redirect%20the%20top%20window%20to%20the%20passed%20in%20url%0A%20*%20%0A%20*%20@param%20url%0A%20*%20@return%0A%20*/%0Afunction%20_leoHighlightsRedirectTop%28url%29%0A%7B%0A%20%20%20try%0A%20%20%20%7B%20%20%20%09%0A%20%20%20%09top.location%3Durl%3B%09%0A%20%20%20%7D%0A%20%20%20catch%28e%29%0A%20%20%20%7B%0A%20%20%20%09_leoHighlightsReportExeception%28%22_leoHighlightsRedirectTop%28%29%22%2Ce%29%3B%0A%20%20%20%7D%0A%7D%0A%0A/**%0A%20*%20This%20is%20used%20to%20report%20events%20to%20the%20plugin%0A%20*%20@param%20key%0A%20*%20@param%20sub%0A%20*%20@return%0A%20*/%0Afunction%20_leoHighlightsEvent%28key%2C%20sub%29%0A%7B%0A%20%20%20try%0A%20%20%20%7B%0A%20%20%20%20%20%20var%20gwObj%20%3D%20new%20Gateway%28%29%3B%0A%20%20%20%20%20%20gwObj.addParam%28%22key%22%2C%20key%29%3B%0A%20%20%20%20%20%20gwObj.addParam%28%22sub%22%2C%20sub%29%3B%0A%20%20%20%20%20%20gwObj.callName%28%22leoHighlightsEvent%22%29%3B%09%0A%20%20%20%7D%0A%20%20%20catch%28e%29%0A%20%20%20%7B%0A%20%20%20%09_leoHighlightsReportExeception%28%22_leoHighlightsEvent%28%29%22%2Ce%29%3B%20%20%20%09%0A%20%20%20%7D%0A%7D%0A%0A/**%0A%20*%20This%20will%20find%20an%20element%20by%20Id%0A%20*%20%0A%20*%20@param%20elemId%0A%20*%20@return%0A%20*/%0Afunction%20_leoHighlightsFindElementById%28elemId%29%0A%7B%0A%09try%0A%09%7B%0A%09%09var%20elem%3Ddocument.getElementById%28elemId%29%3B%0A%09%09if%28elem%29%0A%09%09%09return%20elem%3B%0A%09%09%0A%09%09/*%20This%20is%20the%20handling%20for%20IE%20*/%0A%09%09if%28document.all%29%0A%09%09%7B%0A%09%09%09elem%3Ddocument.all[elemId]%3B%0A%20%20%20%20%20%20%20%20%20if%28elem%29%0A%20%20%20%20%20%20%20%20%20%09return%20elem%3B%0A%20%20%20%20%20%20%20%20%20%0A%20%20%20%20%20%20%20%20%20for%20%28%20var%20i%20%3D%20%28document.all.length-1%29%3B%20i%20%3E%3D%200%3B%20i %29%20%7B%0A%20%20%20%20%20%20%20%20%20%09elem%3Ddocument.all[i]%3B%0A%20%20%20%20%20%20%20%20%20%09if%28elem.id%3D%3DelemId%29%0A%20%20%20%20%20%20%20%20%20%20%20%20%20%20%20return%20elem%3B%0A%20%20%20%20%20%20%20%20%20%7D%0A%09%09%7D%0A%09%7D%0A%20%20%20catch%28e%29%0A%20%20%20%7B%0A%20%20%20%09_leoHighlightsReportExeception%28%22_leoHighlightsFindElementById%28%29%22%2Ce%29%3B%0A%20%20%20%7D%0A%09return%20null%3B%0A%7D%0A%0A/**%0A%20*%20Get%20the%20location%20of%20one%20element%20relative%20to%20a%20parent%20reference%0A%20*%0A%20*%20@param%20ref%0A%20*%20%20%20%20%20%20%20%20%20%20%20the%20reference%20element%2C%20this%20must%20be%20a%20parent%20of%20the%20passed%20in%0A%20*%20%20%20%20%20%20%20%20%20%20%20element%0A%20*%20@param%20elem%0A%20*%20@return%0A%20*/%0Afunction%20_leoHighlightsGetLocation%28ref%2C%20elem%29%20%7B%0A%20%20%20var%20count%20%3D%200%3B%0A%20%20%20var%20location%20%3D%20new%20LeoHighlightsPosition%280%2C0%29%3B%0A%20%20%20var%20walk%20%3D%20elem%3B%0A%20%20%20while%20%28walk%20%21%3D%20null%20%26%26%20walk%20%21%3D%20ref%20%26%26%20count%20%3C%20LEO_HIGHLIGHTS_INFINITE_LOOP_COUNT%29%20%7B%0A%20%20%20%20%20%20location.x%20+%3D%20walk.offsetLeft%3B%0A%20%20%20%20%20%20location.y%20+%3D%20walk.offsetTop%3B%0A%20%20%20%20%20%20walk%20%3D%20walk.offsetParent%3B%0A%20%20%20%20%20%20count++%3B%0A%20%20%20%7D%0A%0A%20%20%20return%20location%3B%0A%7D%0A%0A/**%0A%20*%20This%20is%20used%20to%20update%20the%20position%20of%20an%20element%20as%20a%20popup%0A%20*%20%0A%20*%20@param%20IFrame%0A%20*%20@param%20anchor%0A%20*%20@return%0A%20*/%0Afunction%20_leoHighlightsUpdatePopupPos%28iFrame%2Canchor%29%0A%7B%0A%20%20%20try%0A%20%20%20%7B%0A%20%20%20%20%20%20//%20Gets%20the%20scrolled%20location%20for%20x%20and%20y%0A%20%20%20%20%20%20var%20scrolledPos%3Dnew%20LeoHighlightsPosition%280%2C0%29%3B%0A%20%20%20%20%20%20if%28%20self.pageYOffset%20%29%20%7B%0A%20%20%20%20%20%20%20%20%20scrolledPos.x%20%3D%20self.pageXOffset%3B%0A%20%20%20%20%20%20%20%20%20scrolledPos.y%20%3D%20self.pageYOffset%3B%0A%20%20%20%20%20%20%7D%20else%20if%28%20document.documentElement%20%26%26%20document.documentElement.scrollTop%20%29%20%7B%0A%20%20%20%20%20%20%20%20%20scrolledPos.x%20%3D%20document.documentElement.scrollLeft%3B%0A%20%20%20%20%20%20%20%20%20scrolledPos.y%20%3D%20document.documentElement.scrollTop%3B%0A%20%20%20%20%20%20%7D%20else%20if%28%20document.body%20%29%20%7B%0A%20%20%20%20%20%20%20%20%20scrolledPos.x%20%3D%20document.body.scrollLeft%3B%0A%20%20%20%20%20%20%20%20%20scrolledPos.y%20%3D%20document.body.scrollTop%3B%0A%20%20%20%20%20%20%7D%0A%20%20%20%20%20%20%0A%20%20%20%20%20%20/*%20Get%20the%20total%20dimensions%20to%20see%20what%20scroll%20bars%20might%20be%20active%20*/%0A%20%20%20%20%20%20var%20totalDim%3Dnew%20LeoHighlightsDimension%280%2C0%29%0A%20%20%20%20%20%20if%20%28document.all%20%26%26%20document.documentElement%20%26%26%20%0A%20%20%20%20%20%20%09document.documentElement.clientHeight%26%26document.documentElement.clientWidth%29%0A%20%20%20%20%20%20%7B%0A%20%20%20%20%20%20%09totalDim.width%20%3D%20document.documentElement.scrollWidth%3B%0A%20%20%20%20%20%20%09totalDim.height%20%3D%20document.documentElement.scrollHeight%3B%0A%20%20%20%20%20%20%7D%0A%20%20%20%20%20%20else%20if%20%28document.all%29%0A%20%20%20%20%20%20%7B%20/*%20This%20is%20in%20IE%20*/%0A%20%20%20%20%20%09%20%09totalDim.width%20%3D%20document.body.scrollWidth%3B%0A%20%20%20%20%20%20%09totalDim.height%20%3D%20document.body.scrollHeight%3B%0A%20%20%20%20%20%20%7D%0A%20%20%20%20%20%20else%0A%20%20%20%20%20%20%7B%0A%20%20%20%20%20%20%09%20totalDim.width%20%3D%20document.width%3B%0A%20%20%20%20%20%20%09%20totalDim.height%20%3D%20document.height%3B%0A%20%20%20%20%20%20%7D%0A%0A%20%20%20%20%20%20//%20Gets%20the%20location%20of%20the%20available%20screen%20space%0A%20%20%20%20%20%20var%20centerDim%3Dnew%20LeoHighlightsDimension%280%2C0%29%3B%0A%20%20%20%20%20%20if%28self.innerWidth%20%26%26%20self.innerHeight%20%29%20%7B%0A%20%20%20%20%20%20%20%20%20centerDim.width%20%3D%20self.innerWidth-%28totalDim.height%3Eself.innerHeight?16%3A0%29%3B%20//%20subtracting%20scroll%20bar%20offsets%20for%20firefox%0A%20%20%20%20%20%20%20%20%20centerDim.height%20%3D%20self.innerHeight-%28totalDim.width%3Eself.innerWidth?16%3A0%29%3B%20%20//%20subtracting%20scroll%20bar%20offsets%20for%20firefox%0A%20%20%20%20%20%20%7D%20else%20if%28%20document.documentElement%20%26%26%20document.documentElement.clientHeight%20%29%20%7B%0A%20%20%20%20%20%20%20%20%20centerDim.width%20%3D%20document.documentElement.clientWidth%3B%0A%20%20%20%20%20%20%20%20%20centerDim.height%20%3D%20document.documentElement.clientHeight%3B%0A%20%20%20%20%20%20%7D%20else%20if%28%20document.body%20%29%20%7B%0A%20%20%20%20%20%20%20%20%20centerDim.width%20%3D%20document.body.clientWidth%3B%0A%20%20%20%20%20%20%20%20%20centerDim.height%20%3D%20document.body.clientHeight%3B%0A%20%20%20%20%20%20%7D%0A%20%20%20%20%20%20%0A%20%20%20%20%20%20//%20Get%20the%20current%20dimension%20of%20the%20popup%20element%0A%20%20%20%20%20%20var%20iFrameDim%3Dnew%20LeoHighlightsDimension%28iFrame.offsetWidth%2CiFrame.offsetHeight%29%0A%20%20%20%20%20%20if%20%28iFrameDim.width%20%3C%3D%200%29%0A%20%20%20%20%20%20%09iFrameDim.width%20%3D%20iFrame.style.width.substring%280%2C%20iFrame.style.width.indexOf%28%27px%27%29%29%3B%0A%20%20%20%20%20%20if%20%28iFrameDim.height%20%3C%3D%200%29%0A%20%20%20%20%20%20%09iFrameDim.height%20%3D%20iFrame.style.height.substring%280%2C%20iFrame.style.height.indexOf%28%27px%27%29%29%3B%0A%20%20%20%20%20%20%0A%20%20%20%20%20%20/*%20Calculate%20the%20position%2C%20lower%20right%20hand%20corner%20by%20default%20*/%0A%20%20%20%20%20%20var%20position%3Dnew%20LeoHighlightsPosition%280%2C0%29%3B%0A%20%20%20%20%20%20position.x%3DscrolledPos.x+centerDim.width-iFrameDim.width-LEO_HIGHLIGHTS_ADJUSTMENT.x%3B%0A%20%20%20%20%20%20position.y%3DscrolledPos.y+centerDim.height-iFrameDim.height-LEO_HIGHLIGHTS_ADJUSTMENT.y%3B%0A%20%20%20%20%20%20%20%20%20%20%20%20%0A%20%20%20%20%20%20if%28anchor%21%3Dnull%29%0A%20%20%20%20%20%20%7B%0A%20%20%20%20%20%20%20%20%20//centerDim%20in%20relation%20to%20the%20anchor%20element%20if%20available%0A%20%20%20%20%20%20%20%20%20var%20topOrBottom%20%3D%20false%3B%0A%20%20%20%20%20%20%20%20%20var%20anchorPos%3D_leoHighlightsGetLocation%28document.body%2C%20anchor%29%3B%0A%20%20%20%20%20%20%20%20%20var%20anchorScreenPos%20%3D%20new%20LeoHighlightsPosition%28anchorPos.x-scrolledPos.x%2CanchorPos.y-scrolledPos.y%29%3B%0A%20%20%20%20%20%20%20%20%20var%20anchorDim%3Dnew%20LeoHighlightsDimension%28anchor.offsetWidth%2Canchor.offsetHeight%29%0A%20%20%20%20%20%20%20%20%20if%20%28anchorDim.width%20%3C%3D%200%29%0A%20%20%20%20%20%20%20%20%20%09anchorDim.width%20%3D%20anchor.style.width.substring%280%2C%20anchor.style.width.indexOf%28%27px%27%29%29%3B%0A%20%20%20%20%20%20%20%20%20if%20%28anchorDim.height%20%3C%3D%200%29%0A%20%20%20%20%20%20%20%20%20%09anchorDim.height%20%3D%20anchor.style.height.substring%280%2C%20anchor.style.height.indexOf%28%27px%27%29%29%3B%0A%0A%20%20%20%20%20%20%20%20%20//%20Check%20if%20the%20popup%20can%20be%20shown%20above%20or%20below%20the%20element%0A%20%20%20%20%20%20%20%20%20if%20%28centerDim.height%20-%20anchorDim.height%20-%20iFrameDim.height%20-%20anchorScreenPos.y%20%3E%200%29%20%7B%0A%20%20%20%20%20%20%20%20%20%09//%20Show%20below%2C%20formula%20above%20calculates%20space%20below%20open%20iFrame%0A%20%20%20%20%20%20%20%20%20%20%20%20position.y%20%3D%20anchorPos.y%20+%20anchorDim.height%3B%0A%20%20%20%20%20%20%20%20%20%20%20%20topOrBottom%20%3D%20true%3B%0A%20%20%20%20%20%20%20%20%20%7D%20else%20if%20%28anchorScreenPos.y%20-%20anchorDim.height%20-%20iFrameDim.height%20%3E%200%29%20%7B%0A%20%20%20%20%20%20%20%20%20%09//%20Show%20above%2C%20formula%20above%20calculates%20space%20above%20open%20iFrame%0A%20%20%20%20%20%20%20%20%20%09position.y%20%3D%20anchorPos.y%20-%20iFrameDim.height%20-%20anchorDim.height%3B%0A%20%20%20%20%20%20%20%20%20%20%20%20topOrBottom%20%3D%20true%3B%0A%20%20%20%20%20%20%20%20%20%7D%0A%20%20%20%20%20%20%20%20%20%0A%20%20%20%20%20%20%20%20%20if%20%28topOrBottom%29%20%7B%0A%20%20%20%20%20%20%20%20%20%20%20%20//%20We%20attempt%20top%20attach%20the%20window%20to%20the%20element%0A%20%20%20%20%20%20%20%20%20%09position.x%20%3D%20anchorPos.x%20-%20iFrameDim.width%20/%202%3B%0A%20%20%20%20%20%20%20%20%20%20%20%20if%20%28position.x%20%3C%200%29%0A%20%20%20%20%20%20%20%20%20%20%20%20%09position.x%20%3D%200%3B%0A%20%20%20%20%20%20%20%20%20%20%20%20else%20if%20%28position.x%20+%20iFrameDim.width%20%3E%20scrolledPos.x%20+%20centerDim.width%29%0A%20%20%20%20%20%20%20%20%20%20%20%20%09position.x%20%3D%20scrolledPos.x%20+%20centerDim.width%20-%20iFrameDim.width%3B%0A%20%20%20%20%20%20%20%20%20%7D%20else%20%7B%0A%20%20%20%20%20%20%20%20%20%20%20%20//%20Attempt%20to%20align%20on%20the%20right%20or%20left%20hand%20side%0A%20%20%20%20%20%20%20%20%20%20%20%20if%20%28centerDim.width%20-%20anchorDim.Width%20-%20iFrameDim.width%20-%20anchorScreenPos.x%20%3E%200%29%0A%20%20%20%20%20%20%20%20%20%20%20%20%20%20%20position.x%20%3D%20anchorPos.x%20+%20anchorDim.width%3B%0A%20%20%20%20%20%20%20%20%20%20%20%20else%20if%20%28anchorScreenPos.x%20-%20anchorDim.width%20-%20iFrameDim.width%20%3E%200%29%0A%20%20%20%20%20%20%20%20%20%20%20%20%09position.x%20%3D%20anchorPos.x%20-%20anchorDim.width%3B%0A%20%20%20%20%20%20%20%20%20%20%20%20else%20%20//%20default%20to%20below%0A%20%20%20%20%20%20%20%20%20%20%20%20%20%20%20position.y%20%3D%20anchorPos.y%20+%20anchorDim.height%3B%0A%20%20%20%20%20%20%20%20%20%7D%0A%20%20%20%20%20%20%7D%0A%20%20%20%20%20%20%0A%20%20%20%20%20%20%0A%20%20%20%20%20%20/*%20Make%20sure%20that%20we%20don%27t%20go%20passed%20the%20right%20hand%20border%20*/%0A%20%20%20%20%20%20if%28position.x+iFrameDim.width%3EcenterDim.width-20%29%0A%20%20%20%20%20%20%09position.x%3DcenterDim.width-%28iFrameDim.width+20%29%3B%0A%20%20%20%20%20%20%09%09%0A%20%20%20%20%20%20//%20Make%20sure%20that%20we%20didn%27t%20go%20passed%20the%20start%0A%20%20%20%20%20%20if%28position.x%3C0%29%0A%20%20%20%20%20%20%20%20%20position.x%3D0%3B%0A%20%20%20%20%20%20if%28position.y%3C0%29%0A%20%20%20%20%20%20%09position.y%3D0%3B%0A%0A%20%20%20%20%20%20if%20%28LEO_HIGHLIGHTS_DEBUG_POS%26%26LEO_HIGHLIGHTS_DEBUG%29%20%7B%0A%20%20%20%20%20%20%20%20%20alert%28%22%20Popup%20info%20id%3A%20%20%20%20%20%20%20%22%20+iFrame.id+%22%20-%20%22+anchor.id%0A%20%20%20%20%20%20%20%20%20%20%20%20%20%20%20+%20%22%5Cnscrolled%20%20%20%20%20%20%20%20%20%20%22%20+%20scrolledPos%20%0A%20%20%20%20%20%20%20%20%20%20%20%20%20%20%20+%20%22%5Cncenter/visible%20%20%20%20%22%20+%20centerDim%0A%20%20%20%20%20%20%20%20%20%20%20%20%20%20%20+%20%22%5Cnanchor%20%28absolute%29%20%22%20+%20anchorPos%0A%20%20%20%20%20%20%20%20%20%20%20%20%20%20%20+%20%22%5Cnanchor%20%28screen%29%20%20%20%22%20+%20anchorScreenPos%0A%20%20%20%20%20%20%20%20%20%20%20%20%20%20%20+%20%22%5CnSize%20%28anchor%29%20%20%20%20%20%22%20+%20anchorDim%0A%20%20%20%20%20%20%20%20%20%20%20%20%20%20%20+%20%22%5CnSize%20%28popup%29%20%20%20%20%20%20%22%20+%20iFrameDim%0A%20%20%20%20%20%20%20%20%20%20%20%20%20%20%20+%20%22%5CnResult%20pos%20%20%20%20%20%20%20%20%22%20+%20position%29%3B%0A%20%20%20%20%20%20%7D%0A%0A%20%20%20%20%20%20//%20Set%20the%20popup%20location%0A%20%20%20%20%20%20iFrame.style.left%20%3D%20position.x%20+%20%22px%22%3B%0A%20%20%20%20%20%20iFrame.style.top%20%20%3D%20position.y%20+%20%22px%22%3B%0A%20%20%20%7D%0A%20%20%20catch%28e%29%0A%20%20%20%7B%0A%20%20%20%09_leoHighlightsReportExeception%28%22_leoHighlightsUpdatePopupPos%28%29%22%2Ce%29%3B%20%20%20%09%0A%20%20%20%7D%0A%7D%0A%0A%0A/**%0A%20*%20This%20will%20show%20the%20passed%20in%20element%20as%20a%20popup%0A%20*%20%0A%20*%20@param%20anchorId%0A%20*%20@param%20size%0A%20*%20%0A%20*%20@return%0A%20*/%0Afunction%20_leoHighlightsShowPopup%28anchorId%2Csize%29%0A%7B%0A%20%20%20try%0A%20%20%20%7B%0A%20%20%20%09var%20popup%3Dnew%20LeoHighlightsPopup%28anchorId%2Csize%29%3B%0A%20%20%20%09popup.show%28%29%3B%0A%20%20%20%7D%0A%20%20%20catch%28e%29%0A%20%20%20%7B%0A%20%20%20%09_leoHighlightsReportExeception%28%22_leoHighlightsShowPopup%28%29%22%2Ce%29%3B%20%20%20%09%0A%20%20%20%7D%09%0A%7D%0A%0A%0A/**%0A%20*%20This%20will%20transform%20the%20passed%20in%20url%20to%20a%20rover%20url%0A%20*%20%0A%20*%20@param%20url%0A%20*%20@return%0A%20*/%0Afunction%20_leoHighlightsGetRoverUrl%28url%29%0A%7B%0A%09var%20rover%3D%22711-36858-13496-14%22%3B%0A%09var%20roverUrl%3D%22http%3A//rover.ebay.com/rover/1/%22+rover+%22/4?%26mpre%3D%22+encodeURI%28url%29%3B%0A%09%0A%09return%20roverUrl%3B%0A%7D%0A%0A/**%0A%20*%20Class%20for%20a%20Popup%20%0A%20*%20%0A%20*%20@param%20anchorId%0A%20*%20@param%20size%0A%20*%20%0A%20*%20@return%0A%20*/%0Afunction%20LeoHighlightsPopup%28anchorId%2Csize%29%0A%7B%0A%20%20%20try%0A%20%20%20%7B%0A%20%20%20%09this.anchorId%3DanchorId%3B%0A%20%20%20%09this.anchor%3D_leoHighlightsFindElementById%28this.anchorId%29%3B%0A%20%20%20%09this.iFrame%3D_leoHighlightsFindElementById%28LEO_HIGHLIGHTS_IFRAME_ID%29%3B%0A%20%20%20%09this.iFrameDiv%3D_leoHighlightsFindElementById%28LEO_HIGHLIGHTS_IFRAME_DIV_ID%29%3B%0A%20%20%20%09%0A%20%20%20%09var%20url%3Dunescape%28this.anchor.getAttribute%28%27leoHighlights_url%27%29%29%3B%0A%0A%20%20%20%09this.iFrame.src%3Durl%3B%0A%0A%20%20%20%09leoHighlightsSetSize%28size%29%3B%0A%20%20%20%09%0A%20%20%20%09this.updatePos%3Dfunction%28%29%20%7B%20_leoHighlightsUpdatePopupPos%28this.iFrameDiv%2Cthis.anchor%29%7D%3B%0A%20%20%20%09this.show%3Dfunction%28%29%20%7Bthis.updatePos%28%29%3B%20this.iFrameDiv.style.visibility%20%3D%20%22visible%22%3B%20this.iFrameDiv.style.display%20%3D%20%22block%22%3B%20this.updatePos%28%29%3B%7D%20%20%20%09%09%0A%20%20%20%09this.scroll%3Dfunction%28%29%20%7B%20this.updatePos%28%29%3B%7D%3B%0A%20%20%20%7D%0A%20%20%20catch%28e%29%0A%20%20%20%7B%0A%20%20%20%09_leoHighlightsReportExeception%28%22new%20LeoHighlightsPopup%28%29%22%2Ce%29%3B%20%20%20%09%0A%20%20%20%7D%0A%7D%0A%0A/**%0A*%0A*%20This%20can%20be%20used%20to%20close%20an%20iframe%0A*%0A*%20@param%20id%0A*%20@return%0A*/%0Afunction%20leoHighlightsSetSize%28size%2CclickId%29%0A%7B%0A%09try%0A%09%7B%0A%09%09/*%20Get%20the%20appropriate%20sizes%20*/%0A%20%20%09%09var%20iFrame%3D_leoHighlightsFindElementById%28LEO_HIGHLIGHTS_IFRAME_ID%29%3B%0A%20%20%09%09var%20iFrameDiv%3D_leoHighlightsFindElementById%28LEO_HIGHLIGHTS_IFRAME_DIV_ID%29%3B%0A%20%20%09%09%0A%20%20%09%09/*%20Figure%20out%20the%20correct%20sizes%20*/%0A%20%20%09%09var%20iFrameSize%3D%28size%3D%3D1%29?LEO_HIGHLIGHTS_IFRAME_CLICK_SIZE%3ALEO_HIGHLIGHTS_IFRAME_HOVER_SIZE%3B%0A%20%20%09%09var%20divSize%3D%28size%3D%3D1%29?LEO_HIGHLIGHTS_DIV_CLICK_SIZE%3ALEO_HIGHLIGHTS_DIV_HOVER_SIZE%3B%0A%0A%20%20%09%09/*%20Refresh%20the%20iFrame%27s%20url%2C%20by%20removing%20the%20size%20arg%20and%20adding%20it%20again%20*/%0A%20%20%09%09var%20url%3DiFrame.src%3B%0A%20%20%09%09var%20idx%3Durl.indexOf%28%22%26size%3D%22%29%3B%0A%20%20%09%09if%28idx%3E%3D0%29%0A%20%20%09%09%09url%3Durl.substring%280%2Cidx%29%3B%0A%09%09url+%3D%28%22%26size%3D%22+size%29%3B%0A%09%09if%28clickId%29%0A%09%09%09url+%3D%28%22%26clickId%3D%22+clickId%29%3B%0A%09%09%0A%20%20%09%09iFrame.src%3Durl%3B%0A%20%20%09%09%0A%20%20%09%09/*%20Clear%20the%20hover%20flag%2C%20if%20the%20user%20shows%20this%20at%20full%20size%20*/%0A%20%20%09%09if%28size%3D%3D1%26%26_leoHighlightsPrevElem%29%0A%20%20%09%09%09_leoHighlightsPrevElem.hover%3Dfalse%3B%0A%20%20%09%09%0A%20%20%09%09_leoHighlightsSetSize%28iFrame%2CiFrameSize%29%3B%0A%20%20%09%09_leoHighlightsSetSize%28iFrameDiv%2CdivSize%29%3B%0A%09%7D%0A%09catch%28e%29%0A%09%7B%0A%09%09_leoHighlightsReportExeception%28%22leoHighlightsSetSize%28%29%22%2Ce%29%3B%20%20%20%09%0A%09%7D%0A%7D%0A%0A/**%0A%20*%20Start%20the%20popup%20a%20little%20bit%20delayed.%0A%20*%20Somehow%20IE%20needs%20some%20time%20to%20find%20the%20element%20by%20id.%0A%20*%20%0A%20*%20@param%20anchorId%0A%20*%20@param%20size%0A%20*%20%0A%20*%20@return%0A%20*/%0Afunction%20leoHighlightsShowPopup%28anchorId%2Csize%29%0A%7B%0A%20%20%20try%0A%20%20%20%7B%0A%20%20%09%09var%20elem%3D_leoHighlightsFindElementById%28anchorId%29%3B%0A%20%20%09%09if%28_leoHighlightsPrevElem%26%26%28_leoHighlightsPrevElem%21%3Delem%29%29%0A%20%20%09%09%09_leoHighlightsPrevElem.shown%3Dfalse%3B%0A%20%20%09%09elem.shown%3Dtrue%3B%0A%09%09_leoHighlightsPrevElem%3Delem%3B%0A%20%20%20%09%0A%20%20%20%09/*%20FF%20needs%20to%20find%20the%20element%20first%20*/%0A%20%20%20%09_leoHighlightsFindElementById%28anchorId%29%3B%0A%20%20%20%09%0A%20%20%20%09setTimeout%28%22_leoHighlightsShowPopup%28%5C%27%22+anchorId+%22%5C%27%2C%5C%27%22+size+%22%5C%27%29%3B%22%2C10%29%3B%0A%20%20%20%7D%0A%20%20%20catch%28e%29%0A%20%20%20%7B%0A%20%20%20%09_leoHighlightsReportExeception%28%22leoHighlightsShowPopup%28%29%22%2Ce%29%3B%20%20%20%09%0A%20%20%20%7D%09%0A%7D%0A%0A/**%0A*%0A*%20This%20can%20be%20used%20to%20close%20an%20iframe%0A*%0A*%20@param%20id%0A*%20@return%0A*/%0Afunction%20leoHighlightsHideElem%28id%29%0A%7B%0A%09try%0A%09%7B%0A%09%09/*%20Get%20the%20appropriate%20sizes%20*/%0A%20%20%09%09var%20elem%3D_leoHighlightsFindElementById%28id%29%3B%0A%20%20%09%09if%28elem%29%0A%20%20%09%09%09elem.style.visibility%3D%22hidden%22%3B%0A%20%20%09%09%0A%20%20%09%09/*%20Clear%20the%20page%20for%20the%20next%20run%20through%20*/%0A%20%20%09%09var%20iFrame%3D_leoHighlightsFindElementById%28LEO_HIGHLIGHTS_IFRAME_ID%29%3B%0A%20%20%09%09if%28iFrame%29%0A%20%20%09%09%09iFrame.src%3D%22about%3Ablank%22%3B%0A%20%20%09%09%0A%20%20%09%09%0A%20%20%09%09if%28_leoHighlightsPrevElem%29%0A%20%20%09%09%7B%0A%20%20%09%09%09_leoHighlightsPrevElem.shown%3Dfalse%3B%0A%20%20%09%09%09_leoHighlightsPrevElem%3Dnull%3B%0A%20%20%09%09%7D%0A%09%7D%0A%09catch%28e%29%0A%09%7B%0A%09%09_leoHighlightsReportExeception%28%22leoHighlightsHideElem%28%29%22%2
{{#comments_count}} Show Commnents ({{comments_count}}) {{/comments_count}}