Whether you're religious or not, Easter means renewal, the beginning of spring, and what better way to start the season than with a gorgeous Easter basket for your little one, brimming with all kinds of fun treats? Here are my top ten items you might want to add to your child's Easter basket this year… enjoy!
---
1

Duncan Imperial Yo-yo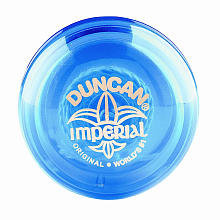 Price: $4.99 at toysrus.com
Best for: Curious little boy or girl, ages 5 to 12
This is probably the best yo-yo out there for the money, and is a classic toy for your little girl's or little boy's Easter basket! Choose from four colors (blue, red, green, or orange) and prepare to show your little one how to do a few yo-yo tricks… and try to teach them now NOT to knock themselves in the noggin, like I always did…
---
2

Lucky Bee Bee Charm Bracelet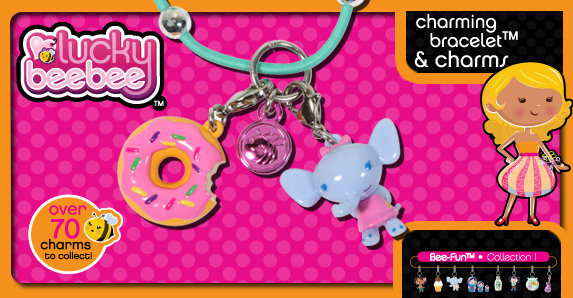 Price: $4.99 at jakks.com
Best for: Your little princess, ages 6 and up
Did you have a charm bracelet when you were little? I did, and I actually still have it. I love this one because it's perfect for a little girl who may not be able to keep from losing a charm or two here and there… each little set comes with one colorful stretchy bracelet and two little charms. It's just the right size for tucking into an Easter basket, and with over 70 cute charms to collect, you're sure to find a set she'll love!
Trendinig Stories
More Stories ...
3

Knuffle Bunny Book and Plushie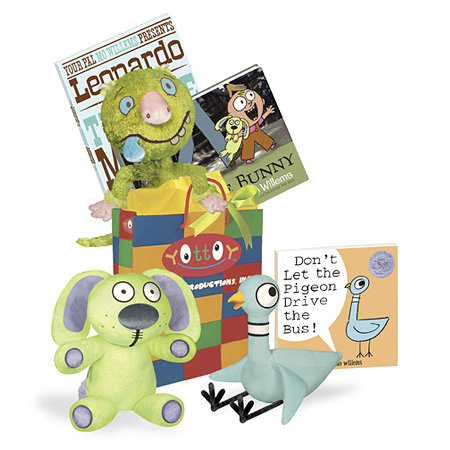 Price: $47.00 at yottoy.com
Best for: Any little fan of Mo Willems' Knuffle Bunny or Pigeon characters!
For any child who's ever loved a stuffed animal more than anything, this is the book, and plushie, to add to their Easter basket. A little boy might prefer the Pigeon (from "Don't Let the Pigeon Drive the Bus"), but most kids, and in fact, most adult, love Knuffle Bunny!
---
4

Square Sunglasses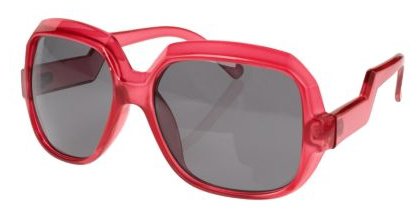 Price: $6.00 at crazy8.com
Best for: Aspiring fashion diva, ages four and up
Is your little girl already a fashion bug? Then maybe these adorable ladybug-red sunglasses would be just the thing to add to her basket! They're made of sturdy plastic and provide UVA/UVB sun protection for her delicate little eyes. Add a pair of these for endless fun in the spring and summer fun!
---
5

Peanuts Easter Beagle Yahtzee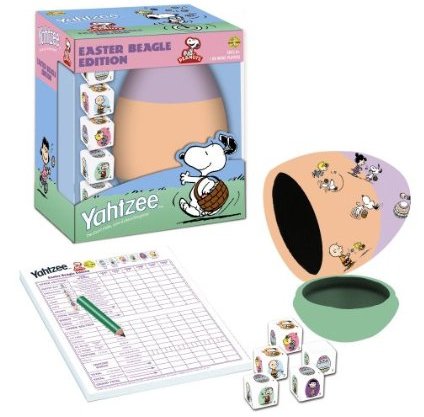 Price: $14.26 at amazon.com
Best for: Girl or boy, ages 5 and up
What little girl or boy doesn't love Snoopy and his little birdie pal, Woodstock? This game is great because it encourages children to think strategically, and of course, helps them learn to count! Add this to your little one's Easter basket and plan a family game night soon after! And of course, how can you not love the cute little easter egg!
---
6

IPod Shuffle 2GB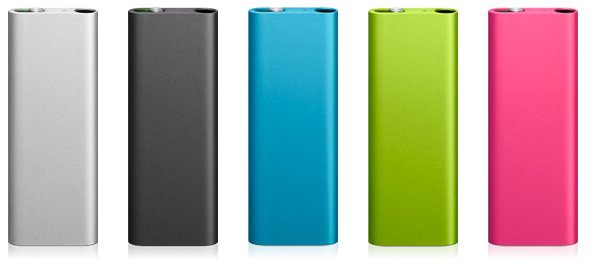 Price: $59.00 at store.apple.com
Best for: Girl or boy over the age of seven
My little girl love music, and she loves her iPod! I like it because she can listen to her own music any time she wants, and I don't have to hear Miley Cyrus just because she does! Choose from one of five cool colors (pink, green, blue, silver, or black)… choose pink for your little princes, or blue for your little man!
---
7

Peeps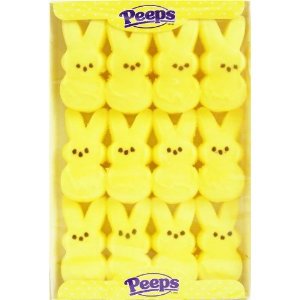 Price: $2.19 at amazon.com
Best for: Children ages 3 to 103!
Soft, delicious marshmallow candies with brightly-colored sugar coating? It doesn't get better than this! Choose from one of five pretty colors (yellow, green, blue, purple, and pink) and add a packet to your child's Easter basket… careful! You've got to be ready for a sugar buzz!
---
8

Charlie and Lola Go Fish Game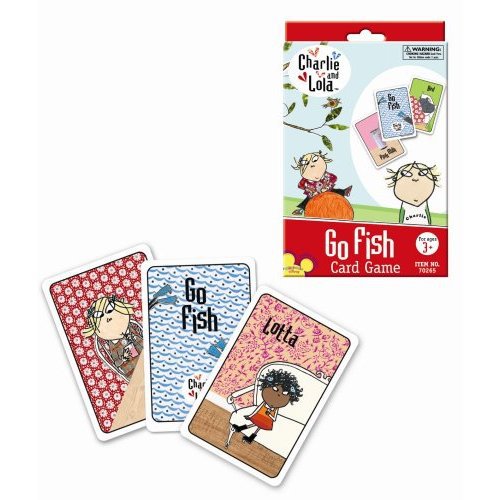 Price: $5.50 at amazon.com
Best for: Any little boy or girl who loves Charlie and his little sister Lola…
Charlie and Lola may just be my two favorite animated siblings, and my daughter loves them too! She also loves Go Fish, which is why I'm including this super-cute card game featuring Charlie and Lola in her Easter basket this year! The cards feature all of Charlie and Lola's friends… I hope Soren Norenson and Sizzles are included!
---
9

Melissa & Doug Mollie & Bollie Jump Rope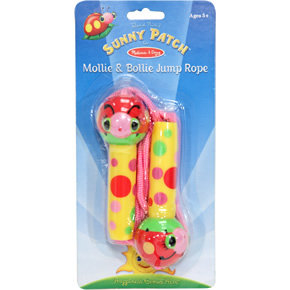 Price: $6.49 at mytoybox.com
Best for: Any little girl who loves Miss Spider and being outdoors!
This jump rope would be perfect for your little girl's Easter basket! It encourages her to play outside, and to get some exercise! The handles are adorable, featuring two of Sunny Patch's cute little bugs, Mollie and Bollie. It's durable (my daughter's been playing with her for two years) and oh-so-cute!
---
10

Message Bean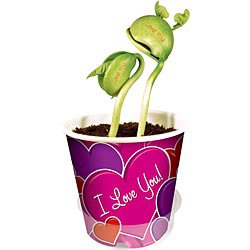 Price: $4.95 at scientificsonline.com
Best for: Any little one who loves plants!
This might be the cutest thing I've ever seen! Pop the top of this colorful can, add water, place in a sunny windowsill, and watch the bean sprout! As it grows, your little one will see a secret message… "I love you." It takes about ten days for the bean to grow and for the message to appear, so it will be a sweet surprise!
With so many original ideas, there's sure to be something on this list that's perfect for your little prince or princess! Which of these items will you be including in your child's Easter basket? Or is there something else you've found that you know they'll love? Please share with me!
---
Comments
Popular
Related
Recent