These days, toys have become so electronic. Everything is computerized in some way or another. And though many toys claim to help children learn, more often than not (with a few exceptions) children are learning that they don't really need to learn since computers do everything for them anyway. The average basic everyday smarts are being lost on today's children. Here are some toys with an old fashioned twist that I believe every child should own.
---
1

ABC Building Blocks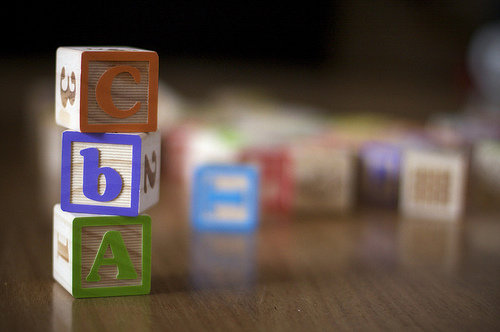 Photo Credit: nettsu
These old favorites not only teach basic motor skills and the ability to build things, but also the very valuable ability to read and spell! Geranimals has a set that you can buy that costs less than $10. You should get a set and teach your children to spell!
---
2

Lego's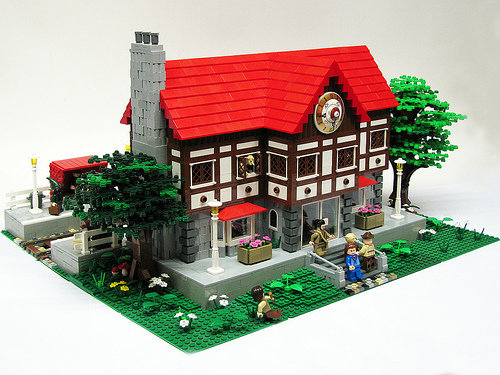 Photo Credit: _Matn
I don't think kids, especially boys, ever outgrow the ability to enjoy Lego's! I remember growing up and playing Lego's with my family and having the time of my life! My siblings enjoyed it as much as me!
---
3

Toy Animals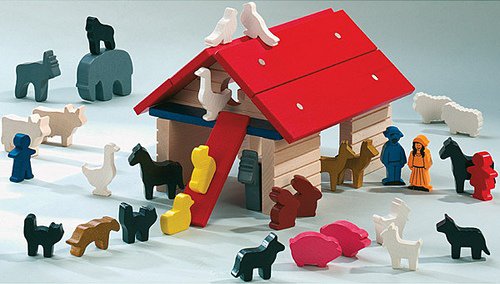 Photo Credit: Growing Your Baby
Increase your child's imagination and knowledge of animals with wither plastic or wooden animals of all kinds. Help them build farms of animals, or Noah's Ark.
---
4

Toy Kitchen or Tool Bench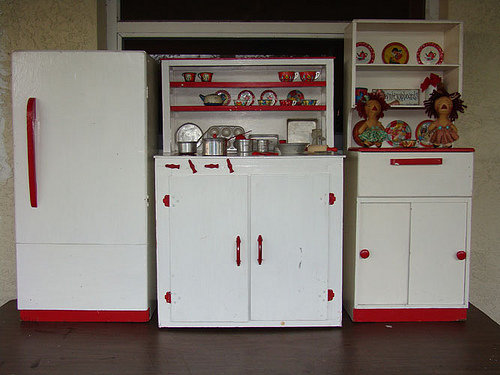 Photo Credit: anniescupboards
It is one of the greatest (and most scary!) things when our children copy our actions. Seeing them imitate us can be so much fun! So why not let them copy us by "cooking like Mommy" or "building a birdhouse like Daddy" I'm sure you remember the fun it was to have your "own kitchen" Your kids should be able to have that memory too!
---
5

Lincoln Logs and Tinker Toys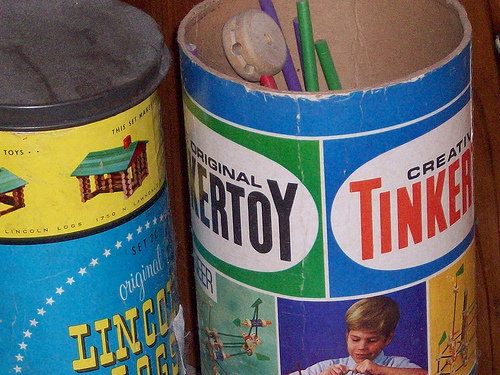 Photo Credit: 007maniac
This is another neat way to encourage building skills. I remember building some cabins I thought were so awesome, I would have lived in them if I could have! Didn't you?
---
6

Tricyle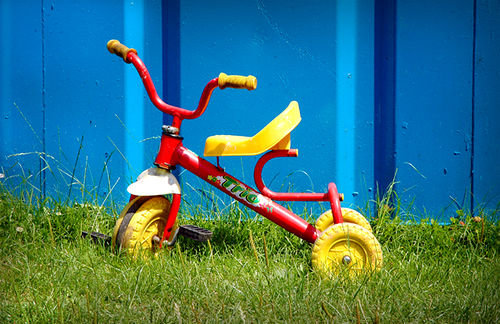 Photo Credit: trudi_
Every kid needs a tricycle! Go on a walk and let them ride to their heart's content! Physical activity is always better than a video game.
---
7

Playhouse or Tree House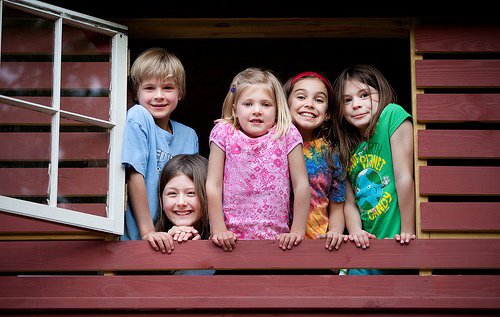 Photo Credit: choltmeier
Is it just me, or does it seem like every kid, at one time or another, dreams of having a beautiful playhouse outside or a super cool tree house? This was one toy that I never had the privilege to have, but I would have loved it! I believe that if you have the money, you should totally give them a playhouse outside. Rather than spending hundreds on super techno toys, you can spend less than $100 and give them the playhouse of their dreams
Electronics and computers have their place so don't get me wrong. I wouldn't be writing this article if I didn't believe that. However, I believe that our children are no better than we are, and if we survived on those "old fashioned" toys and turned out so well, why not pass that on? What is your favorite "forgotten" toy?
Top Photo Credit: Rouvelee's Creations
More
---
Popular
Recent