Whether you're a celebrity lover or hater, everybody likes to admire their houses. Here is the list of 10 Most Expensive Celebrity houses - from quiet country properties to massive mansions with miles of land! But if you were to choose - which of these would you live in?
---
1

Bill Gates ...
Rumoured to be worth over $135 million, this house costs $1 million a year in property tax alone. It boasts a massive swimming pool with an underwater music system and personal shower compartments, as well as hundreds of rooms.
---
2

William Randolph Hearst ...
He is currently selling his $165 million pound mansion, but has no interest from buyers yet. With 30 bedrooms, three swimming pools, a disco and a movie theatre all inside, you'd never have to venture outside again.
Trendinig Stories
More Stories ...
3

Donald Trump ...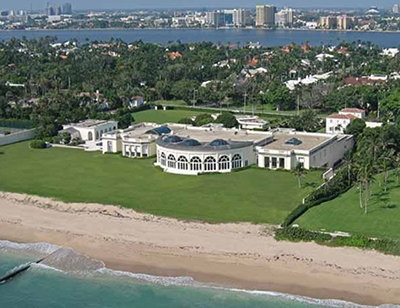 Donald Trump's Palm Beach house is worth a whopping $125 million, and is 62,000 square feet. It features a library, home theatre, wine cellar, fitness studio, 7 bedrooms, 15 bathrooms, and a 100 foot long swimming pool. Impressive, huh?
---
4

Joel Horowitz ...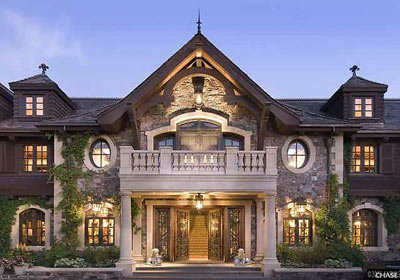 Joel Horowitz isn't a name that most people would recognise, but he's half of the leading brand Tommy Hilfiger. He lives in a stone mansion valued at $100 million, in Lake Tahoa. Despite having just five bedrooms, the house boasts a 3,000+ bottle wine cellar, an atrium, a movie theatre and an indoor heated pool.
---
5

Gwen Stefani ...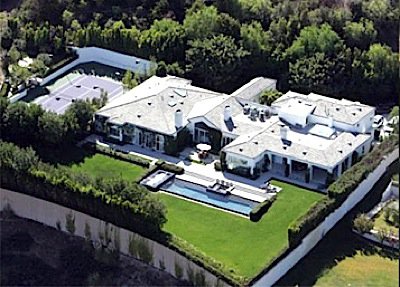 She lives in a gorgeous Beverley Hills mansion, worth over $15 million. It has only four bedrooms, but also has its own tennis and basketball courts and an indoor theatre.
---
6

Chris Tyler ...

An American actor and comedian, lives in a 5 bedroom, 8 bathroom home worth $4 million. There is a library and a home cinema, as well as a gaming room. The bedroom also features 'sexy' disco lighting.
---
7

Oprah Winfre ...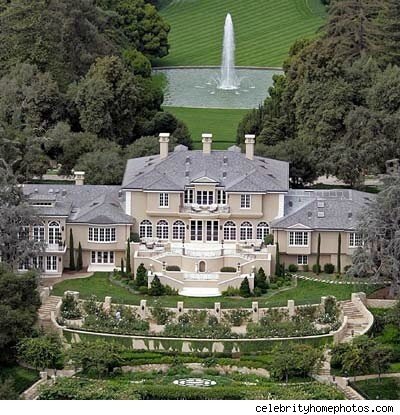 Oprah Winfrey traded her $6 million house for a $50 million home featuring 42 acres of land, sea and mountain views, 6 bedrooms, 14 bathrooms and 10 fireplaces!
---
8

David and Victoria Beckham ...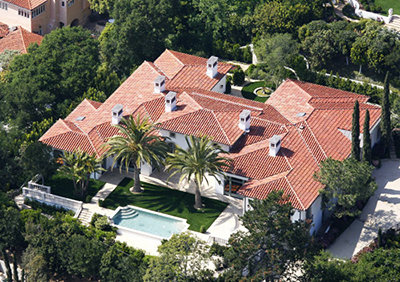 David and Victoria Beckham's $22 million pound Italia-style mansion has 6 bedrooms, a pool, fountains and a gorgeous view of the ocean.
---
9

Mary J Blige ...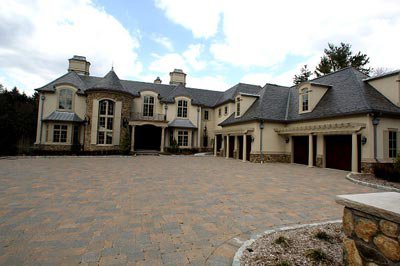 Mary J Blige's mansion is 18,000 square feet, and has a price tag of $14 million. It features an inside basketball court, and a wine tasting room! However it's very out of the way, in Saddle River, New Jersey.
---
10

Michael Jackson ...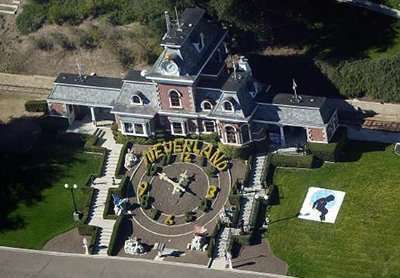 Although the singer no longer owns Neverland Ranch, it's one of the most famous and envied celebrity houses. At its prime it was worth hundreds of millions, but is now only going for $36 million when it goes to auction in May.
So there we have it, the ten most expensive celebrity houses of today! Which of these you like best?
Top Photo Credit: Batram
---
Comments
Popular
Related
Recent