If there's one clothing item that is so versatile you can wear them almost anywhere, that is none other than a pair of pants. There are many ways to dress 'em up or dress 'em down. So what are the hottest materials, styles and cuts of pants for this season?
** Check out All Women Stalk's Top 16 Picks for the hottest pair of pants this fall-winter:**
Robert Rodriguez Leather Leggings
$605.00, visit Eluxury.com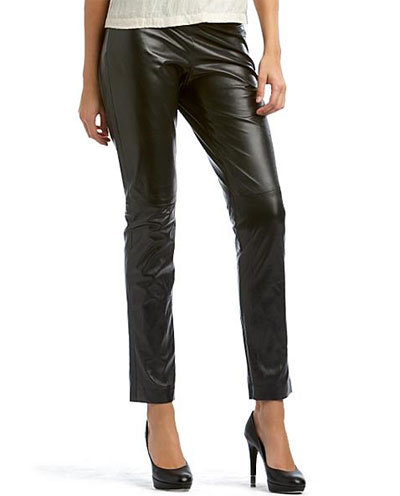 Slim fit pants are still in – so you can be the hottest that you can be in this pair of supple lambskin pants b Robert Rodriguez.
Y's by Yohji Yamamoto Slim Stretch Denim Pants
$510.00, visit Eluxury.com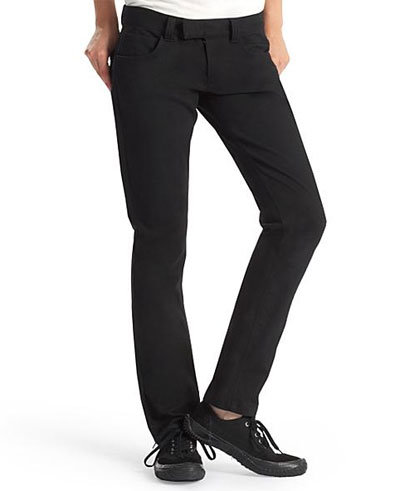 When it comes to denim wear, I've always loved the classic straight leg cut – and this pair of polycotton slim stretch black wash denims by Y's is just perfect!
Maison Martin Margiela Fishnet Print Leggings
$745.00, visit Eluxury.com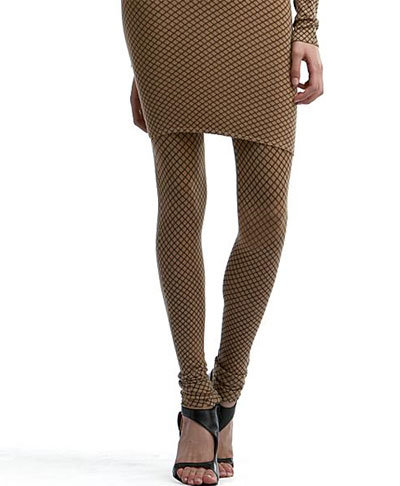 If you're a bit hesitant to show off a little skin – you can still be stunningly sexy in this pair of soft, stretchy knit jersey fishnet print leggings by Maison Martin Margiela.
Dolce & Gabbana Cropped Cuffed Jeans
$893.00, visit Eluxury.com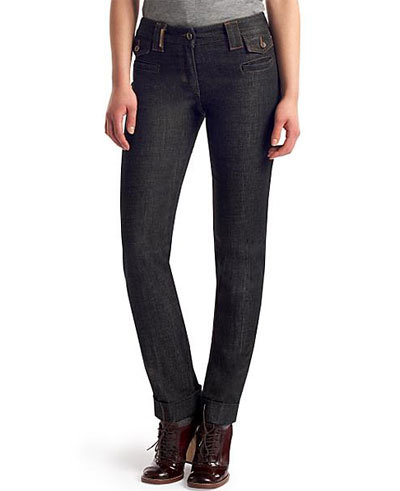 Show off those expensive, trendy booties that you just bought in this pair of cropped cuffed jeans by Dolce & Gabbana.
Aminaka Wilmont Wide-leg Pants
$680.00, visit Net-a-Porter.com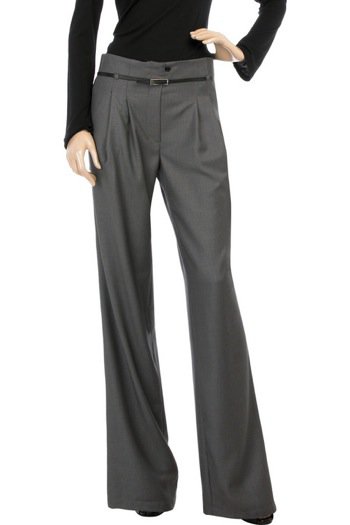 Add glamour and a bit of trendiness to an otherwise boring office outfit in this **Aminaka Wilmont **wide-leg pants – it's perfect with a super-skinny belt and a fitted top.
Michael Kors Samantha Cigarette Pants
$695.00, visit Eluxury.com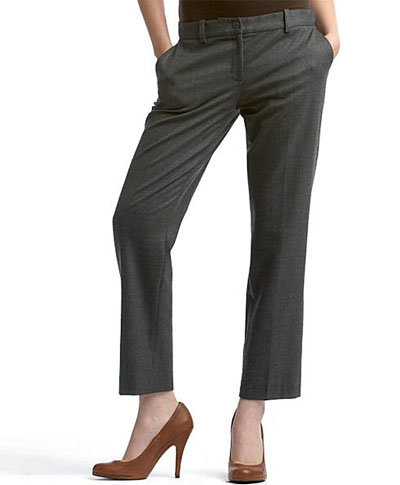 Just like A-line skirts, cigarette pants never seem to go out of fashion – and this Samantha cigarette pants by designer Michael Kors is proof of that.
Proenza Schouler Seamed Skinny Pants
$725.00, visit Eluxury.com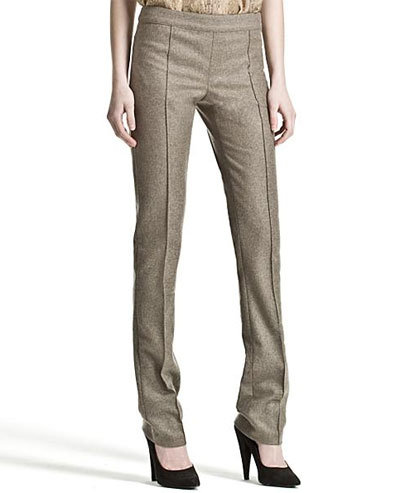 I personally love everything about this pair of pants by Proenza Schouler – from the center seam, to the skinny leg cut and the color – it's oh-so-fab!
Twenty8Twelve Bolen Skinny Jeans
$320.00, visit Eluxury.com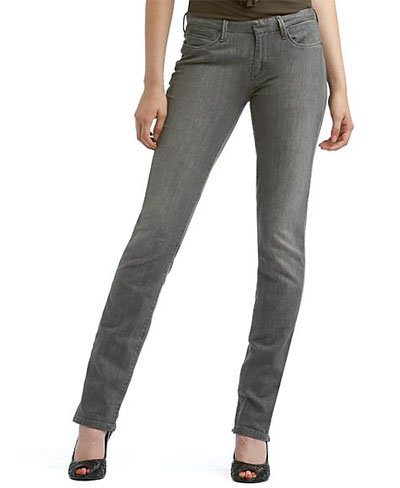 Show off your curves in this pair of body-hugging Bolen skinny jeans by Twenty8Twelve.
Dsquared2 Zipped Capris
$995.00, visit Eluxury.com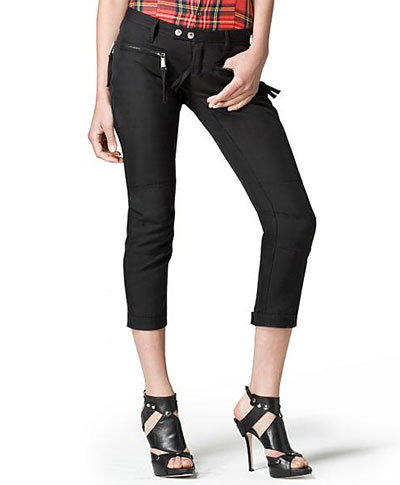 Perfect for a day about town, this pair of zipped capris by** Dsquared 2 **has a fabric made of 62% cotton and 38% silk so they're super comfy!
D&G Dolce & Gabbana Cute Fit Whiskered Stovepipe Jeans
$365.00, visit Eluxury.com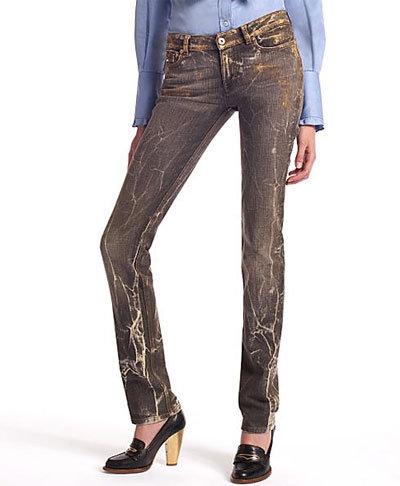 If an edgier look is what you're after, nothing beats this pair of D&G 'cute fit' whiskered stovepipe jeans – will you look at that color!
Les Chiffoniers PVC Leggings
$327.00, visit LesChiffoniers.com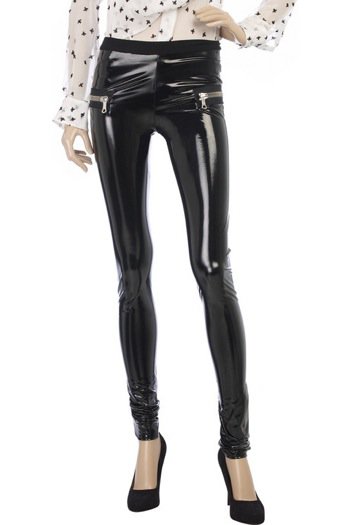 Wanna be ala-Lindsay Lohan? Don't fret, because these PVC leggings from **Les Chiffoniers **are definitely the item to have!
Versace Flared Low-Rise Trouser
$850.00, visit Eluxury.com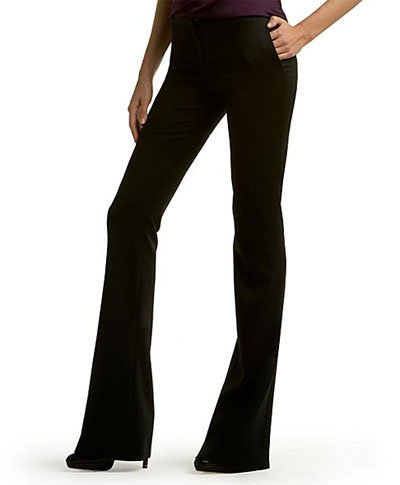 Out of all the items from our list, this classy pair of low-rise flared trousers from **Versace **is my personal favorite.
Philosophy di Alberta Ferretti Stretch Satin Pants
$545.00, visit Eluxury.com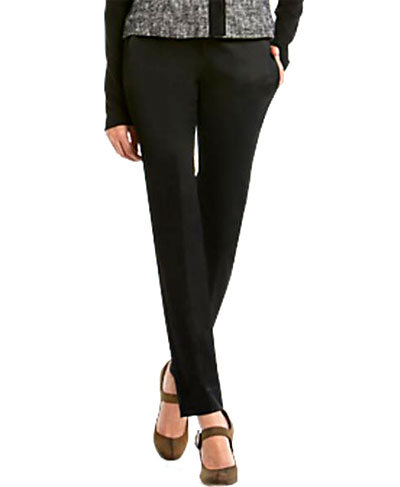 There are many ways to dress up – and dress down – this pair of stretch satin pants from Italian designer Alberta Ferretti.
Dolce & Gabbana Riding Pants
Price upon request, visit Eluxury.com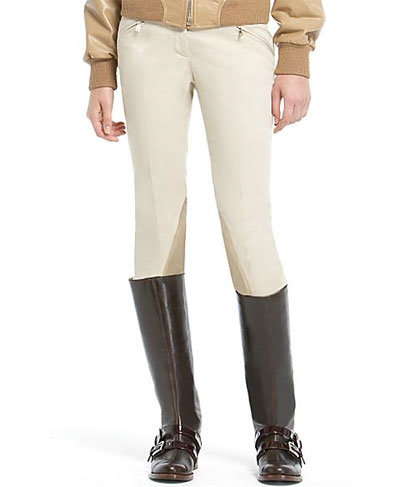 Whether you're an English or a Western rider – this pair of Dolce & Gabbana riding pants is the perfect pair to wear.
Marc by Marc Jacobs Chrissie Skinny Knit Pants
$228.00, visit Eluxury.com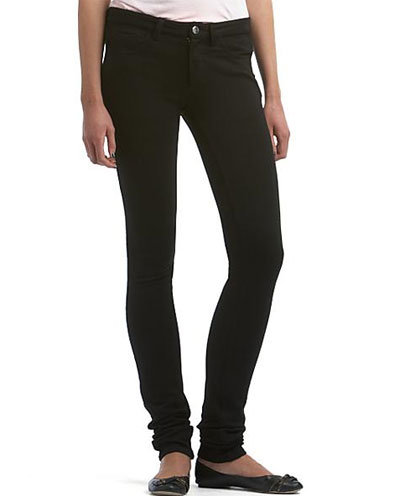 Be as casual as you can be by wearing this pair of Chrissie skinny knit pants with your super-comfy flats.
Isaac Mizrahi Herringbone Wide Pants
$228.00, visit Net-a-Porter.com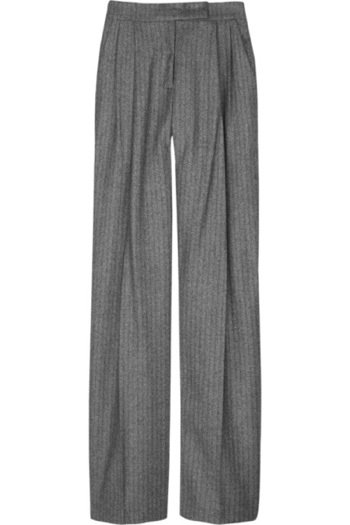 The final item on our list is this fresh-off-the-runway Herringbone wide pants designed by Isaac Mizhari – it's tailored, classy, stylish and ultra-feminine all at the same time!
There you have it – our top 16 list of the hottest pairs of pants for this fall-winter season. Have fun dressing up!