Lace is the foundation for one of this season's staple looks and, frankly, I'm thrilled. De la Renta, D&G, Chanel … pretty much every big collection for spring/summer 2011 features metres and metres of the beautiful fabric. While I'm an out and out fan, I recognise that others are not quite so convinced, and I do understand this hesitation. Lace is not the easiest textile to wear. Too much of it risks turning you into Miss Havisham and in the wrong shade – black in particular – it can give people the impression that you're out in your underwear. There are methods and means to making it work though; I've had a think and put together a list of 8 ways to wear lace.
---
1

Subtly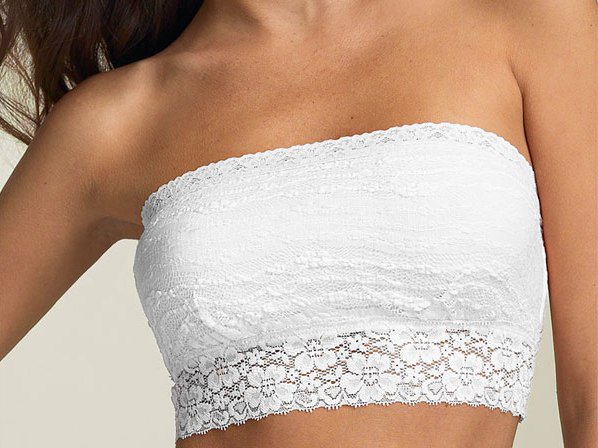 Photo Credit: fromthefloor.nordstrom.com
Recently, I bought a gorgeous eighties-inspired, body-con style top. I love it: it's amazing, but it has a fatal flaw. Because it cuts way below mid-spine at the back, it's impossible to wear a bra with it. For some girls this might not be a problem, but for me, unfortunately, it is. I'd pretty much forgotten the shirt altogether when, while browsing the racks at a lingerie shop, I found a little black lace bandeau. It's perfect and totally saves my lovely backless top. While an ordinary bra with a clip and labels is too mechanical somehow to be exposed, the strip of lace is pretty, functional and on trend. What a find!
---
2

With Jeans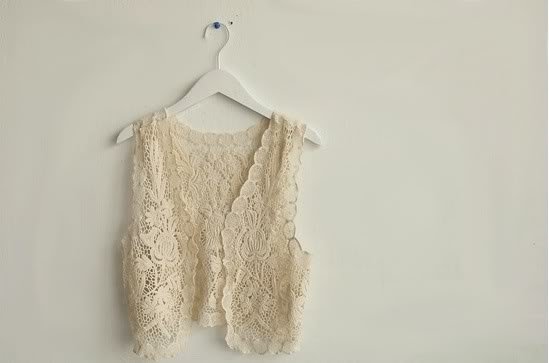 Photo Credit: sgflea.livejournal.com
Wearing lace at night is one thing, but during the day, it's quite another. To tone down that undesirable over-dressed effect, wear a sheer lacy vest over a solid tank top, and pair with your casual denims. This should defuse the 'I'm in party clothes' look, and allow you to take your lace to school, the shops … pretty much anywhere.
Trendinig Stories
More Stories ...
3

Underneath Things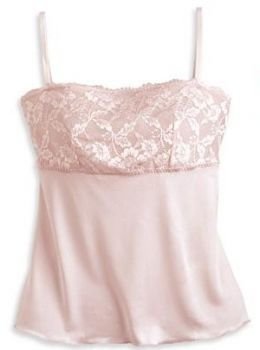 Photo Credit: hubpages.com
Along with lace, sheer fabrics were also a regular feature at the spring/summer 2011 shows, and you can capitalise on this trend to make your lace work for you. For a look that's subtly sexy, team a dense lace bustier or cami with a barely-there, floaty cotton tunic and jeans.
---
4

In Neutral Colours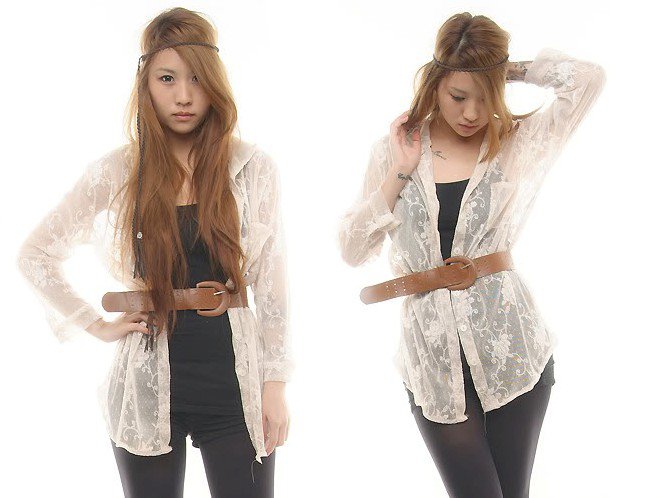 Photo Credit: ohsofickle.livejournal.com
In black or red, lace can be a little much, especially during the day. Opt for vintage creams and sea shell pinks; these gentle shades are fresh, easy to wear, and, best of all, they won't make you look like you've just wandered out of a Rocky Horror Picture Show revival.
---
5

On Your Accessories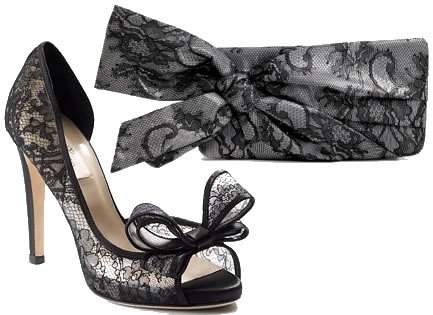 Photo Credit: bayareabags.com
If you're not keen to go the whole hog and wear lace head to toe, you may want to stay on trend with a few subtle touches instead. Scour the shops for appropriate accessories: a beautiful twenties-inspired lace-covered clutch, or a fab pair of filigreed pumps.
---
6

Unconventionally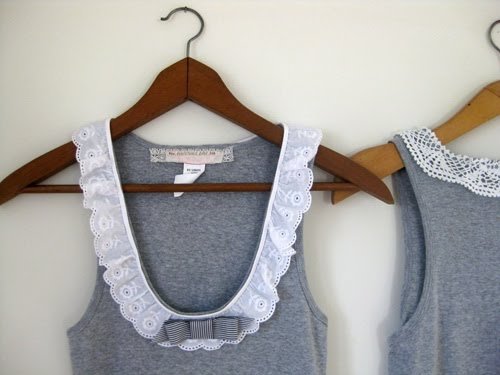 Photo Credit: perpetual-one.com.au
When we think of lace, it's usually in a Blanche du Bois kind of way; we see sheerness, and detailing and lots of fussy holes and flowery patterns. It's a look that's feminine, a little retro and almost old-ladyish. If you're not a fan of this particular style, why not look at lacework in other textiles? Consider broderie anglaise linens and cottons, for example, which will work 'lacy' detail into your look but in a fabric that is more solid and easier to wear.
---
7

Boyishly

Photo Credit: lookbook.nu

Counterbalance the uber-femininity of a cream lace tunic or mini dress by pairing it with a leather bomber and brogues. Or tuck your lacy vest into denim shorts; throw on a light khaki jacket and a step into a fab pair of desert boots.
---
8

With the Right Jewellery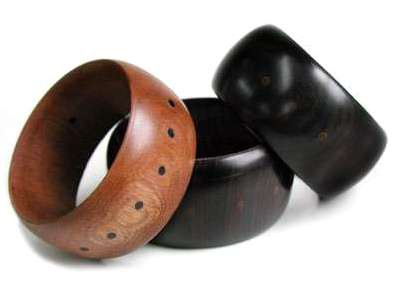 Photo Credit: thisnext.com
Unless you're going for a very vintage, almost Victorian vibe, it's a good idea to pair your lacy outfit with contrasting accessories. For example, don't wear a layered Chantilly dress, complete with bows at the waist, and then put on a load of fussy, girly jewellery to match. Instead, go for clean, simple contemporary pieces: a single thick bracelet in wood or plain silver, or a rope of beads in place of a delicate, more feminine chain.
As you might have noticed, success with lace is often about keeping the look simple and subtle. 'Don't overdo it' is the golden rule; think less is more. Experiment with contrasting textures and accessories, and don't be afraid to have fun and get a little edgy with your outfit. That concludes my list of 8 ways to wear lace; do you have any suggestions to add to it?
Top Photo Credit: data.whicdn.com
---
Comments
Popular
Related
Recent