Narrow shoulders, slender arms, a small, neat waist, and shapely hips and legs: these are the characteristics of pear shaped figure. Basically, the pear has a petite upper body and a fuller lower half, and the key to dressing this frame, stylists agree, lies in creating a sense of balance. Pears should choose items that add volume to the bust, for example, while streamlining the more voluptuous hip and thigh regions. In addition, it's important to draw attention to that fabulous, tiny waist, picking out pieces that capitalise on those enviable curves. To help you navigate the minefield of wardrobe "do's and don't's", I've done some research and put together a list of 7 items to flatter a pear shape.
---
1

Good Foundations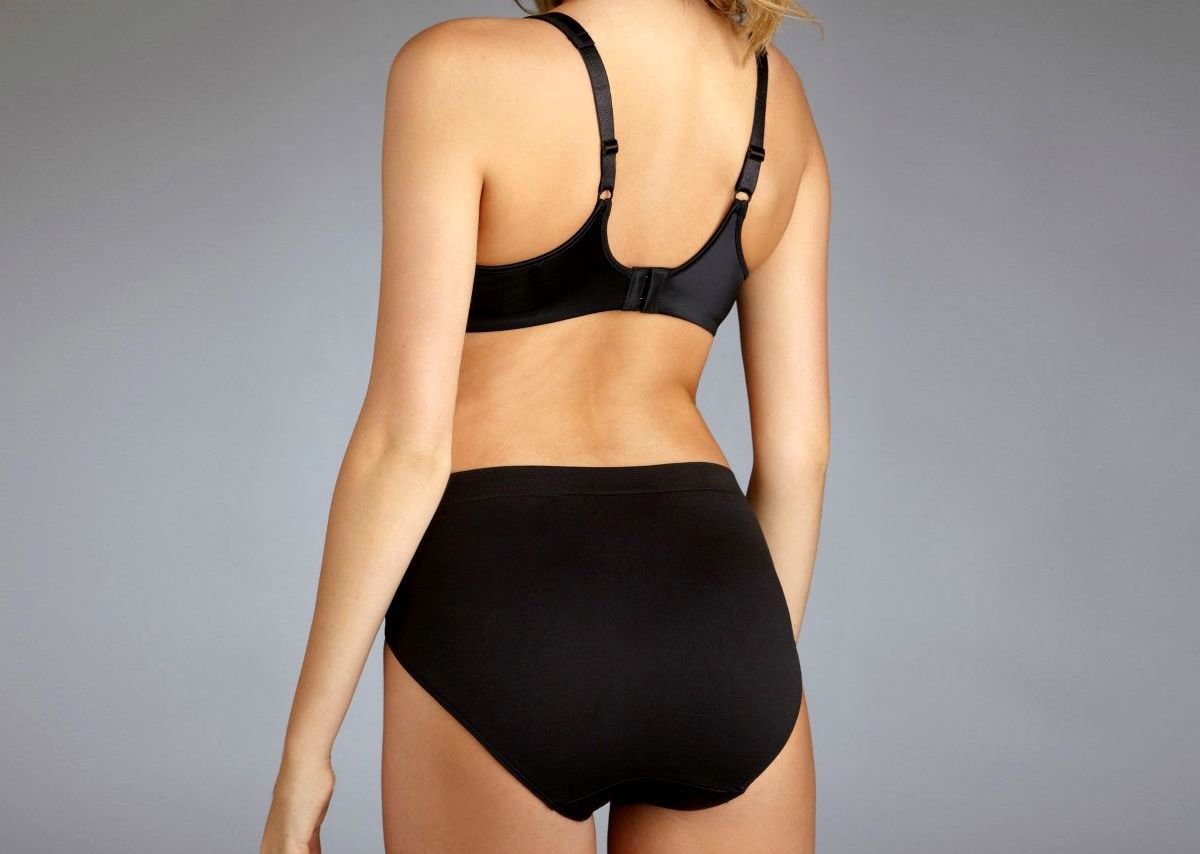 Photo Credit: celebuzzin.com
Regardless of what shape you are, or what size, it's always important to build your outfit over a well-put-together selection of effective underwear. If you've got a gorgeous curvy pear-shaped body, this means finding knickers that don't bite into your hips or your derriere, and a bra that emphasises your bust and helps to balance it against your lower half. Padding can be a difficult thing to get right: if you can, make an appointment with a professional fitter. Her expertise will help you to achieve the natural shape you're after, while avoiding that uncomfortable, upholstered look.
2

A Sharp-Shouldered Jacket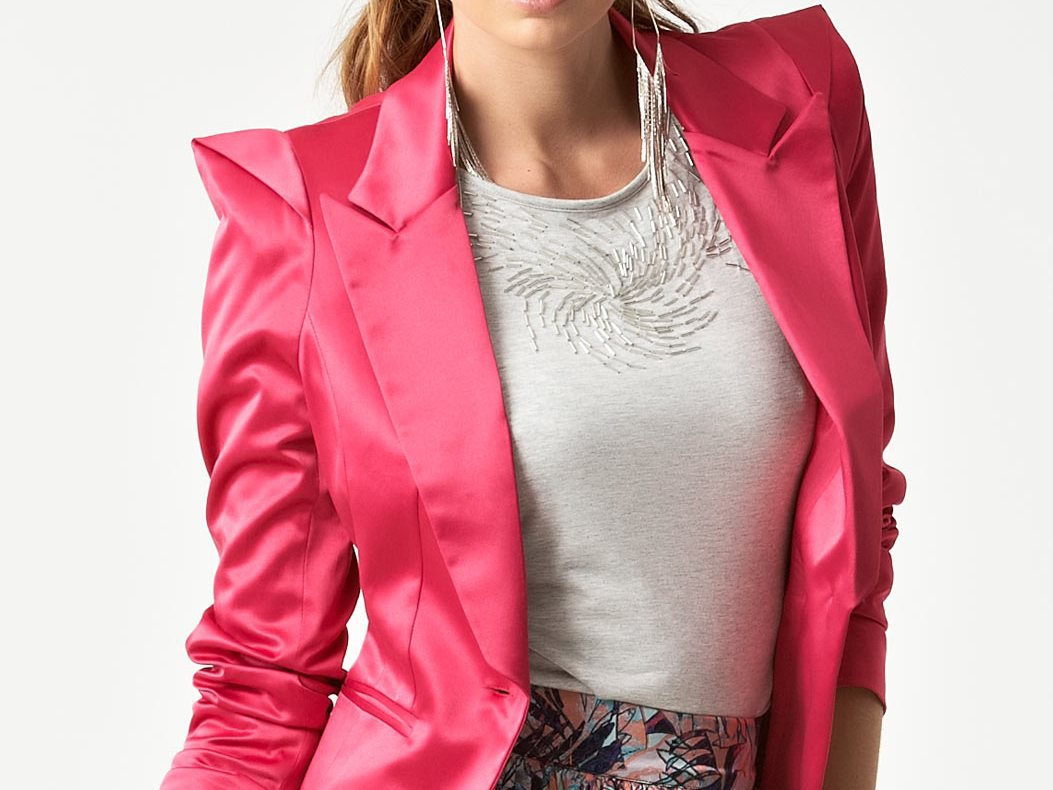 Photo Credit: mimosa.com.au
A pear-shape can wear the new power blazer like no other body type. A sharply-cut shoulder will give definition your naturally narrower frame; in fact you can even get away with a little padding in that area. Look for styles that really nip in at the waist to show off your perfect midsection.
---
3

Tops to Create Interest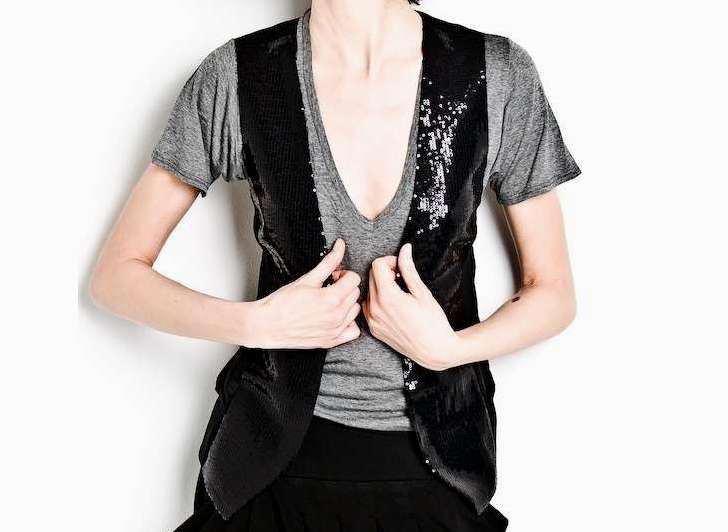 Photo Credit: thisnext.com
As a pear, you can get away with a lot of detail and colour on top. Embellished vests, ruffles, layers … you name it, you'll be able to pull it off. Wear a 'busy' top or tunic with a pair of well-cut, dark denims or leggings; combining a fussier item with a solid colour on the bottom will help to create the illusion of balance that you're looking for.
---
4

Waisted Skirts or Dresses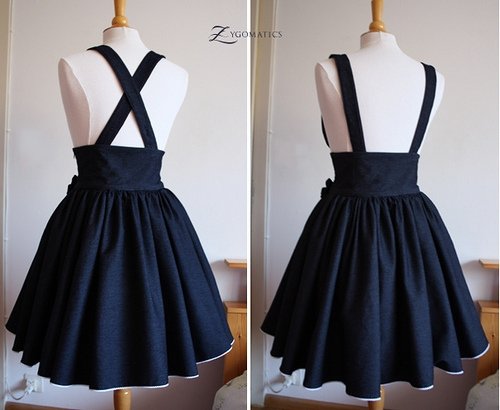 Photo Credit: Zygomatics
The waisted skirt or dress is your friend, especially if it's cut in a flattering, flirty 'A-line.' This look draws attention to your petite mid-section and skims over your fuller hips and thighs. Pair a plain skirt, in this style, with an embellished top and get ready to say 'hello' to your new hourglass figure.
---
5

The Right Jeans

Photo Credit: jeanology101.blogspot.com
As a pear, you want to find jeans that streamline your lower half, while elongating your leg and flattering your butt. To begin with, stylists recommend you go for a darker denim – think navy or indigo rather than bleached out blue – and suggest you look at a slight bootcut to balance against your more voluptuous hips. A lot of major manufacturers of do a range of jeans cut to accommodate a smaller waist and more generous hip: take some time to check these out. Otherwise, opt for medium rather than low rise: super-low hipsters will sit at the widest part of your body, emphasising rather than flattering your fuller hips.
6

Pointed Toes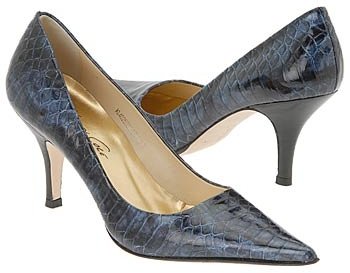 Photo Credit: shoeaffair.com
Experts suggest that, as a pear, you should go for shoes and boots with a slightly pointed toe. Apparently, this elongated foot helps to create the illusion of length in your leg, while a chunkier, round toed style will give the impression that your pins are shorter than they really are.
---
7

Intelligent Necklines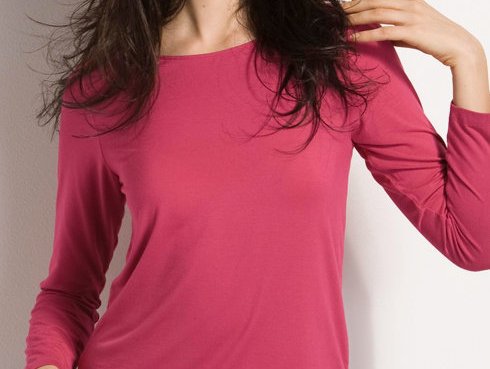 Photo Credit:highstreetcorner.com
Typically, the pear shaped figure features a smaller bust, and this is often represented as a bad thing. To be honest, though, I'm so sure about this; smaller breasted girls can get away with a whole range of necklines that their bustier counterparts just can't. As a pear, for example, you can wear a dramatically low v-neck without appearing top-heavy. Or, conversely, you can do classic chic in a difficult-to-wear, ultra-high boat neck. Both of these looks will help to open out your shoulders and balance against your hips, creating a shapely hourglass illusion.
Success with a pear shape isn't hard to achieve; there are so many good things about this body type. Choose items that streamline your hips and thighs, emphasise your gorgeous waist and balance your petite upper body against your more voluptuous lower half. Remember to capitalise on your enviable curves, and to take advantage of difficult-to-wear pieces (like the sharp-shouldered jacket) that only you and the ramp models can really pull off. That concludes my list of 7 items to flatter a pear shape: do you have any tips to add to it?
Top Photo Credit: style.catalogs.com
---
Popular
Related
Recent