Despite the evolution of fashion, it seems like petite women still face a challenge when it comes to finding clothes. I know this for a fact, being a petite woman myself. However, with some research and experimentation, I am slowly learning to dress myself in a way that flatters my body shape and height. If you are also a petite woman who would like to learn how to make your clothes work for you, then read on. Here are some basic fashion tips for petite women.
---
1

The Fit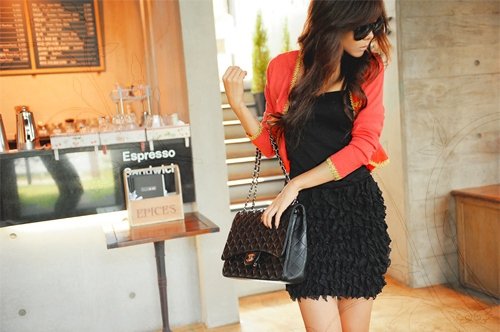 Image source: data.whicdn.com
As with any wardrobe, it is important to have clothes that fit you right. Don't wear anything that is too tight or too loose. Only wear clothes that flatter your body type, enhance your assets, and of course, give you the illusion of height. Do not hesitate to get your clothes refitted if they don't fit you well.
---
2

Colors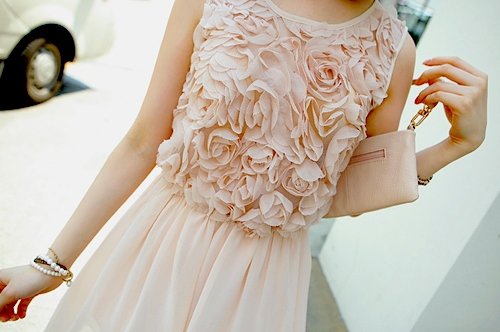 Image source: data.whicdn.com
While it is fun to mix and match colored tops and bottoms, be wary of doing so because this practice can break up the vertical line of your silhouette. A monochromatic outfit, on the other hand, can really help lengthen your appearance. If you want to add a splash of color, you can wear a light to medium colored blouse with dark pants or skirt; finish off the outfit with a jacket, blazer, or cardigan in a color that matches your bottoms.
---
3

Patterns and Stripes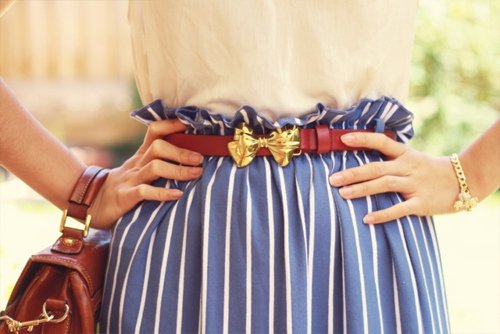 Image source: data.whicdn.com
Avoid wearing clothes with horizontal lines because they make you look wider and shorter than you really are. Large patterns can also overpower your small frame so you should also avoid them. Instead, choose clothes with vertical stripes, vertical seams, vertical pleats, and long lapels to help elongate you. Clothes with small patterns are stylish without adding on width so they are good to wear.
---
4

Tops, Skirts and Dresses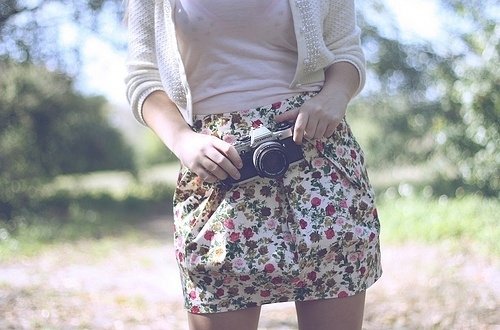 Image source: data.whicdn.com
Tops with three-quarter length sleeves, and V or scoop necklines will help elongate your silhouette. Maxi dresses in a slimming color or print and with more fitted skirts can also be worn; they look good paired with heels. As for skirts, you can go for the short or the long, but nothing at mid-calf or at the ankle. Avoid high-waist skirts because they can cut your body's vertical line, making you look wide and short.
---
5

Pants and Shorts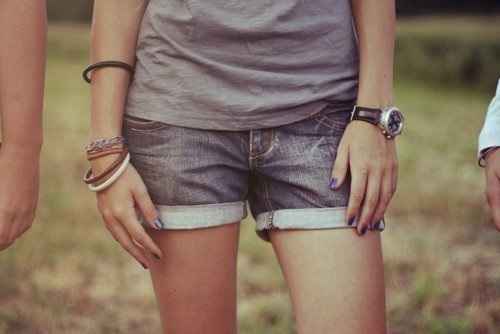 Image source: data.whicdn.com
When choosing pants, stick to cigarette or straight leg styles. Make sure that they are not tapered, ankle or mid-calf length, or with cuffs. Long pants work well if the hem covers your shoes without really touching the floor. You can also add a little height by wearing boot cuts and slight flares. Low-rise pants would also work well for petites. Avoid wide-legged and high-waist pants as much as you can. If you want to wear capri pants, be sure that the hemline hits just above your ankle. For shorts, make sure that you pick pieces that have a shorter hemline – one with 3-5 inch inseams or have a mid-thigh length.
---
6

Shoes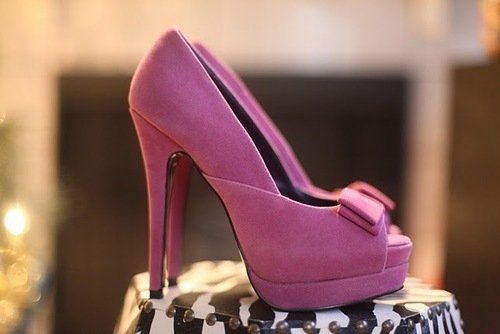 Image source: data.whicdn.com
The easiest way to add height is by wearing heels. The heels don't have to be extremely high; always pick a height that is comfortable for you. If you don't want to wear stilettos, then pick shoes with heels that aren't too chunky. You should also remember to avoid wearing shoes or sandals that have ankle straps. Ankle straps can thicken the leg and make you appear short. Shoes with open or pointed toes, whether they are heels or flats, can give the illusion of height.
---
7

Bags and Accessories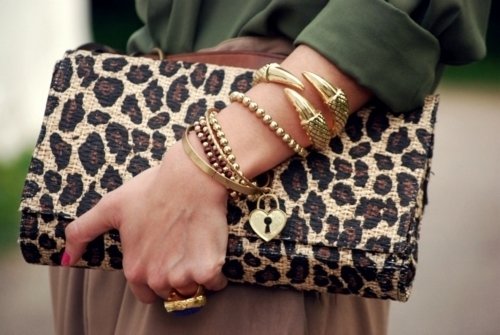 Image source: data.whicdn.com
You should know where to wear your belt if you want to create the illusion of height. Instead of wearing a belt on the waist, wear it just under your bust line or on your lower hips. Also, make sure that the belt is slim and that the color matches your outfit. For bags, try not to use oversized ones because they overwhelm your small frame. Instead, go for small to medium purses that will be more in proportion to your size. The same rule goes for jewelry: avoid oversized items.
Don't let your height and natural features stop you from looking fabulous and stylish. Just keep these tips in mind and you will be well on your way to looking your best. Do you have any other fashion tips for petite women? I want to hear about them in the comments section.
Top Photo Credit: *elisem
More
Comments
Popular
Recent