If you're feeling "frumpy" and needing a little help getting a put-together look, this article is for you. At one time or another, all of us go through a "frumpy" stage where we just can't seem to feel pretty in anything we wear. But with a few small changes and additions to our wardrobe, we can look put-together in no time! These 7 tips on looking more put together will give you a boost in that direction!
---
1

Accessorize!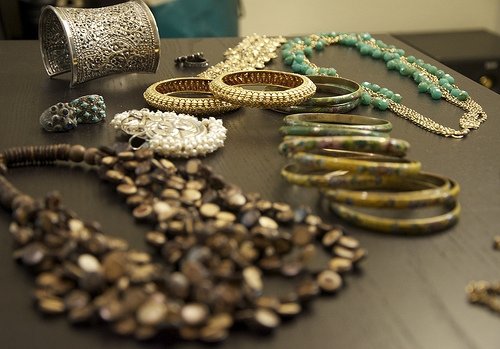 Photo Credit: TaneshaAwasthi
Accessorizing with necklaces, earring and scarfs just puts the finishing touches on an outfit, and they don't cost that much either. My store of choice for inexpensive, in-style jewelry and other accessories is Catos, but you can find beautiful pieces just about anywhere. Get some simple pieces to add to more interesting clothing and big, clunky jewelry to add to your more plain outfits. By doing this, you can finish any outfit you have! Audrey Hepburn took any outfit, no matter how plain, and made it her own with accessories. That's what you've got to do - accessorize to bring out the "you" in your clothes.
---
2

Makeup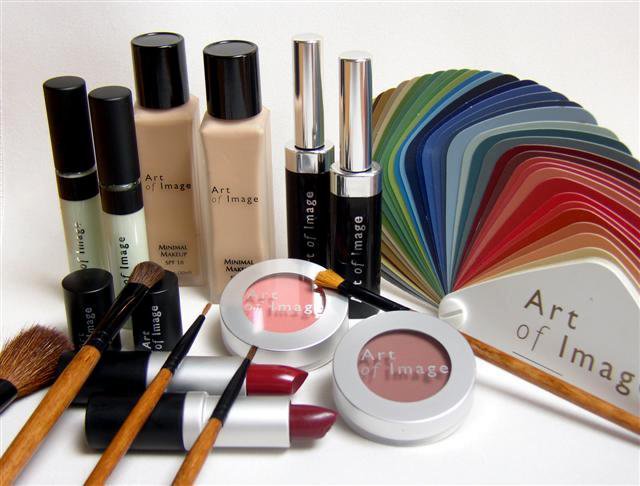 Photo Credit: 10398.08jn.thinkquest.nl
Even if you're not one for a whole lot of makeup, simply adding some color to your eyes or lips will be enough to give the effect of makeup and put your look together. Choose a red for your lips if you're wearing an outfit of black and white, or add a pop of color to your eyes to bring out some highlights in your clothes. You're going to love the finished product!
---
3

Step into the Shoe Craze!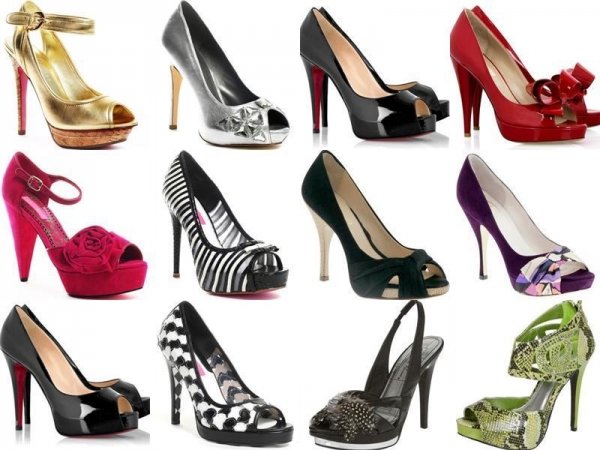 Photo Credit: fanpop.com
Girl, forget your boring flat black shoes that look like something your grandmother would like! We have so many wonderful choices in the shoe department! For a casual look, I love to add wedges as my shoe choice, but the ballerina flats are another option. For dressy outfits, don't be afraid to step into heels! The trend these days is to wear a pop of color on your feet to add a bit of personality to your outfit. I love wearing a black dress with bright red heels! The possibilities are splendid, so go shoe shopping!
---
4

Hair Says a Lot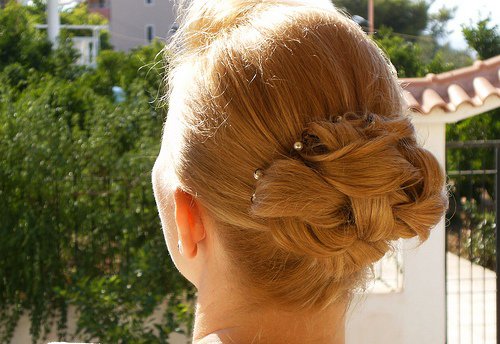 Photo Credit: Cristina Engel
There are women remembered for their hair - Farrah Fawcett, Jennifer Aniston, Cher and Marilyn Monroe, to name a few. What you do with your hair says a lot about you and is enough to carry the power to make or break your overall look. If you want to look put together, choose a hairstyle complimentary to you chosen look. Don't wear a messy ponytail with your business outfit. For your professional dress choices, choose a bun or chignon, or pull your sides up if you prefer some hair on your neck. For a more casual look, dress up a ponytail or braid, or even add a scarf or headband to the look. Don't ever go out in public without at least brushing your hair and managing a part at the very least. Look like you've got the hair to make the outfit.
---
5

Buy Your Clothes Using "Capsule" Thinking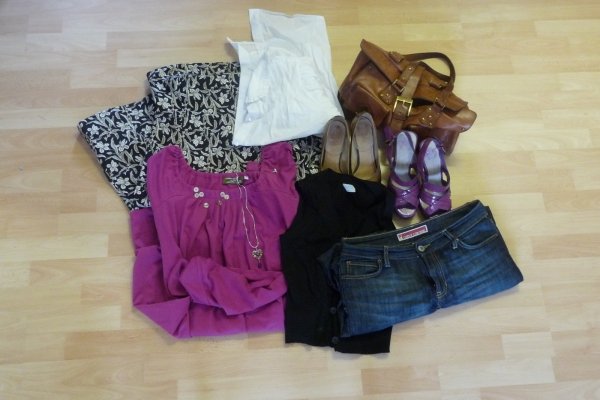 Photo Credit: workthatwardrobe.blogspot.com
You'd be amazed at how many different outfits you can get out of just buying one skirt, one pair of slacks, one blouse, one vest and one blazer and one dress! The trick is having lots of accessories to mix things up! In buying "capsule" you can have tons of "new" outfit choices by simply mixing and matching. So, go out and buy yourself one of each of these items listed in several different color palettes, and you'll be set!
---
6

Make Sure Stuff Fits

Photo Credit: blog.vecci.org.au

Nothing can make you look more frumpy than having clothes that fit too small or too big. Watch a few episodes of "What Not To Wear" and pay attention to the dressing and fitting tips given by our favorite Stacey London! You'll learn real quick how to properly try things on! Once you've got the right fit, you're already well on your way to looking more put together and much more classy.
---
7

Check out Polyvore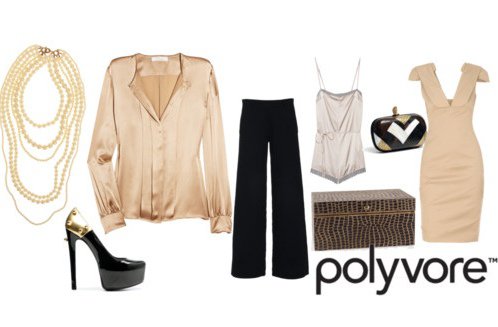 Photo Credit: Lux*
Polyvore.com is a site that will be your right-hand friend when it comes to putting clothing and accessories together to look trendy! You can get ideas from other people and actually create your own, too! You'll have so much fun, and get to practice putting things together for the perfect look at the same time!
Looking put together is very important to the image you display to others. It says you're someone who knows how to dress and how to be yourself at the same time. Using these 7 tips on looking more put together and your own personality, you're sure to be the shining light next time you go out! Got a tip of your own for a more put together look? Please, share with all of us!
Top Photo Credit: Aquilant
More
Comments
Popular
Recent