Shopping for the perfect outfit can be frustrating, no matter what size you are. As women, we all struggle to find clothes that fit and flatter. If you need some new clothes to spice up your summer wardrobe, don't give up before you get started in your search. Just use these 7 tips to find the most flattering clothes for your body type.
---
1

Don't Shop Alone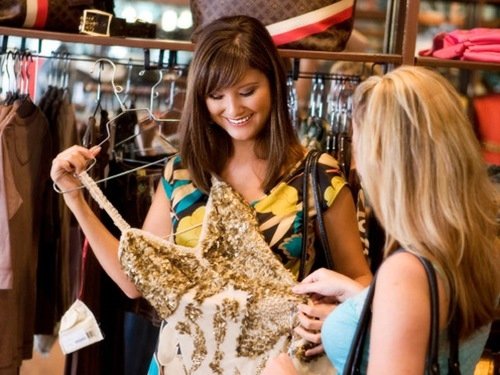 Image source: hotelsfeel.com
When you plan your shopping adventure, make sure you enlist a friend to come along for the ride. Pick a friend who you trust to tell you the truth, even if it's not what you want to hear. Then when you are trying on new styles, you can get an honest opinion on how things really look.
---
2

Browse Fashion Magazines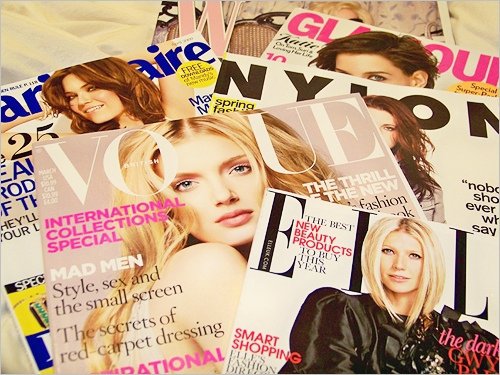 Image source: data.whicdn.com
Before you hit the mall, spend some time browsing fashion magazines. You can find lots of info on the hottest trends online too. Know what is in style before you are under the influence of a sales woman who lives on commission. Make sure you notice what trends looks good on certain body types. If you are plus sized, look for fashion models with similar size and shape.
3

Ask a Professional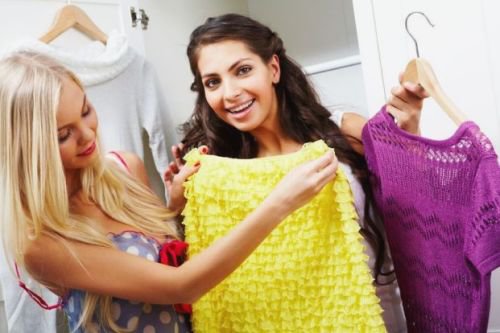 Image source: vigoda.ru
If you can't figure out what looks good on your body or if your frame is just hard to fit, it might help to call in a professional. Hire a stylist to come along on your shopping tip. They can help you understand the various cuts and lines in clothes so you are more likely to find the right items on the rack. This can save you hours of anguish in the dressing rooms. For women who are petite, short-waisted, or plus sized, a stylist can be a life saver!
---
4

Find a Good Seamstress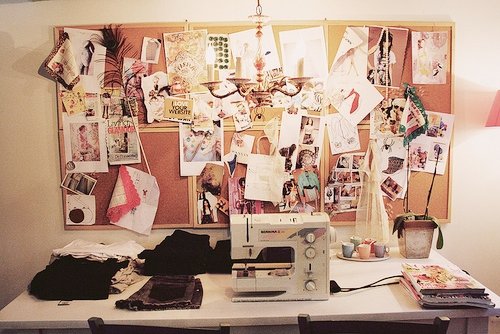 Image source: data.whicdn.com
Take some time to talk to a seamstress about alterations that could make your wardrobe fit better. By understanding the changes that can be made, you will be able to judge what clothing items are a good investment. With a few adjustments, you can make your favorite trends work for your body type.
---
5

Hit the Dressing Rooms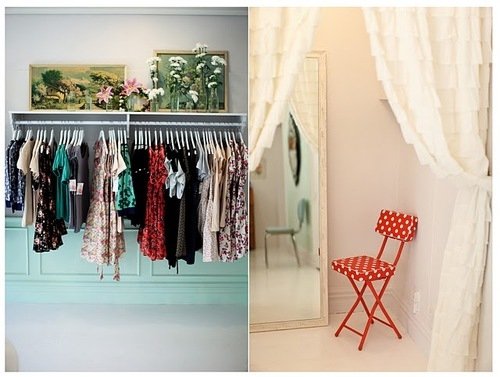 Image source: data.whicdn.com
Trying on clothes can be a hassle and it has probably led to tears at least once in your lifetime. Still, it's a necessary part of shopping if you want clothes that fit right. Take a deep breath and start trying on the items you like. If nothing fits, don't give up! Go back and grab different sizes. Don't be afraid to try on something that isn't your typical style. You might be surprised at what looks great on you. This is where your friend will come in handy!
---
6

Play up Your Best Features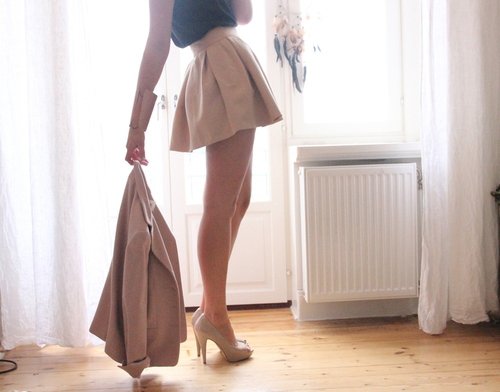 Image source: data.whicdn.com
What is your best feature? If you have great shoulders, accent them with a halter top, strapless dress, or a sleeveless tank. If you have long legs, play them up with a short skirt. If you can't find a part of your body to show off, play up your beautiful eyes or amazing smile.
---
7

Hide Your Problem Areas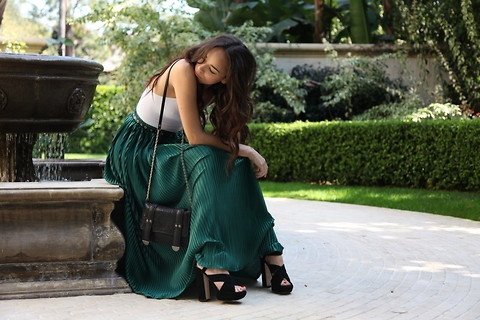 Image source: data.whicdn.com
Whether you are a size 2 or a size 32, you probably have at least one problem area that drives you crazy. Get creative to hide these areas of your body that cause insecurity. If you have a chubby midsection, hide it with empire cut tops and flowing maxi dresses, which are hot this summer. If you don't like your arms, choose some pretty cardigans to cover them up. If you have cellulite and hate your thighs, go for Capri's instead of shorts and no one will ever know.
Use these 7 tips to find the most flattering clothes for your body type. You can strut your stuff in confident summer style when you find the right clothes. Don't settle for the first thing you see and don't just grab a few items off the rack. Take some time to try things on and then invest in alterations if needed. The extra time and money will be worth it when you feel and look beautiful. What do you look for when you go shopping? How do you flatter your body type?
More
---
Comments
Popular
Recent