After twelve years of marriage, country music's super star couple, Faith Hill and Tim McGraw keep each other hot on stage and still play mom and dad as they take care of their three daughters.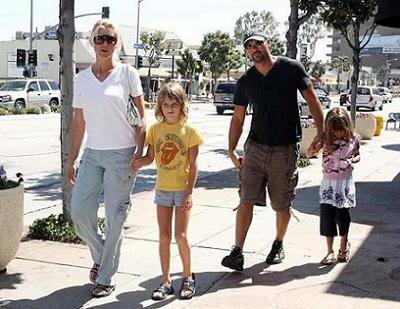 Hill and McGraw have taken their daughters, Gracie, Maggie, and Audrey, on tour with them. They try to teach them the importance of responsibility, but at times it can be difficult because McGraw doesn't always lead by example.
If you don't pick up your clothes, they're not going to pick up their clothes either," Hill said.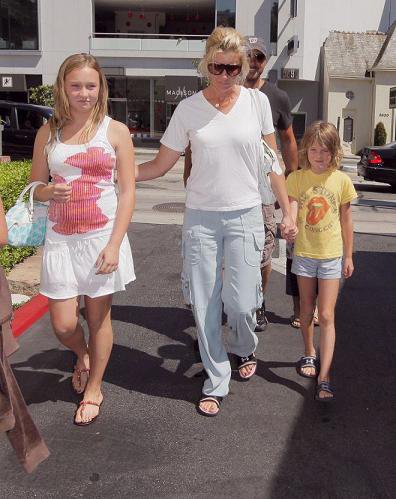 Hill keeps her husband and children grounded; McGraw admits that she keeps him focused even when he is having a guy's night out,
She's the boss, that's for sure. And that's the way I like it," McGraw said.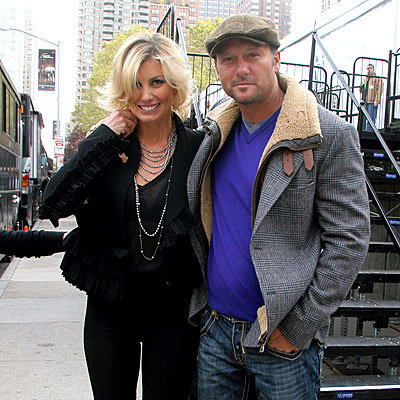 McGraw, who was** raised** by his mother and stepfather, was eleven years old when his mother finally told him that baseball legend Tug McGraw was his dad. He keeps the lessons learned from his torn father-son relationship in his mind when he thinks about his own children,
That non-relationship instilled in me that I wanted to be a good father," said McGraw.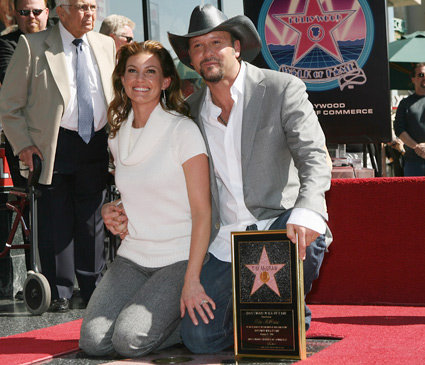 McGraw was young when he found his love for music as he traveled around with his trucker stepfather listening to country songs on the radio that he sang along to. He continued his passion singing in church and participating in school plays. And despite his dad Tug's disapproval, McGraw later dropped out of college to truly pursue his musical dreams.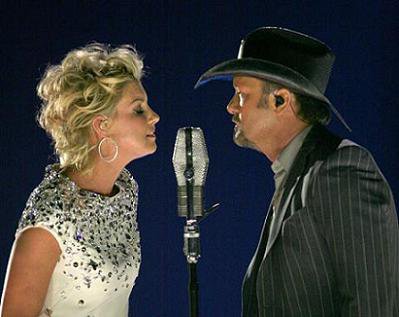 Hill also spent a short time in college as she wanted to follow her musical dreams as well. She moved to Nashville where she found work at a music publishing company packaging fan merchandise for Reba McEntire, who she dearly admired. In 1988, Hill married the man who gave her the now famous last name, but would divorce him six years later.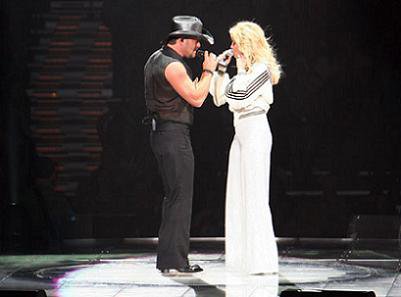 When Hill met McGraw they were singing in the "Spontaneous Combustion" tour in 1996. They quickly fell in love and married later that year. Ten years after their first tour together, the sexy yet sophisticated couple hit the stage once again giving us great music along with the formula for a great relationship.
Also read other celebrity couple love stories John Travolta and Kelly Preston, Arnold and Maria, and Tom Hanks and Rita Wilson.
Sources: People.com, Biography.com , People.com, Biography.com, People.com
Photo Credit: People.com, TheInsider.com, CMT.com, People.com, CMT.com, TheInsider.com, CMT.com