Although Kelly Preston's first marriage was short lived, she found** true love and devotion** from husband John Travolta. The two actors first met while filming a movie together, and while Travolta was impressed by her, she was still married at the time.
Preston divorced her first husband in 1988 and became involved with actor Charlie Sheen who proposed to her, however the engagement was called off shortly after.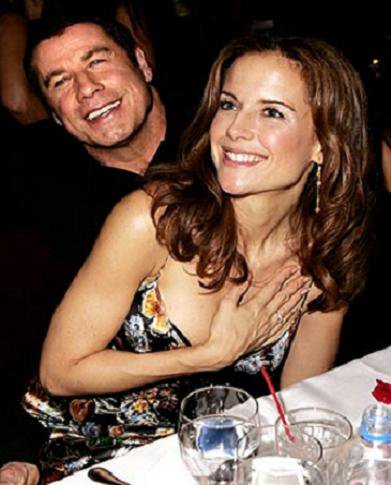 It would'nt be until 1990 that she would **see Travolta again **while they were both filming separate movies in Vancouver, Canada. Within six months he proposed with a 7.5 carat yellow diamond ring and they later tied the knot in 1991.
He always said he waited for me," Preston said.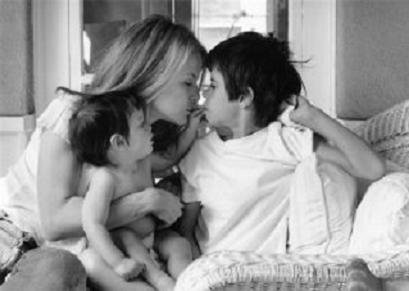 Being from a large family of six children Travolta has said in recent years that maybe he and Preston could expand their own family to make it just as big. As of today the couple has two children, a son Jett born in 1992, and a daughter Ella Bleu born in 2000.
I really like having kids. I enjoy their energy and it keeps everything wonderful and hopeful," Travolta said
The Hollywood couple both began their acting careers at a young age. Preston was around the age of 16 when she starred in TV commercials and was just 21 years old when she co-starred with Charles Bronson in her first movie, "10 to Midnight".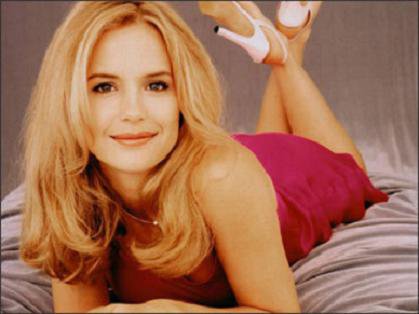 Travolta was 18 years old when he began acting in an off-Broadway production of "Rain".
And three years later he found himself on television starring in "Welcome Back Kotter" and really began to make a name for himself.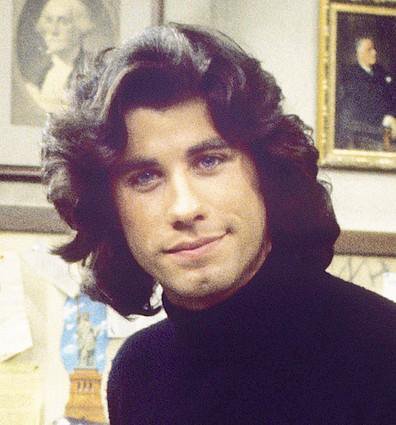 Preston and Travolta both love acting and are beginning to share that love and experience with their children. Next summer the box office will introduce their daughter in the family movie "Old Dogs", in which they will costar along side of her with actor Robin Williams.
I'm so excited about my little Ella Blue making her debut as an actress. I think this is the right thing for Ella, and Kelly thought it was smart, too.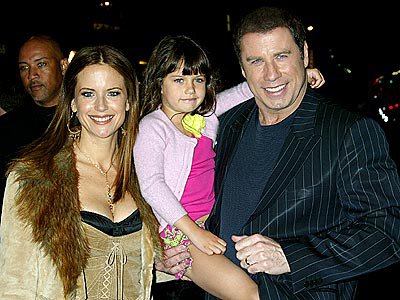 The Travolta-Preston family rank high on the devoted celebrity couples list and do so by staying true to each other as they continue to impress us all.
Also read other celebrity couple love stories Arnold and Mariaand Tom Hanks and Rita Wilson...
Sources: Biography.com, People.com, Movies.Yahoo.com, People.com, Parade.com
Photo Credit: Variety.com, People.com, latimes.com, People.com, adweek.blogs.com, celebrityparents.com