The 20 Songs That Would Be on the Soundtrack to My Life ...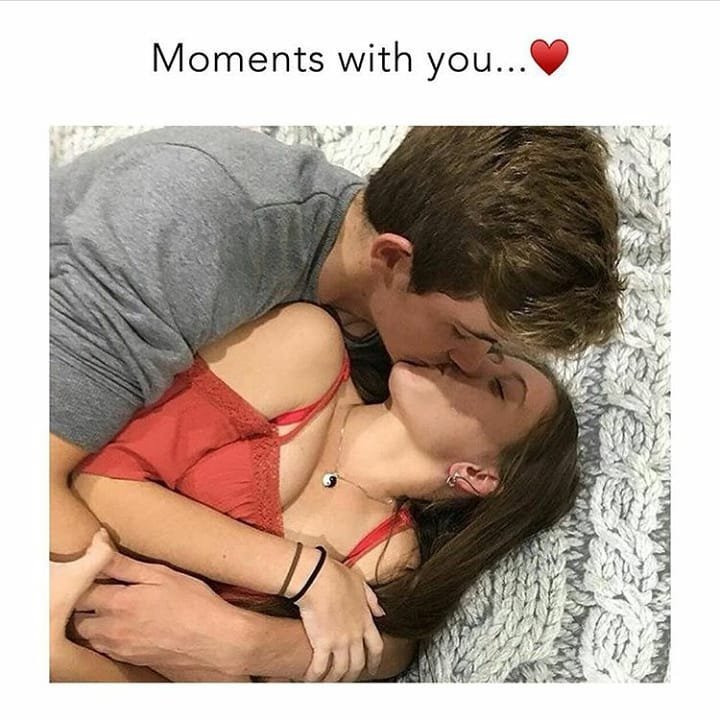 Have you ever walked down the street to a song in your head? What about having a song you'd be willing to perform in public by way of a choreographed dance number? I'm the type of person that thinks about things like that. One of my friends came up with this idea a year ago and I'm here to share it with you. If my life were way more dramatic than it really is these are the 20 songs, from theatrical trailer to final credits that'd be on the sound track to my life.
Photo Credit: ArtFromM(elia)
I'm not going to teach your boyfriend how to dance with you – black kids
this is one of the rare times I'm going to tell you to disregard the lyrics and listen just to the music. Expect maybe that line "you are the girl I've been dreaming of" – I like that line. I'd use this song in the trailer specifically for the beat. It's fun and catchy and not too fluffy, that underlying bass is fun but the singer's voice has a certain sound to it that doesn't guarantee a light romance comedy.
** taxi cab – vampire weekend**
Photo Credit: Joep R.
Can't you just see the opening credits rolling over the screen as the camera pans over my city or workplace or hangout. In typical fashion I can totally see this song playing as you get to know my surrounds a bit better before I'm introduced as the lead character.
3.

Instrumental to Be Used as Background Music
Photo Credit: cnmark
wildcat - ratatat
An interesting choice for background music, I'm sure but wildcat by ratatat tells you that I'm a little bit odd. Even my background music is a bit more bold than normal. It refused to blend in kind of like me.
** heart skipped a beat – the xx**
Photo Credit: `Tender Portraits
my favorite thing about this song is the way Oliver and Romy go back and forth with the lyrics. The relationship is done in the eyes of one party while the other is trying to save it, either way, both hearts skip a beat whenever they see the other one. I'm not even going to get into the personal story behind this one, just know that it's a perfect selection.
** pink motorcycle helmet – thunderbirds are now**
Photo Credit: Ben McLeod
If I ever robbed a bank and a high speed chase between the police and my crew broke out, I imagine this would be the song we'd be running to. We'd best the police of course, but still, this track would prove an interesting overlay to that getaway don't you think?
** be good rac remix – Tokyo police club**
Photo Credit: homardpayette
The first time I heard this song I immediately thought "I want to do a huge dance number to this" – I kid you not. There is dancing and singing on top of cars and jumping up and down, clapping and twirling around with brooms or something like that. I like to think that this is the scene where the guy of my dreams realizes that my quirkiness is exactly what he needs in his life. It's the turning point in the film.
** a light on a hill – margot & the nuclear so and so's**
Photo Credit: *m5
Even if you take out Richard Edwards' singing the music alone is enough to make me all sad and weepy. The voice full of agony helps though. I think it's a good song about loss and sadness.
8.

Reunion/celebration/party
** little secrets- Passion Pit**
Photo Credit: amy mortimer*
This is what's playing when the door to my home opens and the camera follows in and you see it's a party. The camera pans around the place like one long tracking shot and comes across happy people and great food going all throughout the place until it finally stops at me and another character on the dance floor. Yeah. I like that.
** Kettering – the antlers**
Photo Credit: lowcountryboil
If my life were a film a death scene would have to be done dramatically. Not my death scene of course but perhaps someone I knew but wasn't close to, or maybe a bad or mean character that managed to redeem themselves before their grand finale. Think Regina George in Mean Girls, but slightly more serious.
10.

Tarantino Style Ironically Happy Song for a Violent Scene
** Fools - the Dodos**
Photo Credit: Goodnight Sweet October
I'm not very much into violence but I love all of Quentin Tarantino's films. My favorite parts are always the bloodiest ones. I think this has something to do with the mind trick he plays on us where he plays an upbeat tune to a horrific scene. Violence isn't really present in my life, but hey I'll run with this idea. It's the chorus of singing that makes this one work.
11.

Montage Flashback Scene
** kiss your genre goodbye – select start**
Photo Credit: blythe_d
I actually know these guys and have had some pretty fun times at their shows. It's always an adventure when I see them. I've never attended one of their Michigan shows where something didn't go wrong or end up weird but everything single time I always have fun. So when I hear this song I immediately have a montage of memories.
** hysteria – muse**
Photo Credit: CrzysChick
I can't think of a single instance in real life in which I'd need a grand entrance song, but in the cinematic version of my life I'm so cool that I need one all of the time. I don't think I need the whole song, just the opening chords. I can't imagine it'd be as serious the grand entrance for the Crazy 88s in Kill Bill, but it can't hurt to have a cool one right?
13.

Slow-mo/bad Ass Posse/ Fight Scene
** shove it trouble Andrew remix – santigold**
Photo Credit: jezblog on Flickr
There is a massive confrontation Montague and Capulet style and this is totally the song that's playing. The extra bass and melodies in the Trouble Andrew remix make this song a bit more hardcore. Plus the lyrics "we think you're a joke, shove your hope where it don't shine" can you get anymore BA than that?
** little boots – stuck on repeat**
Photo Credit: mags.-
I've seen movies where the creepiest, scariest thing happens and it isn't obvious. It's not something that jumps out and grabs you, but those scenes when one of the characters does something irrevocable that then changes everything for everyone else and doesn't even realize it. That's how this song makes me feel.
** courtship dating - crystal castles**
Photo Credit: Brian O'Mahony
I could dance for hours to this song just over and over again. I don't know what would really happen at the club or bar…maybe this is just one of those filler scenes where the cute guy I met back at that random dance scene finally connect or it'd be the scene where I just dance all of my problems away.
16.

Song Performed by Characters
** good ol' fashion nightmare – matt & kim**
Photo Credit: Gueоrgui
I don't know how relevant the lyrics are, but it's true that every now and then life feels like a good ol' fashion nightmare. Everything goes wrong and it's a nightmare you can't seem to wake up from. The best thing about this tune is how fun it sounds despite the lyrics.
** Walking on a dream – empire of the sun**
Photo Credit: Mukumbura
I've never liked Christmas music. It weasels its way into your head and you're singing it for days. I avoid it at all costs. That doesn't mean I don't like festive music, or have my own interpretation of what that means. I think this is a great festive song. Similar to the party scene, I can see a lot of happy people with this song as the background.
** pretty little angel - moonbootica**
Photo Credit: FotoRita [Allstar maniac]
The difference between this scene and the love scene (as it was explained to me) was that you can do a strip tease to this one. Not that I'd ever do a strip tease in real life, my film will easily qualify as PG-13, but I decided to prepare a track anyway. Pretty Little Angel is sexy and only hints at being kind of dirty. And it's slow enough for a striptease.
19.

Traveling/Road Trip Scene
** Ready, Able – Grizzly Bear**
Photo Credit: iStill...
It's the second part of this song that makes me think of sitting in the passenger seat of a car, drifting off in to the wonderlands in my head. I can't tell what instrument that is, but you'll know the part when you hear it. I'm content, comfortable and happy as that dream guy from the random dance scene and I drive off to some new place to begin another adventure.
** let go - jj**
Photo Credit: MalinLongva | AdelaideDaae
certain songs are perfect for reading white words on a black screen. I can name ten different times I waited for all of the credits to roll just to get to the part where they gave the name of the song playing those same credits (not too confusing huh?) I think this is a good one for me. The title says it all.
I embellished a little but you're allowed to do that. It's called artistic vision. I can't guarantee Oscar nominations but I'd like to think my story would be interesting. After all, it's the musical score and soundtrack that always seal the deal for me at least. What about you? What songs would be on the soundtrack to your life?
Top Photo Credit: TJ Scott
{{#comments_count}} Show Commnents ({{comments_count}}) {{/comments_count}}