I just love christmas music! That's one of the number one things I do to get into the holiday spirit. Listening to christmas carols really gets me in the mood! Along the years I've come across a few that I especially love and can listen to over and over. Here are 9 of my favorite christmas carols!
---
1

Jingle Bells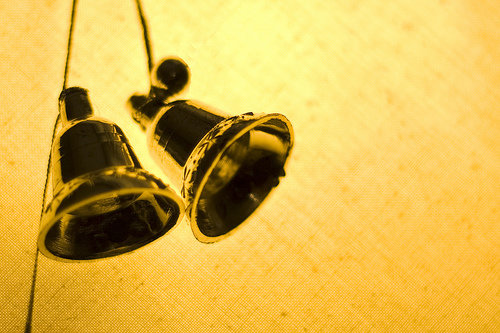 Photo Credit: --- KORGAN ---
This song was most likely the very first christmas song I ever learned! Just ask the youngest child you know that can talk to sing along and they will probably know the words! Jingle Bells is a very popular christmas tune. I like the twist on it in Jingle Bell Rock! Talkin' a bout a swingin' christmas!
---
2

Santa Claus is Coming to Town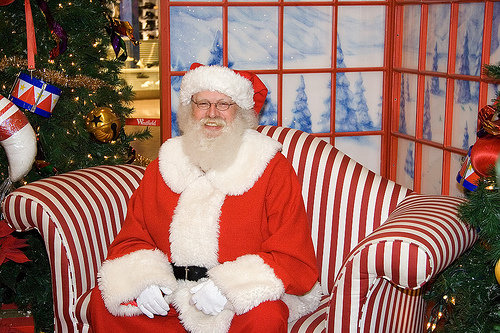 Photo Credit: Mike Cohn
What kid has never heard this song? I think we all learn it at a very young age! No body want's to be on that bad list that he's making and checking twice. This song always puts me in a merry christmas mood!
3

Frosty the Snowman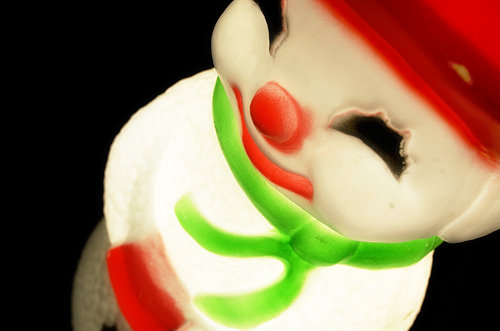 Photo Credit: CarbonNYC
Frosty The Snowman is such a classic song! Just like I love the cartoon, I love the song. I even love to decorate my home in snowmen. They are a classic sign of winter and so cute you can't help but adore them!
---
4

Auld Lang Syne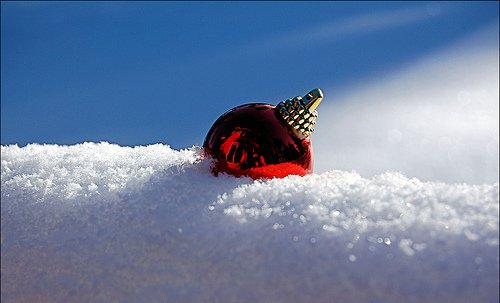 Photo Credit: *janh*
OK, so maybe it's more of a new years eve song than a christmas song, but regardless of what tradition demands, anytime I hear this song, it puts me in a holiday spirit! Perhaps it's because of the well-beloved movie It's A Wonderful Life. They play this song at the end of the film and it always feels like christmas to me.
---
5

Joy to the World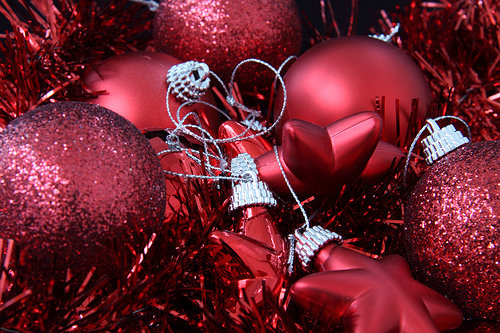 Photo Credit: alisonbowden14
I think we can all stand a reminder for the real reason for the season every now and then. We get so caught up in presents and parties and pageants that we forget WHY we celebrate this joyous season! The birth of The Saviour of course! I love the happy feeling this song spreads!
---
6

Silent Night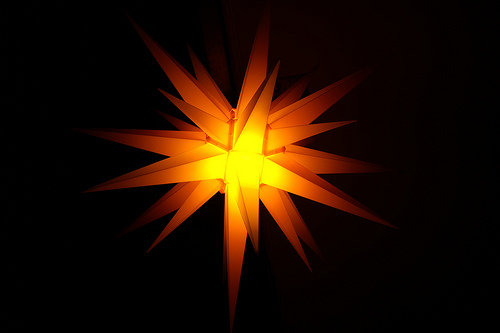 Photo Credit: pinguin1961
While christmas is a happy, bustling, joyous season, it can also have its quite, peaceful moments. That's what I love about this carol. It reminds me to stop and take those moments in and enjoy them to the fullest. They are certainly few and far between!
---
7

It Came upon a Midnight Clear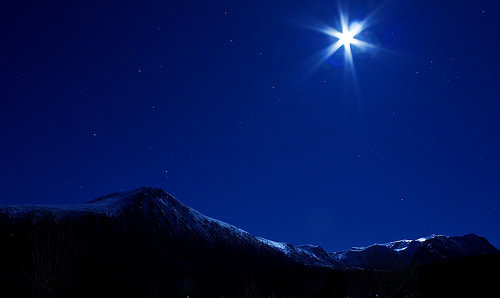 Photo Credit: Lisa-Mari
Another song that gives me a peaceful feeling, but in a different way. I love the melody of this age-old carol! It's gorgeous, especially when played on the piano. Every time i hear this song i almost feel as if i could close my eyes and be standing there in the field where the shepherds stood the night they received the joyous news of Christ's' birth!
---
8

Deck the Halls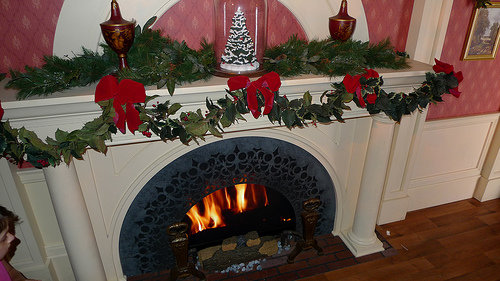 Photo Credit: camknows
Spread some holiday cheer! This song definitely does! You can; deny that you don't love singing all those fa-la-la-la-la-la-la-la-la's! This song reminds me of the old-fashioned christmas carolers that use to walk from house to house wearing fur muffs and carrying little lanterns. I've always wanted to do that myself!
---
9

All I Want for Christmas is You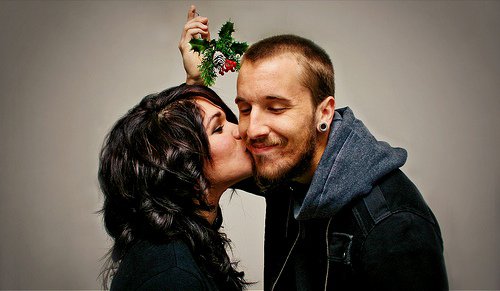 Photo Credit: ImaJedi.
If you have your sweetheart to spend this holiday season with, you should feel truly blessed! My fiancé's brother was recently deployed and he will be spending christmas apart from his sweet wife. I'm proud of them for making the sacrifice, but it makes me feel that much more grateful for my sweetie and some mistletoe!
These are just a few of the many carols I pull out year after year and sing along to as I put up my tree and prepare for the holidays! What about you? Do you love any of these songs? Do you have some others that you just couldn't celebrate Christmas without?
Top Photo Credit: Marcel030NL
More
---
Comments
Popular
Recent