Simply put, I love soundtracks that are full of awesome sauce. Give me a great soundtrack, and it won't leave my CD player for a month, at least. There are a lot of them out there, more than you might think. However, this is my top 10 list of soundtracks that are full of awesome sauce.
---
1

Forrest Gump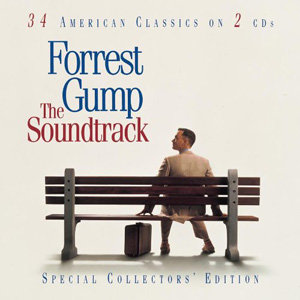 I am a huge fan of older music, so there's not a better movie soundtrack to love. "Blowin' in the Wind," "Fortunate Son," "Sloop John B," "California Dreamin'," "Mrs. Robinson," "Turn! Turn! Turn! (To Everything There Is a Season)," and scads of others. This entire soundtrack is phenomenal, just like the movie.
2

The Royal Tenenbaums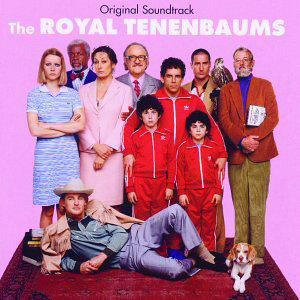 Not only is this an amazing movie, but the soundtrack is just to die for. Mark Mothersbaugh plays a huge part of the instrumentals, but then there's Paul Simon jamming out "Me and Julio Down by the Schoolyard," there's John Lennon, the Clash, and my favorite, moving, touching, horribly depressing song, "Needle in the Hay" by dearly departed, hugely beloved Elliott Smith, which is probably the most appropriate song playing during the most appropriate scene ever.
---
3

Batman Forever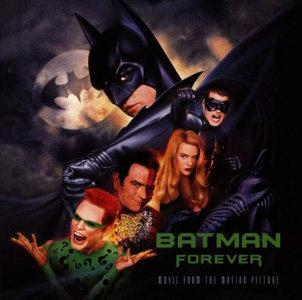 I know this movie gets a lot of flack, but I loved it, because at the time, I thought Val Kilmer was hot. I was still in my Val-as-Doc-Holliday obsession phase, what can I say? Plus I'm sorry, Tommy Lee Jones and Jim Carrey were awesome. Know what else was awesome? The soundtrack. P J Harvey, Massive Attack, U2, and Seal's "Kiss from a Rose," you can't beat that – until you add in The Clash and The Flaming Lips and The Offspring before they faded away into obscurity.
---
4

Trainspotting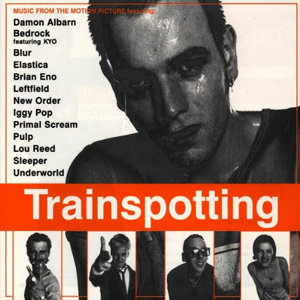 Trainspotting is a member of that special club of movies with soundtracks full of awesome sauce. It actually has two volumes, though I've only highlighted the first one here. Both are awesome though. I mean, Iggy Pop, Brian Eno, "Born Slippery," "Our Lips Are Sealed" – it all makes me a very happy girl.
---
5

Hannibal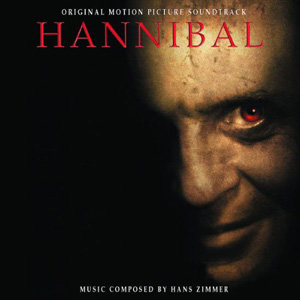 Oh man. This is probably my favorite soundtrack of all time, mainly thanks to the inclusion of Hannibal Lecter himself on so many of the tracks. The movie, while a visual stunner, is not nearly as good as the book, but the scenes are gorgeous, and the soundtrack perfectly matches the mood. My favorite tracks include "Dear Clarice," "Avarice," "The Burning Heart," "Vide Cor Meum," and especially, "Let My Home Be My Gallows."
6

Amadeus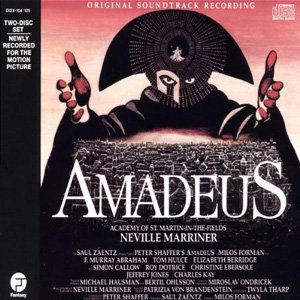 Amadeus is also a member of that special breed of movies with soundtracks that are full of awesome sauce. Of course, this soundtrack is unique, because the songs on it are mainly courtesy of master Mozart himself. The movie actually introduced me to Mozart as a young girl, and I promptly fell in love – of course, I fell for Tom Hulce as well. I'm a strange girl.
---
7

O Brother, Where Art Thou?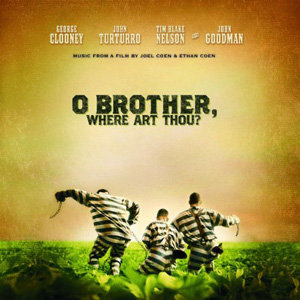 This movie makes me ridiculously happy, as does the soundtrack. I mean, I love every single song on this thing – but of course I have my favorites. "Po Lazarus," "Didn't Leave Nobody but the Baby," and naturally, "I Am a Man of Constant Sorrow." I could listen to that (and watch George Clooney's facial expressions as he "sings" it) all day long, no question.
---
8

Empire Records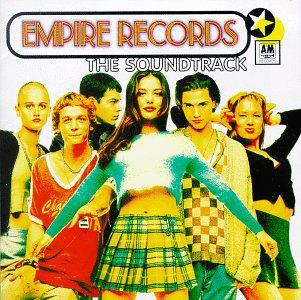 Both the movie and the soundtrack defined my early teenage years. I was 13 when this came out, and remember listening to the CD for hours. Truthfully, there are times I still do. So many of the bands represented were part of the soundtrack of my own youth. Ah, nostalgia! The Gin Blossoms doing "'Til I Hear It from You," Coyote Shivers rocking the inappropriate version of "Sugar High," oh love. Love, love, love. Hearts also go out to "Ready, Steady, Go," "Here It Comes Again," "Liar," and "A Girl Like You." In other words, basically the whole soundtrack gets my props.
---
9

Velvet Goldmine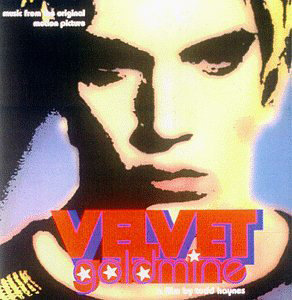 Again, love the movie as well. I mean, I am still obsessed with this film, all the way out the box. And the soundtrack is just the most marvelous thing ever. It deserves its own special distinction; movies like this have soundtracks that are full of awesome sauce and cherries or something. Placebo, that's all I have to say. Placebo, Cockney Rebel, Venus in Furs, Brian Eno again – I'm still in love, I can't even go there.
---
10

Romeo + Juliet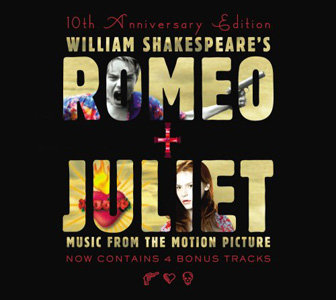 This is another movie that I loved, which just happens to have the most awesome soundtrack ever. Actually, it has two volumes, and I love both of them, but the first one is my favorite. Mundy's "To You I Bestow," Garbage's "#1 Crush," Everclear's "Local God," Des'ree's "Kissing You," and you can't forget "Lovefool" by the Cardigans, either.
Ah, that brings back memories. I think I'm going to have to go listen to all of these tracks now – some of them more than others, granted. But enough about my favorite soundtracks that are full of awesome sauce. What are your favorites?
---
Comments
Popular
Related
Recent