Music festivals are one of the best things about summer. During my favorite months of the year there is no shortage of outdoor entertainment. Whether you're in the bright sun of Australia or the overcast skies of Seattle, there are outdoor music festivals to be enjoyed. But who wants to lug a ton of stuff with them? You can leave all the extras behind. I've compiled 10 essentials for enjoying a music festival...
---
1

Water Bottle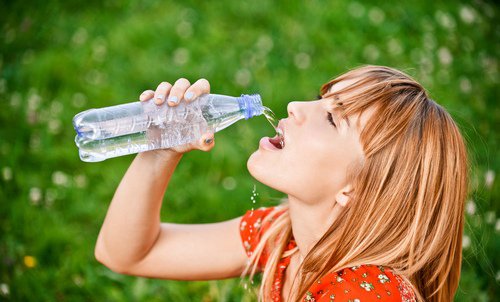 Photo Credit: Eduard Titov
If they'll let you get away with this make sure this is at the top of your to bring list. Freeze it the night before so it stays colder much longer. You'll love the fact that you don't have to pay something ridiculous for a bottle of warm water later...
---
2

Mini Fan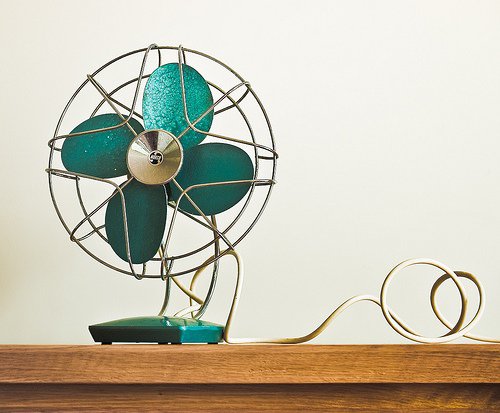 Photo Credit: Cuba Gallery
Most music festivals are in the middle of huge shade free open spaces. Even on a day with decent temperatures you'll feel hot after standing in the sun for seven hours. It has recently become über chic to carry around an Asian fan. Bring one of these to look and be cool!
---
3

Sun Block

I'll be the first to tell you that a beautiful sun kissed tan is one of the perks of outdoor music festivals. Sunburn, however, is not. Sunscreen is essential, especially if it's a multi day festival. Too much exposure to the sun will leave you hot and burned. Wear a layer of sunscreen for the extra protection.
---
4

Toilet Tissues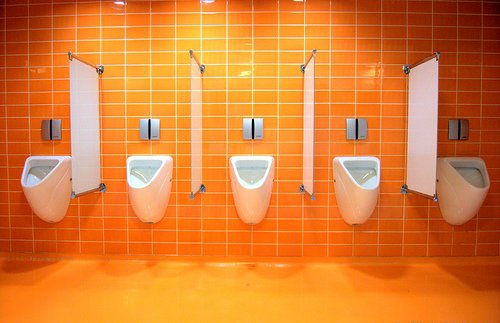 Photo Credit: JeromesPOV
My least favorite thing about outdoor public functions has to be the public port-o-johns everyone is forced to use. Bring your own tissue just in case there isn't any when you need it most... trust me!
---
5

Wet Wipes and Hand Sanitizer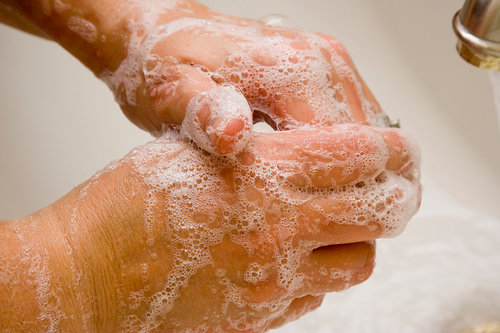 Photo Credit: Arlington County
Not only will wet wipes and hand sanitizer be helpful with number 4 but you can also use them for lots of other less gross things. For instance, you'll be glad you had them after eating that too expensive sloppy slice of pizza or after you've spilled your beer...
---
6

Ear Plugs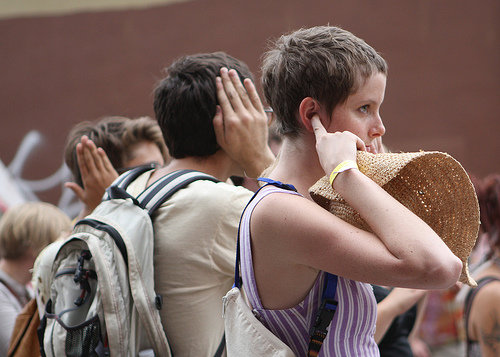 Photo Credit: Dorret
If you end up standing next to a speaker you'll definitely need these unless you want to yell everything for the next two weeks. If there is more than one stage it will cut down on the noise between them...
---
7

Shades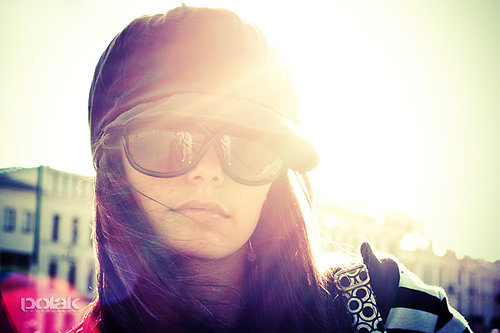 Photo Credit: goutmoment
You never realize how blinding the sun can be until you have to walk around in it all day long. Avoid that awkward hand over your face look and get bring your sunglasses. Plus you'll look really stylish!
---
8

First Aid Kit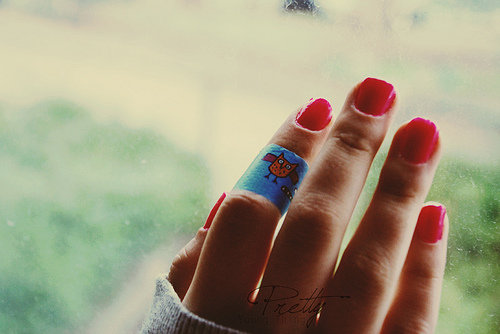 Photo Credit: `Pretty Young Thing [Paris]
Most events have emergency services on standby in case something happens. We'll leave big emergencies to the professionals. What I'm talking about are those little scrapes you get from tripping over someone else's blanket, or the blisters from wearing leather sandals for three days straight. Naturally you want a mini kit, or a mini homemade kit. Band-aids, aspirin, gauze and medical tape.
---
9

Trash Bag

I promise there is logic behind this. You want to bring a sturdy plastic trash bag, the kind you'd put in a trash bin. I don't expect you to walk around with your trash in a big black bag trailing behind you. After a rainfall you'll be happy you listened. You can cut holes in it and wear it like a poncho or you can use it to keep your butt dry by sitting on it instead of the gross wet sloppy ground. Brilliant, right?
---
10

Batteries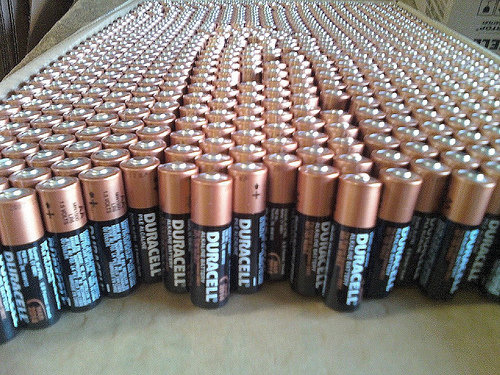 Photo Credit: classic77
The headliner you've waited for all day long finally about to take the stage, you ready your camera and…. your batteries are dead. ARGH! Bring extra ones, simple as that.
With this list you'll be prepared for anything that tries to get in your way of having fun. What items would be on your have list?
Top Photo Credit: adam.gasson
More
---
Popular
Recent