20 Dysfunctional Love Songs ...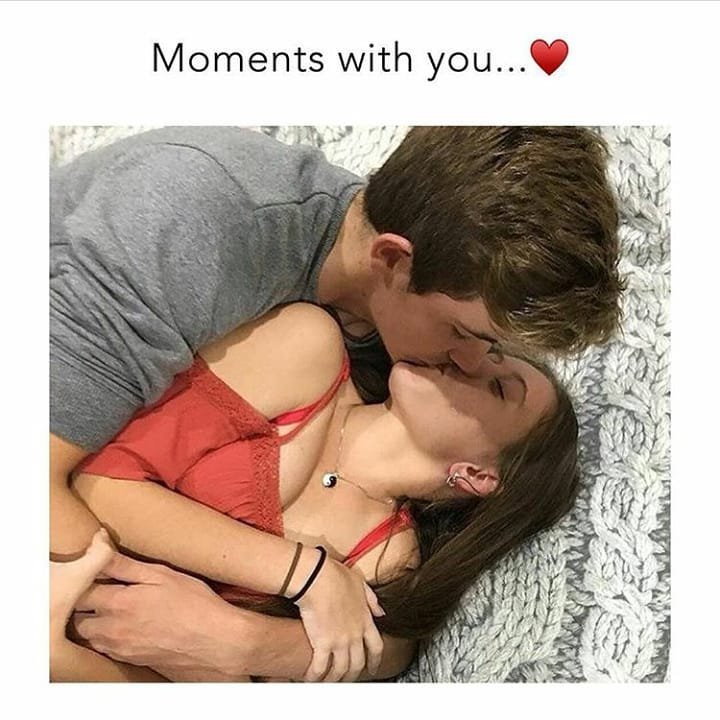 We've all done it, held on a little too long to a relationship that was ending, loved someone we knew we shouldn't, gone back to someone that we shouldn't have gone back to. But don't worry ladies, everyone does it at some point. And the following dysfunctional love songs are proof of that! So kick back relax and find your story in their songs.
1.

The Ice is Getting Thinner: Death Cab for Cutie
Photo Credit: duanemoodydotcom
"Then it saddens me to say what we both knew was true. That the ice was getting thinner under me and you."
Basically, Ben Gibbard is admitting what neither of them wanted to say, they're getting closer and closer to breaking up. Everything that they do and everyday that passes just brings them closer and closer to breaking them up instead of bringing them closer together. It's such a sad song that a lot of people are able to relate to.
2.

Save Your Scissors: Dallas Green
Photo Credit: ItsYourPhoto.com
"Just save your scissors for someone elses skin. My surface is so tough I don't think the blade will dig in."
This song is function in dysfunction. The person singing has been hurt by opening up so often that his skin has become thick and tough. And although he really likes the person he's with, he knows there is a chance that he could get hurt. So he's telling her to save her scissors and her energy hurting him because he's too tough for that.
Photo Credit: Mark Bruko / BrubeN.com
"Lie to me... lie to me...make like you love me..."
That line is so heartbreaking. She believes everything that happens in her relationship is real and true and when it ends she finds that the whole thing was a lie. That alone would be enough to put this song on the list but the sad thing is that she still loves him.
4.

Near to You: a Fine Frenzy
Photo Credit: Kyle Dean Reinford
"He's disappearing, Fading suddenly. I'm so close to being yours, won't you stay with me. Please?"
Rebounds. They always get the short end of the stick. You get all the baggage of the past relationship and then you get left behind in the dust. But this girl wants to hold onto hers even if she's not completely over her last guy.
5.

Backwards Walk: Frightened Rabbit
Photo Credit: thetripwire
"I been working on my backwards walk, there's nowhere else for me to go. Except back to you just one last time, say yes before I change my mind."
Going back to someone over and over again. I'm sure that just about every person in the world that's ever dated has done this time and again. The trouble is that things are never as good as they are the first time and the problems that made you break up don't just go away. But none of that matters when you love someone, does it?
6.

Boats and Birds: Gregory and the Hawk
Photo Credit: ArtistoftheWeek
"But you can set sail to the west if you want to. And past the horizon till I can't even see you, far from here where the beaches are wide. Just leave me your wake to remember you by."
She's so soft and sad. This song is like telling the person that you love that you love them so much that even if they use you as a means to go somewhere else, you'll still love them and want to remember them. It's touching, but sorrowful.
Photo Credit: Malu Green!
"You let me down. It's no use deceiving, neither of us wanna be alone."
Oh now this love song is less about love and more about the need to not be alone. But that doesn't change the level of pure dysfunction. Damien Rice is basically telling this woman that even though they were together before, and they both cheated, he's willing to let her back into his life because he doesn't want to be lonely anymore. Its gut wrenching lyrics set to music that's actually a little bit more upbeat.
8.

Keep Me Warm: Ida Maria
Photo Credit: kirstiecat
"Believe me I can play games cos I know all the rules, Believe me I can pretend cos I've studied the masks. But I don't wanna play any theatre for you."
This has an old jazz feel. Ida Maria has a deep and emotional voice that just draws you in. They fight and they bicker and most of the time but she still feels so deeply for the other person that she doesn't want to play games. She doesn't want to pretend to be something she's not. They may fight but she's still willing to put it all on the line for them.
9.

Beg Your Pardon: Josh Pyke
Photo Credit: dreadfuldan
"It's funny how you can miss someone, even when they're sitting next to you. So I profess that loneliness is not always by company cured."
Josh Pyke has a way of making his seemingly upbeat tunes into depressing holes of darkness, in the best way possible of course. The narrator is clearly in love with a girl that he spends a lot of time with. She leads him on and on until the guy she likes comes around and then the poor love sick guy is stuck watching the girl he loves slip through his fingers. There is something so sad about love that just isn't reciprocated.
10.

New Romantic: Laura Marling
Photo Credit: crazybobbles
"I will never love a man 'cause love and pain go hand in hand, And I can't do it, again."
Nice try Laura Marling, but we don't buy that you'll never fall in love. She's clearly in love with her friend that has a girlfriend and not the boy that she's with. It's a sad love... squared. They're all trapped in relationships that are going to end badly, and she's not even willing to admit she's in love.
Photo Credit: Pisces Syndrome
"And for you i keep my legs apart and forget about my tainted heart, and I will never ever be the first to say it."
What is more heartbreaking than a woman giving up the prospect of love because she's afraid to be the first to say it. Instead, she'll just continue sleeping with the guy and hope that one day he'll say it to her. Lykke Li presents in such a dancey way that it's hard to feel sad unless you slow down and listen to what she's saying.
12.

Foundations: Kate Nash
Photo Credit: anantnaik
"My fingertips are holding onto the cracks in our foundation. And I know that I should let go, but I can't."
This is another song that is so upbeat you almost forget that it's about not letting go even when you know you should. Kate Nash brings up public fights, wanting to not be stuck with the guy she's with forever and purposely pushing each others buttons, and yet, she can't let go of what they have. It's impossible not to enjoy the song and do a little wiggle to it. But it's still just a song about a dysfunctional relationship.
13.

Last Request: Paolo Nutini
Photo Credit: Alex Ramon
"Don't shrug your shoulders lay down beside me. Sure I can accept that we're going nowhere. But one last time let's go there, lay down beside me."
Knowing that you won't get anywhere with the person you're with because they just don't care definitely holds it's own personal brand of sting. But Paolo Nutini turns it into a slow ballad that just grips you and pulls you along to watch the story unfold. It's hard not to feel emotion when his voice is pouring it out of his body and into yours.
Photo Credit: Hanson
"One may think we're doing fine, But if I had to lay it on the line. We're losing ground with every passing day. We're not ok."
This is just like "The Ice is Getting Thinner" by Death Cab For Cutie. Both people in the relationship know that they're slowly losing each other but neither one wants to admit that to the other person. It's so hard to let go of someone you love, even when you know it's the healthiest thing for you to do.
15.

Gravity: Sara Bareilles
Photo Credit: duanemoodydotcom
"Something always brings me back to you. It never takes too long."
Gravity is exactly the right word for that pull you feel to a person that you were in love with and things ended badly. You always feel that gravity pulling you back into their orbit. Sara Bareilles fights it though. She might want to be with the person but she has no problem telling them that even if that's what she wants, it can't happen.
16.

Make This Go on Forever: Snow Patrol
Photo Credit: Katharina Felice
"We have got through so much worse than this before. What's so different this time that you can't ignore? You say it is much more than just my last mistake and we should spend some time apart for both our sakes."
There's a last straw in every relationship and you always wonder when that happens how it's possible for that to have been the cause of the end. You may be with a person for a long time and you may have been able to overcome your fair share of problems but you have to know when to say enough is enough.
17.

Lie in the Sound: Trespassers William
Photo Credit: troeth
"I love you more than I should. So much more than is good for me."
Trespassers William has a way of making you feel a blanket of an emotion of their choosing when you listen to their songs. This one in particular is the sorrow of knowing you love the person you're with more than they love you. It's never a good feeling to give all your love and get nothing back in return.
18.

Loving Ghosts: Vedera
Photo Credit: Jedd.
"You're gone, but you wont disappear, Traces of you will last forever."
This song can be taken two ways and both of the ways will break your heart. Either she's broken up with someone and the traces of them still break her heart, or she's with someone that has changed so much since she met them that they aren't the person she loves anymore. Either way, she still loves and hold onto the memories of them and it's slowly making her hurt more and more.
19.

Tell Me How: Sara Lov
Photo Credit: BRYAN SHEFFIELD
"I know we can talk about it later. And I know; nothing really to discuss. I know that I've got my little way of complicating us."
For once, the dysfunction in this relationship isn't about cheating or changing or anything outside, it's all about the girl making drama when there isn't any. She complicates things for no reason because she doesn't know how to be happy. It seems a little crazy but a lot of people can't be happy for very long without encountering a problem or two.
20.

We've Got Company: Civalias
Photo Credit: Authentik Artists / Authentik Ink
"Danger, danger, I stumbled in too deep. Constant questions wont let my mind sleep.I took you, test you, you don't know I know."
They say that all relationships are built on trust but this guy doesn't seem to have any for the girl that he's with. No matter how much he loves her, he still believes that she's being shady behind his back, even though he can't really find any proof. Suspicion is a relationship killer, this one just so happened to be very dysfunctional.
Well ladies I hope that none of you are in relationships that are as dysfunctional as any of these. But, if you are now you know that somewhere out there someone else has the same problem as you and they're singing it all out. Do any of you have stories about any dysfunctional relationships or any advice to give to someone that's in one? Let me know down below!
Top Photo Credit: Soupfender Shots
{{#comments_count}} Show Commnents ({{comments_count}}) {{/comments_count}}