Most Fashionable Fragrances for Fall ...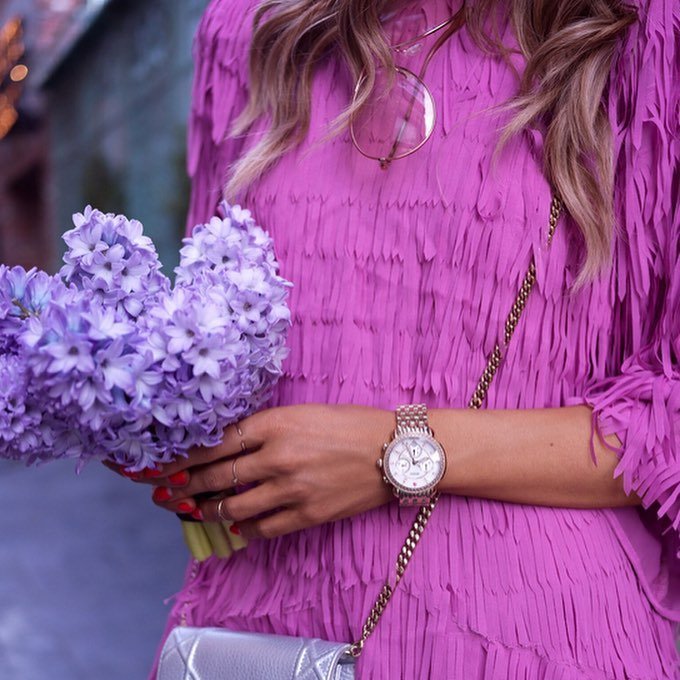 It's not enough that you are at your "best looking" during the fall season. You must also be at your "best smelling"! Fortunately, there are some fragrances or perfume products we can use for this season. Check out these most fashionable fragrances for fall and let me know which one you're likely to try!
../wp-content/uploads/2008/09/fabulous_fragrances_1.jpg
Want to feel and smell fresh and feminine? Marc Jacobs' Daisy line captures both of that plus the scent of innocence. The Daisy set has a 3.4 oz Eau de Toilette Spray, a 5.1 oz Luminous Body Lotion and a Solid Perfume Ring in a gold pouch. The fragrance has the lingering touches of strawberry, Violet Leaves, Ruby Red Grapefruit, Gardenia, Violet Petals, Jasmine Petals, Musk, Vanilla and White Woods.
Expert's opinion:
I have to say, I bought this new MJ fragrance on a whim, without having ever let its delightful scent waft up my nostrils. It was a chance, but when it comes to MJ, chances are I'll like it. And like it I did. (And do!) I describe this as a vintage floral bouquet with a touch of youthfulness. It's my new favorite, scent of the moment. I can't stop wearing it.
Kyle, Face Candy Girl with natural fixation with makeup, purces, shoes…
I must admit, anything from Marc Jacobs catches my attention. This fragrance successfully embodies what we ladies want for fall — sophistication and innocence rolled into one.
Sold for $132 over at Sephora.
../wp-content/uploads/2008/09/fabulous_fragrances_2.jpg
Expert's Opinion:
It has a subtlety which makes it quite special and soft, and it stays really close to the skin. For me it's one of those 'happy' fragrances that automatically puts me in a good mood when I'm wearing it.
Lauren Carter, a magazine junkie, editorial&beauty assistant and a real Perfume Queen
The purplish bottle itself is already an indication that this one's fit for a princess. This one is for the adventurous lady who also needs to be classy and prim and proper once in a while - just like a princess! I love the fact that this one has dark chocolate and chiffon vanilla in it!
Price starts at $42. Check out the options here.
../wp-content/uploads/2008/09/fabulous_fragrances_3.jpg
Expert's Opinion:
I love Pink Sugar's delectably sweet scent. It's an enchanting, refreshing, fun and flirty blend of vanilla and caramel. It's distinctive charismatic aroma always brings me back to those delightful memories of my childhood eating cotton candy at the fair. And how about those sugar cookies that mom used to bake… yummy!
Melissa, Beauty Diva from Florida, US
Don't let the fancy bottle and trimmings fool you. The price of this product only starts at $28 over at Sephora - a steal, actually, since the Aquolina has the wonderful smell of caramel and vanilla. The Aquolina also has notes of cotton candy, musk, wood and powder — an enchanting mix of youth and maturity, if you ask me.
../wp-content/uploads/2008/09/fabulous_fragrances_4.jpg
Expert's Opinion:
I really do like this scent. It's light and fresh, like apples and lemons with a backdrop of soft florals, similar in a way to Creed Spring Flower (and they share elements: apple-citrus on a musky-cedary base) but more sporty, musky as if crossed with Philosophy Amazing Grace.
Sali Oguri, an independent singer-songwriter, from New York.
I have written a lot about Dolce and Gabbana's perfume for fall and yes, I'll definitely reiterate — the Light Blue perfume is a great buy! Actually, I consider it a must-have. You can wear it during the day and it can pass off as an evening charmer.
Check it out over at Sephora. Sold for only $45 (0.8 oz bottle).
../wp-content/uploads/2008/09/fabulous_fragrances_5.jpg
Expert's Opinion:
Femininity for sure. When I wear this , can't nobody tell me nothing! This perfume is intense (but in a good way). It's definitely not for the timid. It doesn't yell at you but instead it calls you to it. It's such a sensual fragrance, I can't help but feel sexy in this.
Fashion's Darling, a college girl from New York City
Stella McCartney's sweet smelling product for fall is a beautiful surprise. While it focuses on femininity and sensuality, the Stella perfume basically highlights the importance of ecological balance. The ingredients of this product are the best natural raw materials available and the fact that this respects the natural life force of flora and fauna makes this a great buy.
Check it out at Sephora. You can buy yours for $45(purse spray).
../wp-content/uploads/2008/09/fabulous_fragrances_6.jpg
Expert's Opinion:
Bored with roses or mixed bouquets, Parker picked the royal indonesian pikake as the floral note at the heart of her new perfume. the notes feature purple plum, coconut water, tuberose, royal Indonesian pikake and amber creamy musks.
Monique, wife and mother, passionate about fashion and beauty, from Murrieta, US
Ah…SJP's Lovely! I cannot stop talking about this wonderful fragrance. I first spotted this a few months ago in Hongkong and I couldn't help but buy at least a small bottle just to try it out. I ended up buying another one a few days later because I fell so deeply in love with the smell!
Get the 3.4 oz bottle to really maximize! It's only $67!
../wp-content/uploads/2008/09/fabulous_fragrances_7.jpg
Expert's Opinion:
That said, if you like freesia you should definitely check this fragrance out. It's a fresh and clean freesia.Very appropriate even at a conservative office.
City Girl, from Brooklyn, NY
Benefit has always been reliable in their products. They definitely deliver! (Let those who have the Benefit Tint raise their hands!!!) The Cosmetics B Spot product is a seductive combination of lush mango, freesia, provocative peony, and steamy sandalwood. Who knew these could be put together?
Get your share of the Cosmetics B Spot over at Sephora for only $38! (yes, it's affordable!)
{{#comments_count}} Show Commnents ({{comments_count}}) {{/comments_count}}