What to know what perfumes to have on your drawer this season? Maria of Beauty is Within is here to help us. I don't know about you but the packaging alone of these perfumes is too pretty to ignore. Thanks, Maria!
Walk into any Sephora store or department store fragrance counter, and you'll be met with a dizzying array of eau de toilettes and perfumes all lined up just waiting for you to try them out. As a lover of "smell goods", I can't help but sample everything. Only until after I've walked out of the store do I regret spraying myself with dozens of scents because I feel like a walking perfume store...
Every spring I try a few new scents, and although I tend to go for sweet smells, this year I've been wearing perfumes according to my mood. Here are my 5 favorite fun and flirty perfumes for spring:
---
1

Baby Phat's "Dare Me"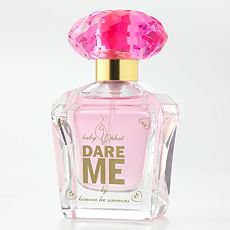 I love, love, love this scent. It's one part fruity and one part flirty. One spray and you're transformed into pure sexiness. Notes include magnolia, coconut, honeysuckle, white milkwood, red vanilla orchid, creme de musk, and sandalwood. This is the fifth fragrance by Kimora Lee Simmons and the Baby Phat team.
---
2

Flirt! Rock-N-Rebel
This is a playful and fruity new fragrance that will bring out the edgy, but girly, independent side of you. I especially love the design on the bottle. Notes include apple nectar, lotus blossom, and pink grapefruit.
3

Donna Karan Cashmere Mist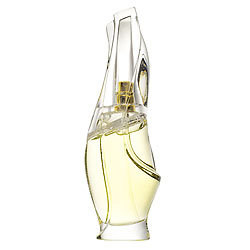 If you want to capture the essence of luxury in a bottle, this is the scent for you. Seduce your senses with notes of Lily of the Valley, suede notes, bergamot, ylang, jasmine maroc, sandalwood, orris, amber, vanilla, cedarwood, patchouli, and musk. I like to wear this parfum for a night on the town.
---
4

DKNY - Be Delicious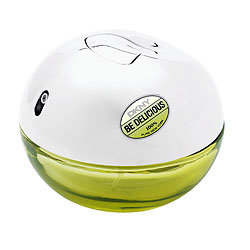 I was first attracted to Be Delicious because of the brightly colored apple design of the bottle - and it smells just how it looks! Notes include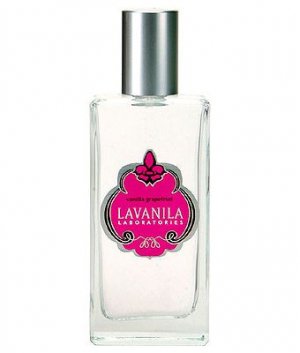 American Apple, cucumber, grapefruit, candid magnolia, tuberose, white muguet, rose, violet, sandalwood, tender skin accord, blonde woods, and white amber.
---
5

LAVANILA - Vanilla Grapefruit

This is a fresh, unique scent that is absolutely luscious. What I like about all of Lavanila's products is that they use essential oils, plus they're infused with 30 vitamins and 19 amino acids. Notes include grapefruit, bergamot, lime, orange, cedarwood, heliotrope, and madagascar vanilla
More
---
Comments
Popular
Recent