Are you a huge chocoholic like me? Do you love chocolate-scented products as well as the real thing? There are some fabulous ways to make yourself and your home smell like a chocolate factory. Here's my pick of the best... enjoy!
---
1

Delon White Chocolate Body Butter

£4.99 at body-butter.co.uk
I'm a big fan of body butters, and of all the gorgeous scents available, chocolate has to be my favorite (with mango a close second). Here's a White Chocolate Body Butter for a change, and as a bonus it has no animal ingredients or animal testing involved.
---
2

Chocolate Room Spray/Body Mister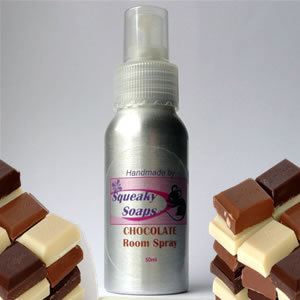 £3.49 at squeakysoaps.co.uk
What a great dual purpose product! Your home can smell as good as you do with this spray, which can be used as a body mister and to scent your rooms. It can even be used in the car. Oh, yum!
---
3

Chocolate Candle Cakes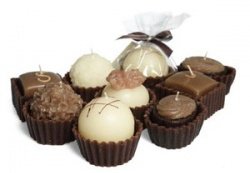 £9.95 at fabu-licious.com
It's a cliche to say that something looks good enough to eat, but these little candles really do look like the real thing to me. From looking at the picture, I'd swear they were actual chocolates. Be careful where you set these, then, so no-one accidentally tries a bite!
---
4

Chocolate Soap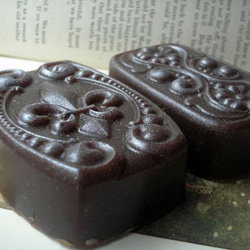 £6 for 2 at folksy.com
Handmade soap is pretty much an essential for me, as commercial brands contain allergens that give me ezcema. Soaps made by artisans are much kinder and do not irritate my skin, as the majority do not contain chemical preservatives. This seller has a helpful ingredients list, and the soap is also suitable for vegans.
---
5

Choco Scented Plant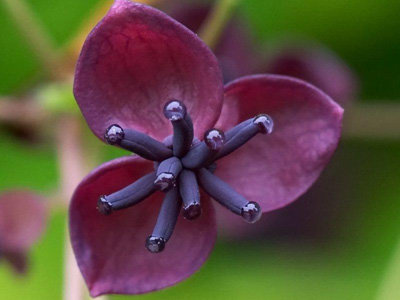 I'm not the most green-fingered of people, but I might have a go at growing some of these chocolate-scented plants. Mmmm – imagine your garden smelling as good as your house – who needs roses?
---
6

Cheeky Chimp Chocolate Orange Lip Balm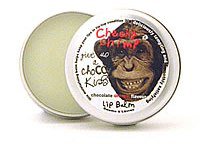 £3.95 at slapiton.tv
Chocolate orange? How much better does it get! I love the name of this brand and the fun packaging – the chimp does indeed look very cheeky. Keep your lips moisturised with this balm – just resist the urge to lick it off.
7

Chocolate Scented Pen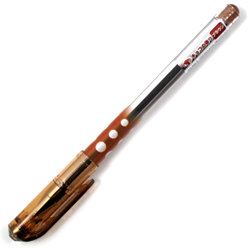 £1.40 at artbox.co.uk
Is there anything that isnt available in a chocolate scented version? You can even buy this chocolate ballpoint pen, so that you can sniff as you write (just don't overdo it …).
---
8

Chocolate Spray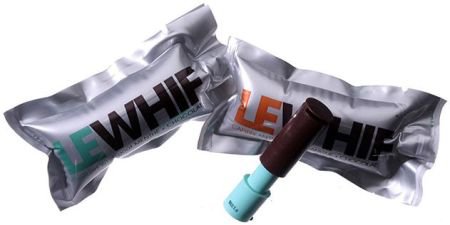 Now if this was a body spray, I could see the sense in it, but a spray to stop chocolate cravings? Why on earth would anyone want to do that?
Are you a chocoholic like me? Do you have everything from shampoo to toothpaste in choccy flavour? What's your favorite chocolate-scented product? Please let me know so I can give it a go!
Top Photo Credit: soapylovedeb
---
Popular
Related
Recent