Breast implants often seem like a way of life in Hollywood, and like so many trends that begin with celebrities, it has trickled down into "real life" in increasing increments. I'm not here to judge, of course, because what a woman does with her body is her business, and as long as it doesn't harm her, hurts no one else, and makes her feel beautiful, then more power to her. But you have to sometimes worry about the things that influence popular culture – like the female celebrities with the biggest breast implants.
---
1

Pamela Anderson Photo Credit: yoyoetcaro
Poor Pam Anderson. She reached the point where she was known most – if not solely – for her large implants and volatile relationships. Over time, she's gotten implants, had them removed, and then gotten implants again. Why? Because evidently she came to the conclusion that she wouldn't get noticed if she didn't have her signature breasts. That's really very sad.
---
2

Heidi Montag
Photo Credit: therajabell
Heidi makes it onto the list of celebrities with the biggest breast implants, even though she isn't really a celebrity. Well, she's notorious and infamous rather than actually talented, let's just say that. Either way, this poor girl is definitely a plastic surgery victim, and her implants draw the eye first and foremost. Maybe it's just me, but DDD cups on such a tiny, slender girl simply do not look right at all. Rumor has it that Heidi wants even bigger breasts. I hope she comes to her senses.
3

Lindsay Lohan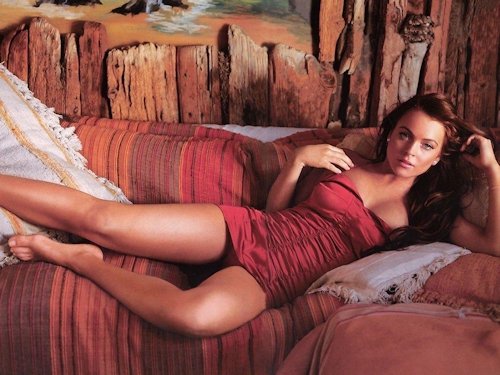 Image source: data.whicdn.com
Lindsay denied implants for the longest time, but everyone's pretty sure that those aren't completely natural. Rumors also float that she got an implant reduction at some point, but if you ask me, her chest is still way too large for her frame. It's no wonder she's falling over all the time. Maybe she hasn't been doing drugs again; maybe she's just lost her sense of central balance.
---
4

Dolly Parton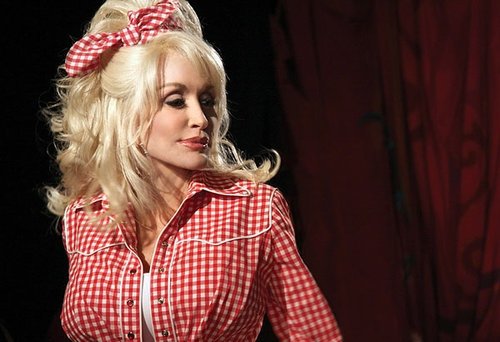 Image source: data.whicdn.com
Dolly Parton has very big breasts. Aside of mentioning her as one of the celebrities with the biggest breast implants, however, I have no snark for the country crooner. She seems really happy with her long ago decision, has always been open about her choice, and I mean, hey. Even though they're ginormous, and way too big for her body, they kind of look good on her. They're like her trademark, along with that signature hair.
---
5

Jordan/Katie Price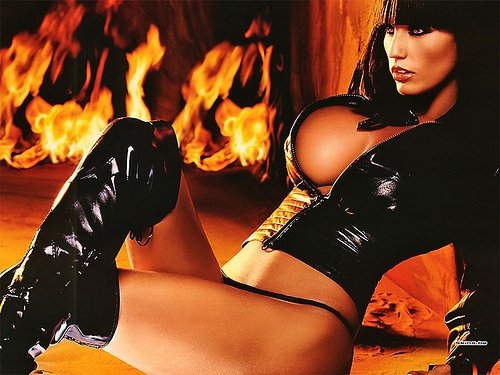 Image source: elalbasiempreesdifusa.files.wordpress.com
This girl doesn't really qualify as a celebrity either, because I only ever hear about (or even notice) her when she's done something else totally stupid and/or inappropriate – like what she does with her boobs. These things are huge. HUGE. How does she even get around like that? Rumor has it that she wants to get a reduction, but since she's still have all kinds of plastic surgery procedures and seems to thrive on attention, I'll believe that when I see it.
---
6

Victoria Beckham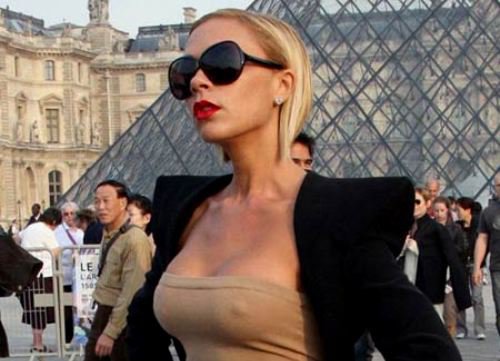 Image source: thesuperficial.com
Becks makes it on the list of the celebrities with the biggest breast implants because, I mean, look at them. They're ginormous. In reality they probably aren't that big, but she's so tiny and birdboned herself that they look just enormous. And, you know, I thought she had a great body without them.
---
7

Tara Reid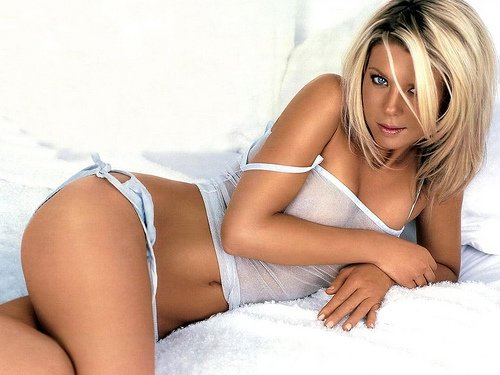 Photo Credit: igoor =D
Poor Tara Reid. She's not on here because her breasts were particularly large, they were just … really botched. I still feel so bad for her, for all those nip slips – and the scar slips, those were the worst. She's done horrible things to her body, but I know she's been trying hard to fix them – and her image.
As I've said, some of the celebrities with the biggest breast implants don't necessarily have the largest implants, they just look that way because they've chosen implants that are too large for their small frames. It's important to think about all the possible consequences when considering breast augmentation surgery, because there are so many things that can go wrong. How do you feel about plastic surgery in general and breast implants in particular?
---
Popular
Related
Recent