A penny saved is a penny earned! A penny may amount to nothing, but as hard as it is to get ahead, I look for ways to save as much as possible. I've scoured the Internet and compiled a list of the easiest ways to shave money from your grocery bill. I hope you can use these ideas!
---
1

Buy Organic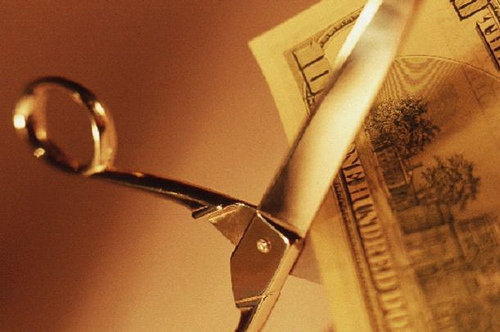 Photo Credit: lawineaux
It is true organics are more expensive than regular versions, but these items generally go on sell more often because their price is higher. Take advantage of the sales and use coupons during the sale. You will get better quality products at a great price.
---
2

Buy the Store Brand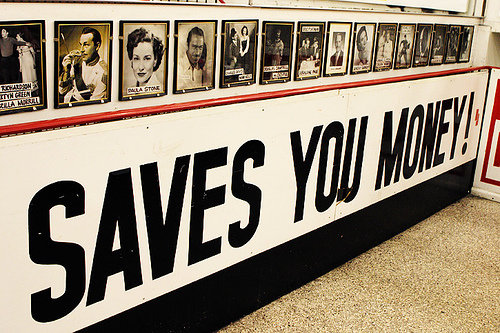 Photo Credit: Carrie Musgrave | Livebabylive.com
Store brands are (sometimes) just as high quality as name brand. Why pay more for a name? And store circulars sometimes run coupons for their store products. Use the coupon, and stock up on the item while it is on sale.
---
3

Search the Store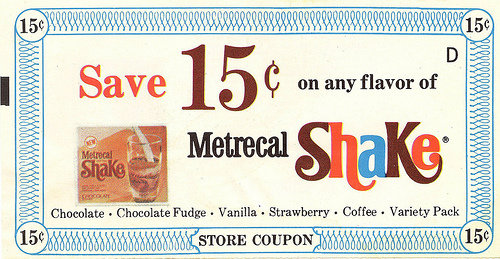 Photo Credit: Waffle Whiffer
Don't rely strictly on the store circular for specials. Stores run more deals in the store than they do in their ad paper. Be sure and keep a watch for advertisements in the store.
---
4

Group Deals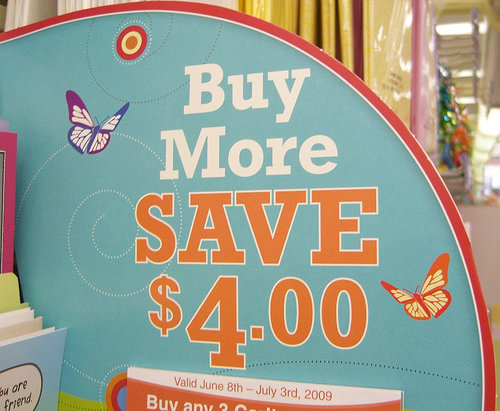 Photo Credit: Toban Black
Many stores now offer sales like "5 for $10.00." When these sales are going on, use your manufacture coupons in conjunction with the sale. You save twice the money!
---
5

Look on the Bottom Shelf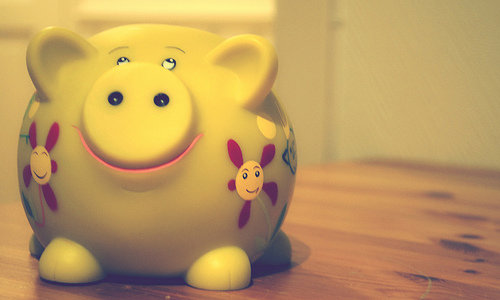 Photo Credit: Thomas Åsen
Cheaper brands are usually placed on the bottom shelves. Higher priced items tend to be at eye level. If you see ketchup on the shelf right in front of your eyes, you are more likely to simply grab it and throw it in your cart. Look for the best deals on the lower shelves.
---
6

Ask for a Rain Check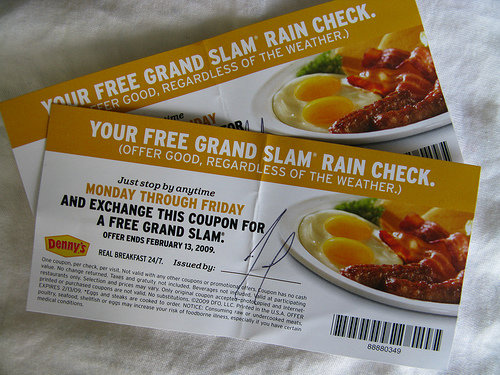 Photo Credit: Doanne808
If the advertised item is sold out, request a rain check. Most stores will honor your request. Some even stamp your coupon so you will be able to keep your discount at the later date. Be sure and ask!
---
7

Shop in the Morning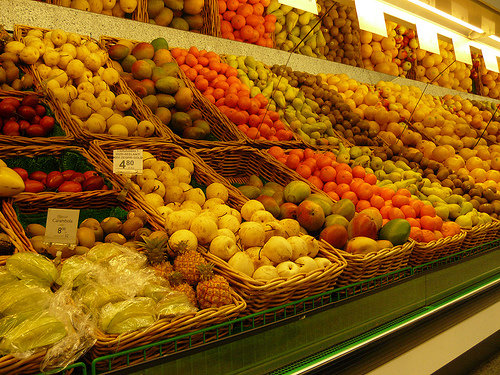 Photo Credit: ~ Sandy ~ away for a few weeks ~
Managers generally lower prices in the morning. They want to quickly move yesterday's produce, so they lower the prices. Also, keep an eye on deli meat. Some store offer lunchmeats, such as fried and roasted chicken, at ½ price when the lunch hour is over. They do the same after supper!
---
8

E Coupons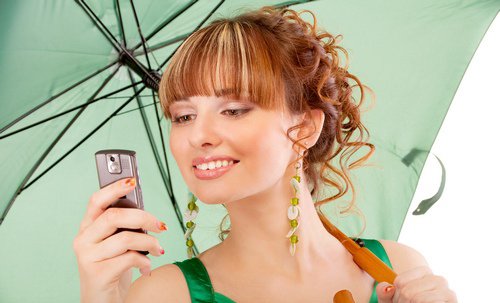 Photo Credit: Eduard Titov
Use E-coupons! It's so easy to find a website, locate the coupons you want, and print them off. Or use cellfire.com for digital coupons. No clipping!
---
9

Find Your Coupons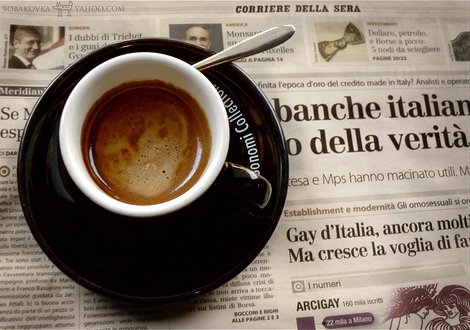 Photo Credit: SOBAKOVKA
Don't know where to go for coupons? Go to afullcup.com and register for free. This is a great site, with all the coupons organized and labeled. You'll find lots of coupons!
What is your secret for saving money? Leave me a comment!
Top Photo Credit: dx.dealextreme
More
Popular
Recent