Figuring out a budget for food is the only way I've found to determine just how much we can spend each month on food. Having two teenage boys in the house makes budgeting a must. I've tried an assortment of methods and the top 10 ideas to do a food budget are listed below. Each of these ways helps me to keep the cost of food as low as possible.
---
10

Avoid Shopping when Hungry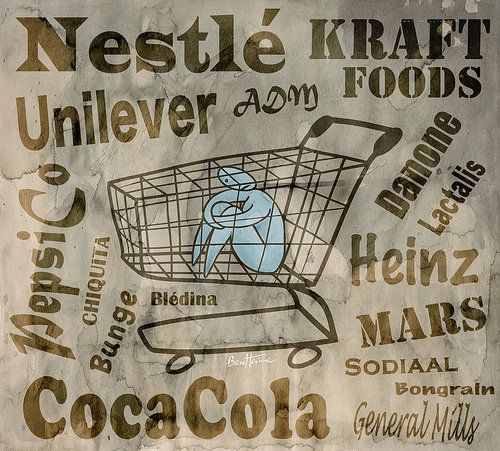 Photo Credit: Ben Heine
I'll be the first to admit, I have done this numerous times. I always end up coming out of the store with more than my list had on it. Not only did I purchase more groceries than intended, but there are usually quite a few things that would be considered to be junk food. I try to keep a granola bar in the car for this reason. Even eating a single granola bar will curb my appetite enough to keep me from shopping with my stomach.
---
9

Don't Eat out Often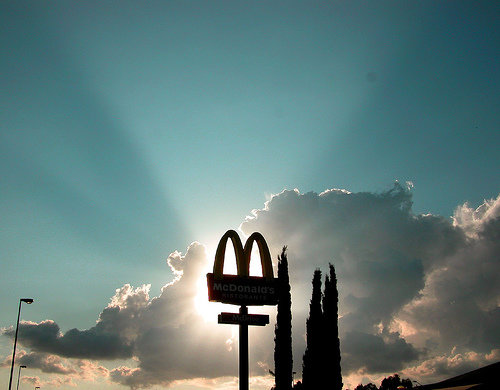 Photo Credit: Frengo2.0
There is a convenience to be had with eating out, but there is also a lot of extra cost. You have to spend gas to get to and from the restaurant, money to eat, change for a tip, and there is a lot of time wasted on waiting. You wait for traffic, to be seated, for your food, and to get the bill. Think of the money you save and the additional time you'd have to spend with your family by not driving to a restaurant as often.
---
8

Eat Leftovers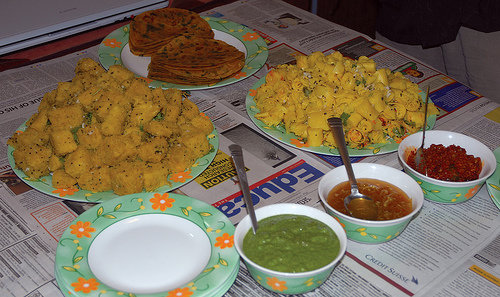 Photo Credit: Rustoo
My mom is the queen of leftovers. She can cook a turkey one day, make sandwiches for the next couple of days, then create soup, and sometimes even a casserole out of the meat left on the turkey bones. Casseroles created out of a variety of leftovers can be very interesting, but they save the food from going to waste. Get creative and try and make something exciting from your leftovers. My kids aren't big on leftovers, but I try to make at least one new thing to go with the food left from the previous night. This seems to create the illusion that the leftovers are actually something entirely new.
---
7

Compare Prices and Quantities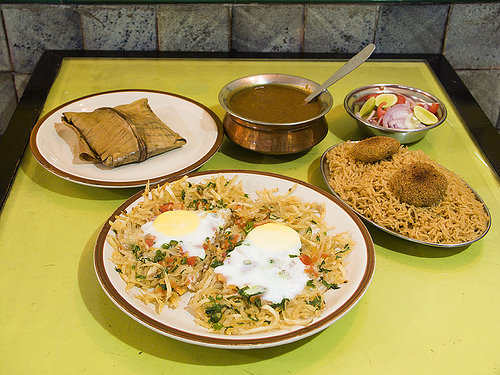 Photo Credit: Anindo Ghosh
I can't count how many times I've stood in the aisle at the grocery store with two items in my hands, doing comparisons. I look for the lowest priced item and then look for the package of the same product with the largest quantity of food inside. There are times when the product with the lowest isn't always the cheapest. Sometimes if I break down the amount of food contained in the larger package, it is actually cheaper to buy this one, instead of two of the lower priced package.
---
6

Grow Your Own Veggies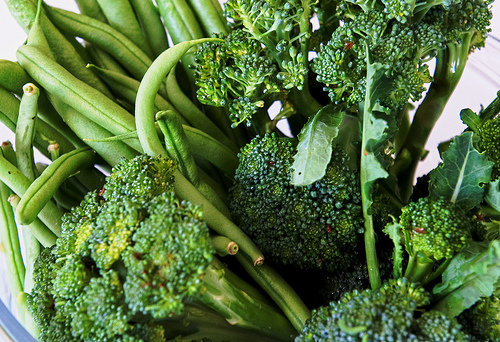 Photo Credit: Starchild_***
Not everyone has the space or time to plant a garden, but if you do, this will be a huge savings on fresh vegetables. Half of my family eats vegetables and the other half doesn't, but it does cut down some cost for those of us who do eat the fresh veggies. Even a single tomato plant grown in a 5 gallon bucket and a row of lettuce sprouted in a window box will help you cut down on food costs. This is also a quick way to have a salad any time you want!
---
5

Buy in Bulk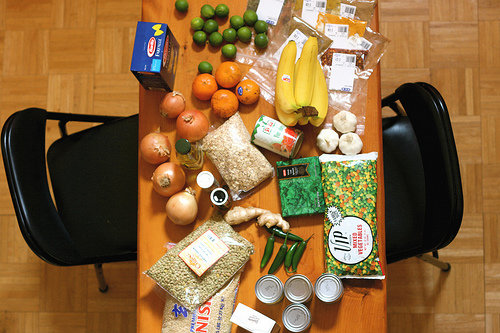 Photo Credit: Blue Dragonfly Girl
Purchasing flour, sugar, grains, and beans in bulk cuts saves quite a lot of money and also cuts down on packaging. I buy my stuff at the bulk food store and take my own containers. These stores smell amazing, due to the large quantity of spices. They are also fun to see. The bins of beans, grains, and soup mixes are beautiful too. As long as these staples are kept in a cool dry area, they last for ages. I also try to have bulk powdered milk and egg replacer on hand. Milk and eggs are the two items I seem to run out of the quickest, so having these dry products available enable me to bake something yummy at the last minute, without needing to drive to the local grocer.
---
4

Don't Buy Name Brand Products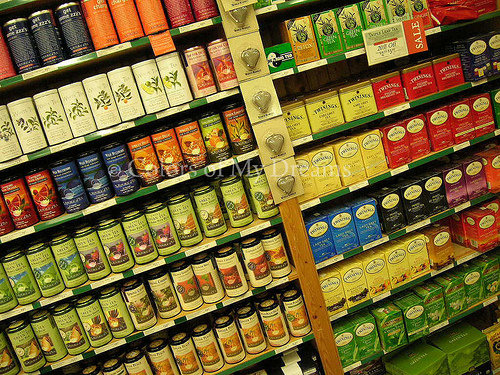 Photo Credit: Colors of My Dreams
I've found that most name brand items contain the same ingredients as the store brand products. You end up paying more for the name attached to the food than for the food itself. I can't remember when I've found a name brand food item to be cheaper than the store brand. My pantry is filled with products in non-descript boxes. The only difficult aspect about this is that you actually have to read the box before you open it, since you can't merely look for a specific color of box or design.
---
3

Buy Sale Items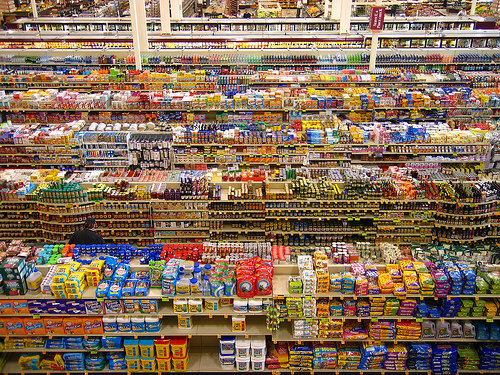 Photo Credit: unaesthetic
Checking the local grocery store ads will clue you in on what the special items of the week are. Sometimes there is the option to buy multiple items for a fraction of the regular price. The grocery store near my house will sometimes offer canned goods for a dollar, but the clincher is that you have to buy 10 to get this price. This is feasible if they have something that my family will eat. There is another grocery store that sells meat at the 5 for 25 price, which means each package of meat only costs 5 dollars when you break it down, but you must purchase 5 packages to get this price. This is a good deal considering that separately, each package costs between 6 and 8 dollars.
---
2

Use Coupons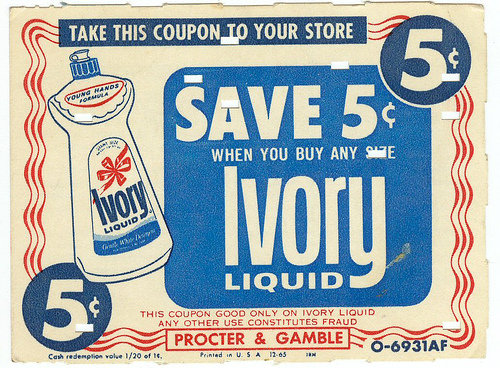 Photo Credit: Waffle Whiffer
The Sunday newspaper is always filled to the gills with coupons. Some of them I can use and others I don't even bother cutting, since I am happy with the store brand item of the same product. There are times when the coupon for the name brand product makes something the same price as the store brand. When this happens, I'll often purchase the name brand item for fun. This makes it seem like a treat and is kind of exciting to see something in the pantry that doesn't come in a white or yellow box.
---
1

Shop around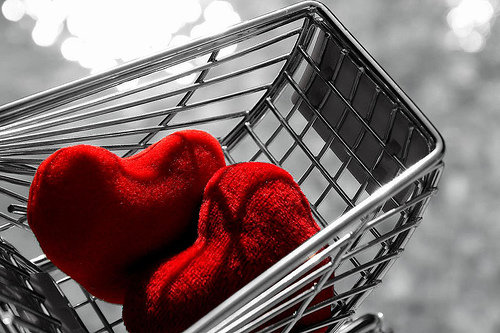 Photo Credit: 7oO7oO
By now, I've figured out which stores carry the products I like for the prices I want to pay. I usually alternate between stores. I'll purchase specific items at one store and then the next shopping trip takes me to the other store for additional items that are sold cheaper. One store sells milk for a dollar less than the other, but the second store offers meat at discounted prices.
Surely these 10 ideas to do a food budget will help you manage your grocery money better. It's hard at first, especially if you live in a big city and have tons of choices for grocery stores. Be careful in this situation, since you can spend more on gas trying to save money on cheaper food. What food budgeting strategies do you stick to? Do you have any ideas that you'd like to share? I'd love to hear some new ones!
Top Photo Credit: Orhan Tsolak
More
Comments
Popular
Recent