What's the point of having money if you can't blow it right? After all, money grows on trees! People are made of money! Money is cheap. Really. Don't hang onto it, spend it on whatever you want! Here are a few ideas to get you started!
---
1

Buy a Puppy
Photo Credit: AnnuskA - AnnA Theodora
Puppies are so cute and adorable! It will do you good to have one to snuggle with every night! You can get a Yorkshire terrier puppy for a mere $3,000, just Like Brittany Spears! Now that's a really good deal right there! Don't you think so?
2

Buy a Dog Carrier for the Puppy
Photo Credit: BarbaraCZ
Now if you buy the puppy, you have to buy a puppy carrier for him! It wouldn't do for him to arrive out of style now would it? You can buy a Louis Vuitton dog carrier for only $900. What a bargain! Jessica Simpson has one, don't let her out-do you! After all, she's only a celebrity!
---
3

Get a Hair Treatment

Ahhhh. Now ladies, your hair says a lot about you. Don't let it go unkempt. Go to London and have a truffle and caviar hair treatment like Catherine Zeta-Jones did. It'll only cost you $500, plus the cost of the ticket of course. You can shell that out without batting an eye, ay?
---
4

Buy a Wedding Dress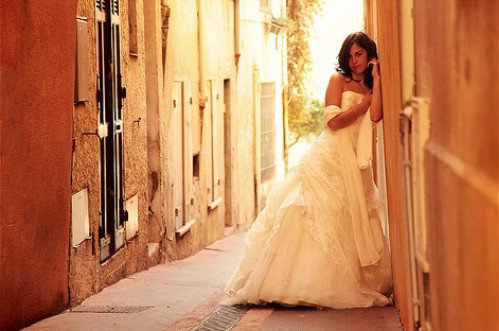 Photo Credit: Sebastien LABAN
Who cares if you're getting married or not? Every woman needs a wedding dress in her closet! They are so in style and ultra- versatile! Eva Longoria only paid $75,000 for hers, now are you going to let her show you up?
---
5

Plan a Wedding Reception

Elizabeth Hurley planned her wedding reception at a sweet $60,000. What a steal! You could do that with money left over to spare! And since you're buying the dress, might as well have the reception so you have somewhere to go in it. Come, on, it'll be fun! Everyone does it these days!
---
6

Get a Tan

Getting a tan on the beach is so over-rated. Owen Wilson goes to salons and only pays $1,200 a pop! You could probably schedule 10 appointments at that price! Man you would be saving a fortune! Besides think how good you'll look.
---
7

Buy a Mattress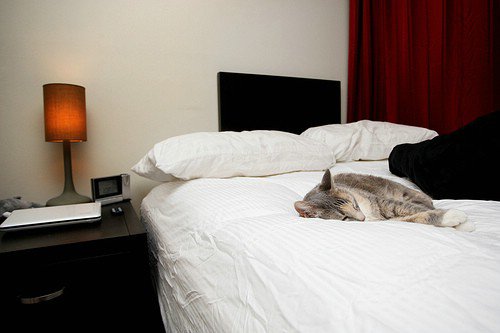 Photo Credit: recompose
All this spending has worn you out I'm sure. Go treat yourself to a new mattress; you can get one for $17,000! Now that's money management. Just ask Daniel Radcliffe, I'm sure he sleeps like a baby every night on his. Why should you deserve less? And get some silk sheets while you're at it. They're pretty cheap these days too!
Sometimes we just need a good laugh. I am in no way serious at all in my suggestions, nor is it my intention to make fun of celebrities. I just want to bring a smile to your face and brighten up your day! Could you imagine having money to spend so lightly though?
Top Photo Credit: amy.spanos
---
Popular
Related
Recent