Think of all the amazing things you accomplish every day — the gym, the diet, the work, the deadlines, the kids, the house-keeping, the cooking, all while looking gorgeous and keeping a smile on your face! Don't you think you ought to reward all that hard work and that great attitude with a little inexpensive gift for yourself? I have some ideas, too, by the way, all of which are sure to make you smile without breaking the bank! Here are 7 ways to reward yourself for under $10…
---
1

Owl Bank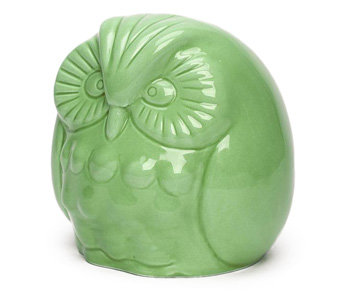 Price: $8.00 at urbanoutfitters.com
Are you trying to save your pennies but just can't seem to do it? Maybe this clever, chubby little owl can help. Stash your spare change and be reward your financial prowess with a cool décor piece, too. Choose from green, yellow, cream, or (my favorite) blue. Or maybe buy one of each for pennies, nickels, dimes, and quarters!
---
2

Owl Necklace
Price: $5.80 at forever21.com
All of the costume jewelry at Forever 21 is super-gorgeous, on trend, and very, very affordable! This piece is one of my favorites, mostly because he's just so adorable! I love his glittery tummy and his big, sparkling onyx-black eyes.
---
3

Lil Snail Necklace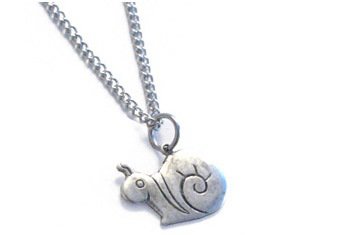 Price: $8.00 at shanalogic.com
So sweet and little, and so cute! Wear this tin silver snail to remind yourself to slow down… layer it with a long-line silver necklace, or just wear it by itself. It's actually a little larger than it looks, on an 18" silver-tone chain, and the pendant measures almost an inch!
---
4

Ninja Pirate Bunny Pin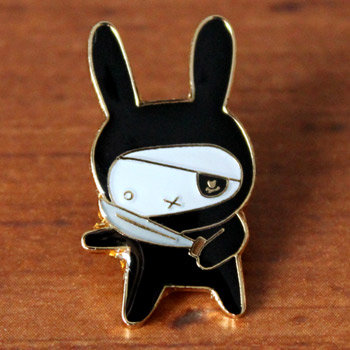 Price: $7.00 at shanalogic.com
If I could choose any item from this list to make my own, it would have to be this one. And I deserve it! I've been good at the gym, sticking to my diet, and getting up early. Have you ever seen anything cuter trying to disguise himself as something more tough — a ninja AND a pirate? I love him!
---
5

Camera Ring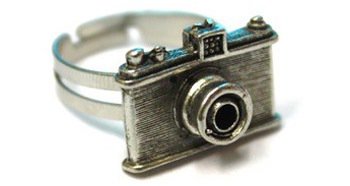 Price: $8.00 at shanalogic.com
If you shoot people for a living, or just for fun, this cute silver-tone ring would be a fab way to reward yourself! It's definitely vintage-inspired, and will make a great accent to any retro outfit. You're sure to get so many compliments!
---
6

Milk and Cookies Earrings

Price: $9.00 at shanalogic.com
Oh-so-adorable! Maybe rewarding yourself with milk and cookies in real life isn't a great idea for your diet, so these sweet little treats will have to do the job instead! One earring is a tiny glass of milk, the other is a matching choco-chip cookie… both are so sweet!
---
7

Magic Eye Dust in Mirror Mirror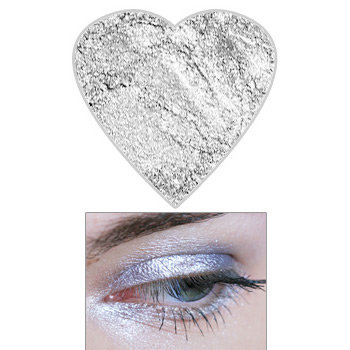 Price: $8.40 at shanalogic.com
What better way to reward yourself than with something to make yourself glittery and gorgeous? This magic eye dust is amazing, and comes in a literal rainbow of colors, but this is my favorite. Add it to your daytime eye make-up after five for a night out, or wear it on date night to wow him for sure!
With so many great ways to reward yourself, little miss, it's going to be hard to choose just one… so maybe you ought to pick one each week for the next few weeks! Which of these will you choose first, and for which of your marvelous accomplishments? Please share with me!
More
Comments
Popular
Recent