One of my favorite pastimes is browsing my local thrift stores for clothes and home goods I can't find anywhere else. It's the ultimate bargain hunt, and I try and visit at least once or twice a month. If you've never shopped at a thrift store before, you may not understand the appeal… but I can help with that! Here is my list of 8 reasons to shop at the thrift store!
---
1

Cost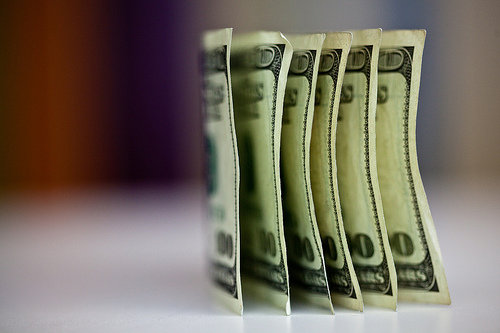 Photo Credit: Rudy Malmquist
Clothing, accessories, and home goods are much less expensive at the thrift store, which is often the most important reason people shop there! Why pay more for something new, when you can get the same item, gently used, for much, much less?
---
2

Styles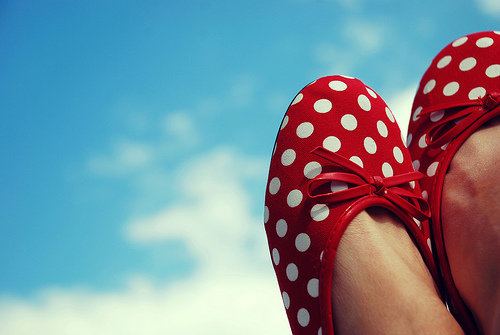 Photo Credit: *December Sun
If you have a particular style, either indie, modern, punk, or vintage, the thrift store is an ideal place to shop because they have everything in every style imaginable! And I don't just mean clothing — they have shoes, handbags, home items, décor, jewelry, and more!
---
3

Sizes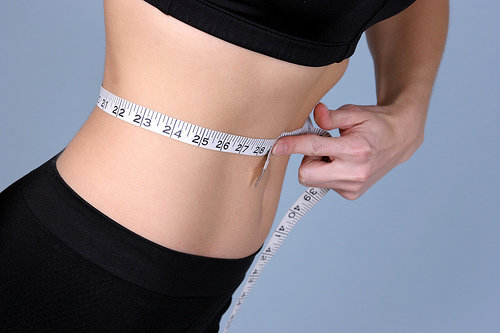 Photo Credit: vapvarun
I wear a very small size, and it's very difficult to find my size in department stores, because most shops only get a few items in my size, and they sell out quickly. At the thrift store, though, I'm always able to find my size, and I've noticed they have a wide variety of clothing and shoes in every size… not just size 8 jeans and size 7 shoes! Also, if you're in the middle of losing weight, and are in between the size you started at and the size you want to be, don't cinch your pants with a belt (you'll look baggy!), instead, shop for a few pairs of jeans at the thrift store til you get to be the size you're after!
---
4

Variety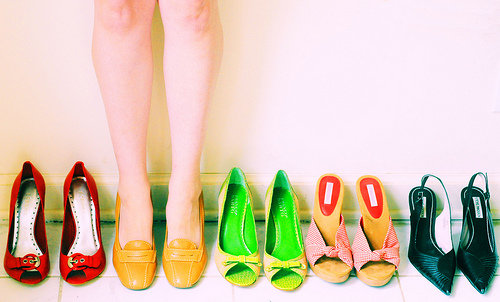 Photo Credit: *midtownsky*
If you're looking to buy clothing, shoes, handbags, belts, and jewelry all in one place, you'll have a hard time finding everything in one retail store. Thrift stores have everything, though, even off-season items, so if it's winter and you're looking for a cute sundress or romper for a tropical holiday, check the thrift stores first!
---
5

Vintage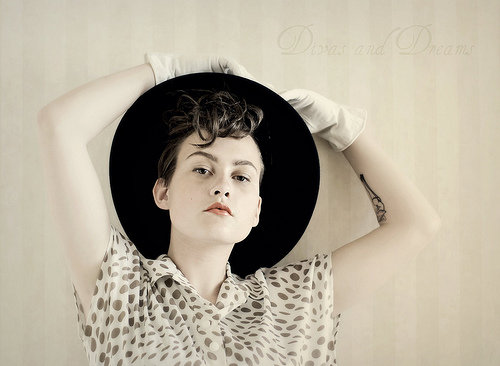 Photo Credit: Divas and Dreams (Christina)
I know I already mentioned that the thrift stores are great for finding items in your own personal style, but vintage is so hot and on trend right now, I just have to mention it again. The thrift stores are filled with real vintage items, not just vintage-inspired items, so you might find something you'll love, that no-one else has!
---
6

Rotation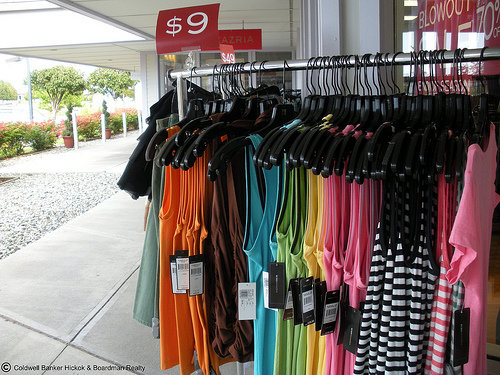 Photo Credit: cbhbrealty
Most thrift stores get new items in every single day, so there's always something new to see and something new to find! I know a few people who comb through the new stuff almost every day to find items to sell on eBay or in their own stores!
---
7

Eco-Friendly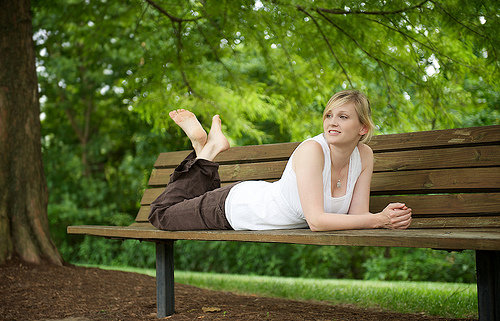 Photo Credit: Pichead
Because the items in the thrift stores are all gently used, they're recycled. If they weren't donated to the thrift store, then they would have ended up in a landfill, and that's horrible! We don't have room in our garbage dumps for things we can still use, right?
---
8

Charity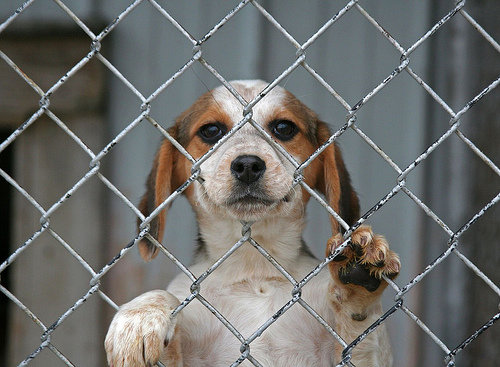 Photo Credit: Boered
Most thrift stores sell their items to benefit a particular charity, so if you're looking to support a good cause, check with your local shops to see which charity groups they support! For instance, one near me helps homeless veterans, and another helps a small children's church group, while another supports the Humane Society.
These are all of the reasons I shop at thrift stores, and it seems that nowadays, my favorite thrift shops are filling up with people who feel the same way I do! Maybe it's time to visit a thrift store, if you haven't yet, and give it a go! Do you shop at thrift stores? Why or why not? Please let me know!
Top Photo Credit: 'Daisy
More
Comments
Popular
Recent