Laptops are miniaturized versions of desktop computers and this is a reason for them to be more sensitive, fragile and ostentatious. They have the advantage of mobility and practical applicability. In order to maintain the good functioning and life their battery the following care tips should be followed…
---
8

Install an Antivirus Program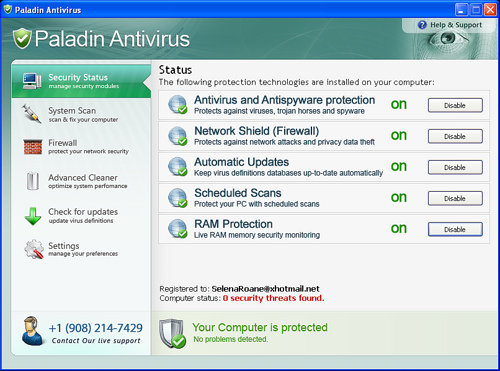 Photo Credit: InfoSpyware
A tip that is also for use in desktop workstations is to buy an original antivirus system that keeps the virus database updated daily and no matter what you download from the web, your computer will remain a safe environment for any of your programs. Using free versions is not recommended.
---
7

Avoid Humidity and Liquids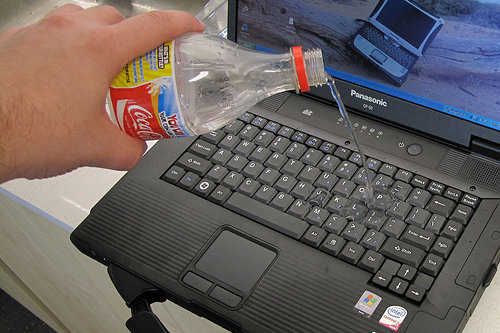 Photo Credit: Handles
This is a factor that is present even in the warm environment because in this case there is humidity in the air and some pieces of the laptop can be damaged without the user even noticing. However this tip also applies to water splashes by accident or eating near the laptop the result is nearly the same.
6

Use a Case That Suits Well to You Machine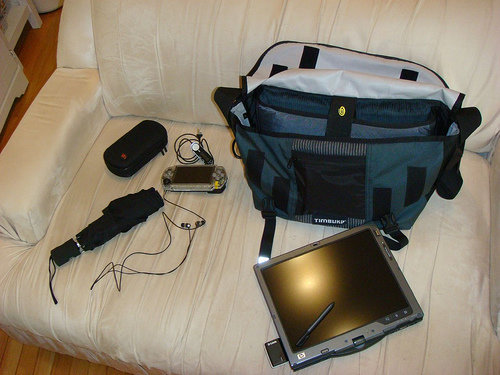 Photo Credit: Vicky, Ken & Kiyomi
Ensure you make or obtain a case that fits perfectly with the size of the laptop to prevent dropping it on the ground or scratching and other bad things that could happen unintentionally. Don't look at the price if you are buying one, it's a very important accessory.
---
5

Buy a Cooling Platform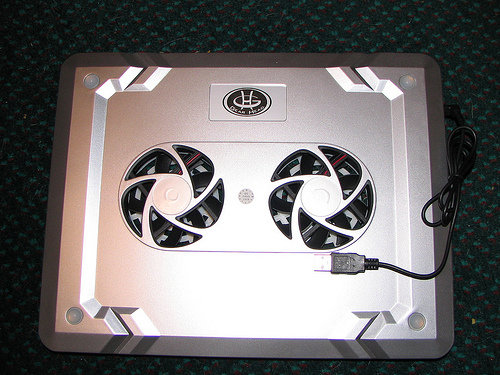 Photo Credit: Jay_Greene_
These are pads equipped with two or more coolers that fit under the laptop and are used as a heat disperser because this type of computer doesn't really have an efficient air flow system in the case and sometimes in the summer tend to overheat and cause stability problems.
---
4

Save Energy when You Travel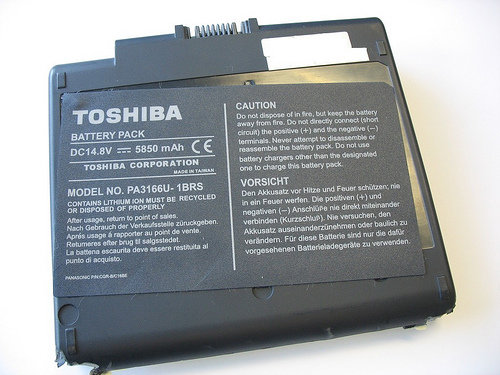 Photo Credit: Uwe Hermann
If you are far away from any source of AC power for extended periods of time there are some methods to conserve battery power like: lower your monitor contrast as much as you can, lower the processor frequency or simply switch to low power consumption mode for beginners .
---
3

Don't Use the Bed as Your Office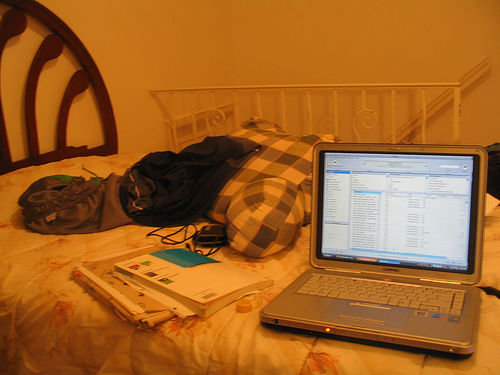 Photo Credit: zizou
The more you work on your notebook in bed the more dust and other particles are sucked in the coolers and this will lead in the end to system failures, overheating and even circuit burns. Always use a flat surface to put the laptop.
---
2

Keep the Battery Life as Long as Possible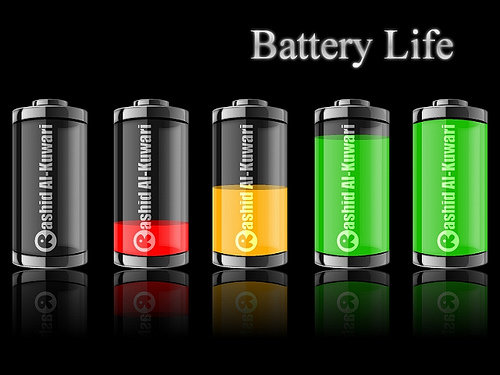 Photo Credit: .:. ~ Rashid Al-Kuwari ~ .:.
Always run the laptop when is on battery mode until the accumulator is dry and then charge it again until it reaches maximum. If you rarely travel don't neglect the battery for the AC power, always use both because after a long time of passive use the battery cells are deteriorating.
---
1

Make Regular Backups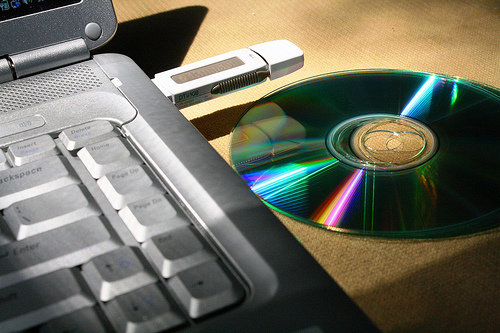 Photo Credit: jypsygen
A laptop is always in danger of falling and breaking or it's hard drive may fail because the mobility if this machine, so save your files as often as you can to avoid very unpleasant situations.
So with these little care tips you keep your laptop in good condition and if you follow them you will not regret, isn't it better to prevent than to treat?
Top Photo Credit: tomas carrillo
---
Popular
Related
Recent