For years, I've had the same pair of tweezers… and last week, I lost them. I don't know where they disappeared to, but I couldn't find them anywhere, and my eyebrows were getting lit of control, so I bought a new pair at Sephora.com by Tweezerman… and I love them! So much I wondered what other beauty tools they make… and they make lots of them! Here are 8 great beauty tools by Tweezerman to keep you gorgeous from head to toe!
---
1

Tweezerman ProCurl Eyelash Curler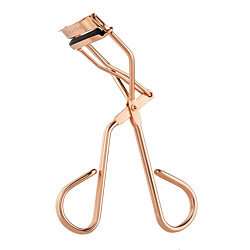 Price: $20.00 at sephora.com
I've never used an eyelash curler that makes my lashes so… curled. It's really big, with a comfortable handle and cushy pad along the lash line so it doesn't crease your lashes. The gold color ensures it won't get lost in the bottom of your make-up bag, and it's so glam!
2

Tweezerman Slant Tweezer

Price: $20.00 at sephora.com
My eyebrows are often blonde (I refuse to say they're grey) which makes them hard to see, and therefore, hard to tweeze. But not with these tweezers! The angled points enable me to grab those pesky brows and make them go away. Yay! Choose from stainless steel or enamel over steel in pink, red, or black… I have the pink ones!
---
3

Tweezerman Pedro Callus Stone
Price: $20.00 at sephora.com
I keep this handled callus stone in my shower, so I can use it on my heels and on my elbows, and anywhere else I need a little powerful exfoliating. It's washable, so I just hang it to dry when the shower's over… it's so convenient!
---
4

Tweezerman Tweezermate 10x Magnification Travel Mirror
Price: $15.00 at sephora.com
My dear, how will you tweeze your errant brows is you can't SEE them? That's why you need one of these, a magnifying mirror. This one's particularly convenient, because it's travel-sized and it has three suction cups so you can mount it to any other mirror… or even to a window, if you prefer natural light.
---
5

Tweezerman Pushy with Nail Cleaner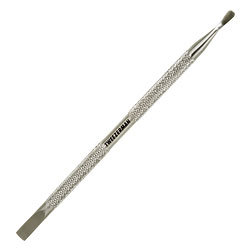 Price: $17.00 at sephora.com
I love my Pushy! And this handy Tweezerman tool combines their popular Pushy with a nail cleaner. After bathing, use the Pushy end to gently push back your cuticles, and use the cleaner to clean under your nails.
6

Tweezerman FileMate

Price: $5.00 at sephora.com
Choose from five pretty prints, either way, this nail file is ideal for travel, or for tucking into you handbag or make-up bag. Each file comes in a protective clear case, so it won't damage anything else in your bag.
---
7

Tweezerman Folding Nail Clipper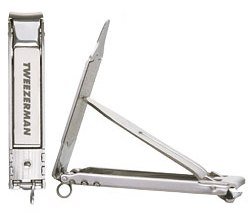 Price: $10.00 at sephora.com
These clippers are super-thin, so they make navigating and clipping easy! They fold flat for storage and include a tiny file for rough spots.
---
8

Tweezerman Sole Mate Pedicure Tool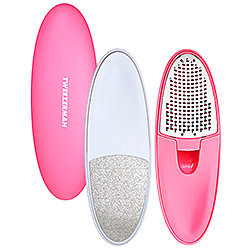 Price: $20.00 at sephora.com
Give your delicate tootsies the attention they deserve with this pretty, ergonomically-designed 2-in-1 foot file. The snaps together with tiny magnets for easy storage, and features two safe and painless callous files to get rid of those rough spots.
These are just a few of the wonderful Tweezerman beauty tools you can add to your collection. I adore their tweezers, but all of these tools are great! Which of these beauty tools do you think you'll try first? Or have you already become a Tweezerman convert?
---
Comments
Popular
Related
Recent