There are lots of gadgets and tools women use to highlight and improve their beauty. Makeup, haircare, skincare – you name it, and there's probably a gadget for it. Some of them are duds, it has to be said, and to buy them proves to be a profound waste of money. However, there are also a number of phenomenal gadgets for beauty out there – and these are just a few of them.
---
1

Exfoliating Brushes
Price: $29.99 at amazon.com
Exfoliating brushes are getting a lot of press these days, and with good reason. These electric brushes make it easy to get deep down in the whole exfoliation game. The best part, of course, is that you can do it yourself, in your own home. Some of them don't work, that's true, but if you just check out user reviews, you'll easily be able to find something perfect.
---
2

Oscillating Foundation Brushes
Price: $34.00 at amazon.com
Some of the most phenomenal gadgets for beauty right now have to do with makeup, like oscillating foundation – or, rather, foundation brushes. Right now, Lancome is definitely in the lead. That might seem like a lot to spend on foundation, but the premise is that this will allow you to apply your makeup much more smoothly and evenly – and, presumably, you can use the brush with any foundation.
---
3

Pulsating Mascaras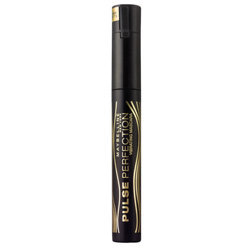 Price: $9.99 target.com
Oscillating mascara is another big seller, and a lot of women now swear by it. You can make your lashes to die for long with a gadget like this, which can ultimately save money, especially if you rely on false eyelashes or things like that. You just have to be really careful, I would imagine.
---
4

Vibrating Razors
Price: $9.99 at amazon.com
Caught somewhere between manual razors and electric razors, these razors are like the wave of the future. Women especially find them helpful when dealing with their bikini lines, but they're just as helpful with legs and any other area that needs to be shaved. However, unlike an electric razor, you need to be very careful with those blades!
---
5

Flat Irons
Price: $39.99 at target.com
Flat irons are phenomenal gadgets for beauty because, these days, even girls with naturally straight hair are using them. They can give you body, volume, and style, so that's easy to understand. You just have to make sure that you have the appropriate products as well, so you don't damage your hair while you're using your straightener.
---
6

Eyelash Curlers
Price: $4.99 at target.com
Although these seem simplistic, eyelash curlers are simple but phenomenal gadgets for beauty. They make a huge difference in the length and thickness of your eyelashes and, as you can see, they hardly cost anything. Again, though, you have to be careful – if you try to pull while you have these tongs clamped around your lashes, it hurts like whoa!
---
7

Home Heat Treatments
Price: $37.25 at amazon.com
Lastly, home heat treatments are extremely fantastic, especially if you want to take care of your skin in private. The Zeno line has many different products that can take care of your skin. It's just like going to the spa, except significantly cheaper – sounds like a win/win situation to me!
Of all the phenomenal gadgets for beauty there are around right now, however, nothing beats confidence in yourself. That's the most beautiful thing of all. What's your favorite gadget, for beauty or otherwise?
Top image source: data.whicdn.com
More
---
Comments
Popular
Recent