Our sweet friend Brittainy Hall from BrittsBeautyBagis here again today to share more beauty secrets and tips with us. Make Up and beauty products can really help us get through our day sometimes, especially when we're having a bad morning! But what do you do when you open your make up or you try to spray your hair and the make up splatters on the floor and the bottle won't spray? Don't worry because Brittainy has the perfect solutions for those problems with these 4 Ways to Fix Your Broken Beauty Products...
Shattered Eye Shadow...
"We have ALL been there…we buy a new eye-shadow & it shatters, can't get the top off of your favorite nail-polish because it's stuck etc. etc. and what do you do? Throw them out? Well, of course not! With these simple and easy tips you can repair some of those damaged goods and save your hard earned money."
You will need, rubbing alcohol, a quarter (yes the change kind of quarter), a** piece of tissue**,** butter knife & sandwich bag**
1. Place the shattered shadow into a plastic bag & with the back or your butter knife (or something similar), through the bag, crush the remainder of your shadow into fine pieces, until it looks like dust.
2. Remove shadow from the bag & take your rubbing alcohol and saturate the shadow
3. Lay the piece of tissue over the shadow
4. Take the quarter & lay over the tissue and begin to press forcefully. This is compacting the shadow back to it's original form. Once compacted, place shadow to the side to dry.
It will be as good as new!
Stuck Nail Polish Top...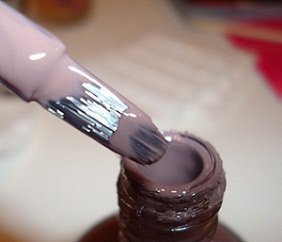 You will need, Vaseline, Sandwich Bag &** Nail Polish Remover**
1. After you have polished your nails and they have completely dried, put your hands inside the sandwich bag & with a cotton round/ball, use the nail polish remover to remove any excess polish from the top of the bottle.
2. With your finger, take a small dab of Vaseline & rub around the top of the bottle. This will allow the top to screw off easily for your next home manicure session.
Broken Lipstick...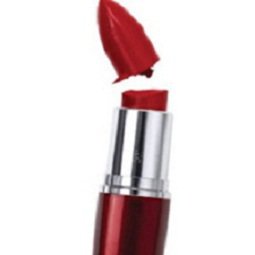 You will need, a sandwich bag, the** lipstick tube**, broken lipstick bullet, lighter & gloves (only if you don't want to mess up your hands & if your not using gloves make sure your hands are clean)!
1. Take the broken bullet & place on the sandwich bag (not inside)
2. Next, put the bullet into the freezer for about 10 minutes. This will allow the lipstick to stiffen so that it is easier to work with.
**3**. Remove the bullet and look to see where the break is, you want to try to piece it back together like a puzzle.
Clogged Spray Bottle...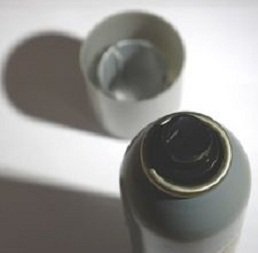 1. Simply hold the nozzle under warm to hot water.
2. Remove residue with a tissue & if the hole is still clogged use a toothpick or safety pin to scrape away any debris that maybe left over.
Your bottle should squirt like new!
A big thank you to Britt for stopping by All Women Stalk again with her great beauty and make-up tips. Don't forget to stop by her blogand her facebook pagefor more tips! Readers, what are some ways you have fixed your broken beauty products?