There are lots of times when you just want some products to make you feel girly. Do you ever wake up and feel particularly feminine some days? I know I surely do! I just want to wear pink ruffles and lace and bows and lipstick all day long! Well, on those days, of course you need some things to make sure you feel girly all day! And the regular stuff you use just might not cut it! So here are 7 products to make you feel girly! Go ahead and use them-you will not be sorry! I guarantee you will even recommend them to a friend. Or maybe two!
---
1

Hello Kitty Liquid Nail Art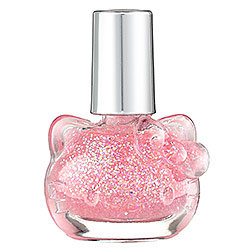 Price: $10.00 at sephora.com
You know how wearing a dress with sweet florals and pastels can make you feel all girly and giggly? Well, it's the same thing with these nail polishes! They are all sweet pastel shades and you will love how girly your tips feel! So go ahead and pick up a few, you will not regret it!
---
2

Dolce & Gabbana Rose the One Parfum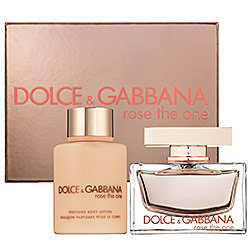 Price: $62.00 at sephora.com
This is my absolute favorite perfume of all time ever! It smells so fabulous. Very feminine and floral. This is a great product to make you feel girly! And this parfum is very concentrated so you only need a few squirts. It will last you a very long time! My bottle certainly has lasted me for a while.
Trendinig Stories
More Stories ...
3

Urban Decay Lash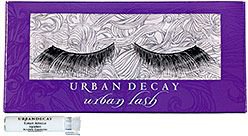 Price: $15.00 at sephora.com
Why is it that applying falsies can instantly make you feel girly? I don't know, but it sure does work! This is one product to make you feel girly that you need in your makeup stash! These lashes are a bit more spendy, but they are a good quality and will last you a little bit. Save them for special occasions and days when you want to feel extra girly!
---
4

Sephora Collection Ultra Shine Lip Gloss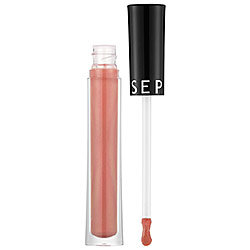 Price: $14.00 at sephora.com
You don't have to abandon lipstick, but you can switch it up every now and then! A lipgloss in a pale girly pink will make you feel so feminine and girly. I love these Sephora glosses too, they just look so pretty and glide on with ease. You can wear it alone or over your fave lipstick. Either way, this is a product to make you feel girly!
---
5

Dior 5-Colour Eyeshadow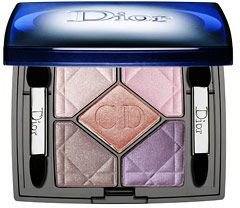 Price: $58.00 at sephora.com
I absolutely love the colors in this eyeshadow palette! This is definitely for a day that you need to feel extra girly! This product will help you accomplish that feat! Soft colors are always feminine! I know the price is a bit steep, but you will get much use out of this palette and I know you will love the colors just as much as I do. Go ahead, splurge on yourself!
---
6

Sephora Collection Body Sparkle Gel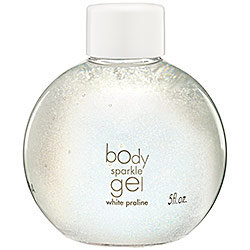 Price: $8.00 at sephora.com
What better to make you feel girly than sparkles all over your gorgeous skin? Isn't it marvelous? I love sparkles! I have sparkle puffs, sparkle sprays and brush on sparkles, but so far I have found that this sparkle gel is the longest lasting I've ever tried. My husband doesn't really like it when I wear sparkles because they get on him, but occasionally he doesn't mind so I wear them when I can!
---
7

Nars Blush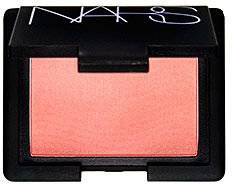 Price: $27 at sephora.com
I could just rave about this blush all day long! I am totally in love with nars blushes and my favorite shade is Orgasm. You will NOT be disappointed if you give these blushes a try! Their price is nothing to bat an eye at. I promise you will be satisfied with this product! I always said if I could only have one makeup product to wear each day it would be blush because blush is my favorite makeup item of all!
These are the best hand-picked products to make you feel girly! These are all my own opinions of course, but I am a big beauty guru and I love truing out products, so you can rest assured I'm giving you my top opinion! I hope you love these products as much as I do! What item, of clothing or makeup, makes you feel extraordinarily girly? Thanks for reading my article!
---
Comments
Popular
Related
Recent