Now that the weather has turned, it's time to start wearing skirts and shorts instead of jeans, so it's time to shave again… or show the world your peach-fuzz legs! And let's face it, some women's razors just aren't cut out for daily shaving… but some are, and they're the ones I want to talk about! Here are, in my opinion, the 7 best women's razors. So run a bath, grab a can of your fave shave cream, and get ready for smooth, sexy legs!
---
1

Gillette Venus Embrace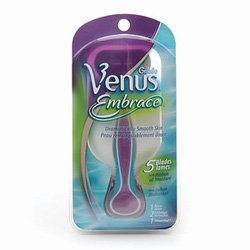 Price: $12.99 at drugstore.com
With five thin blades and a lush moisture strip, you'll get the smoothest shave ever with the Venus Embrace. I love the soft-grip handle, which doesn't slip out of your hands while shaving, and the Shower Pod, which holds your razor to your shower wall, is genius. The replacement blade systems Is easy to use, and helps ensure a smooth shave every time.
---
2

Gillette Venus Breeze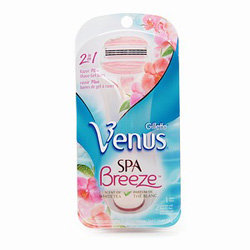 Price: $11.99 at drugstore.com
This is the perfect razor set to keep in your gym bag — it includes the razor and two blades, each surrounded with rich shave gel. It's easy to use, and though I prefer the Venus Embrace for a closer shave, this one works great for on-the-go.
Trendinig Stories
More Stories ...
3

Noxzema Bikini Shavers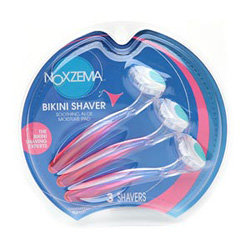 Price: $3.99 at drugstore.com
Our bikini areas can be hard to shave without nicking and cutting, and ouch for raxorburn! These ting razors measure just over a half-inch wide, with an easy-grip handle and soothing aloe vera lotion built right in each blade. They also come with a money-back guarantee, so if you don't love them, you can return them for a full refund!
---
4

Schick Intuition plus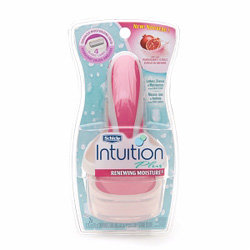 Price: $9.99 at drugstore.com
This razor set may seem a little pricey, until you notice that it includes everything you need for weeks of silky-smooth shaving! It's got a built-in deep moisturizing shave gel and 2 razor refills. Each razor has four thin blades and a pivoting head to follow every curve of your legs from ankle to knee to bikini line.
---
5

Schick Silk Effects plus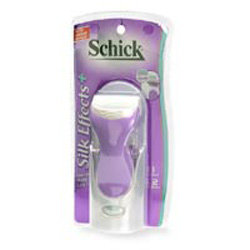 Price: $6.49 at drugstore.com
If you like the Schick Intuition but find the blades with the gel to be messy, then try the Silk Effect Plus instead. It provides the same smooth shave with a thin ribbon of aloe instead of the cream, and each blade is fitted with tiny wires to prevent razor burn and cuts.
---
6

Schick Quattro for Women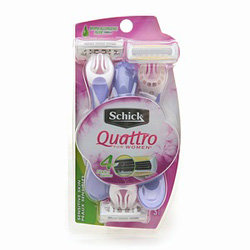 Price: $8.49 at drugstore.com
These are the disposable razors I take with me when I travel! They have a pivoting head and four sharp blades for a close shave, with a comfortable grip and a long handle for ease of use. And since they're disposable, you can use them once and throw them away… how convenient!
---
7

Noxzema Spa Shaving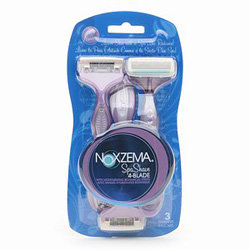 Price: $4.79 at drugstore.com
This shaver by Noxzema is similar to the disposable one above, but with a built-in ribbon of shea butter and aloe vera to soothe and protect your skin during and after your shave. The razor has four blades for a smooth shave, too… I like these!
With this fab list of the best women's razors to guide you, there's no excuse for stubble or razor burn, right? Which of these razors do you use, or is there another one you like more that didn't make my list? Do tell!
Top image source: data.whicdn.com
---
Popular
Related
Recent