Whether you're fixing your car, cleaning your kitchen, or touching up your make-up, you need the right tools. If Craftsman is one of the better handyman tool makers, and Clorox my favorite clean-up tool maker, then Acca Kappa is my top beauty brush designer. All of their tools and brushes are fabulous, and a quick peek at my list will tell you why. Here are 7 basic beauty brushes by Acca Kappa.
---
1

Acca Kappa Toothbrush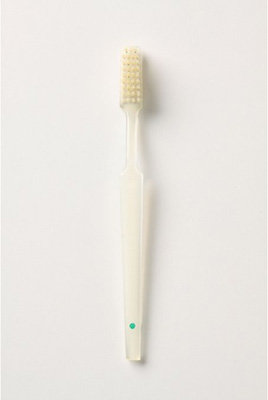 Price: $5.50 at anthropologie.com
Is there any basic beauty brush as basic as a toothbrush? And while this one doesn't look fancy, it works fancy. It's made of 100% biodegradable materials with soft bristles to keep your teeth, and your conscience, clean.
---
2

Acca Kappa Eyeshadow Brush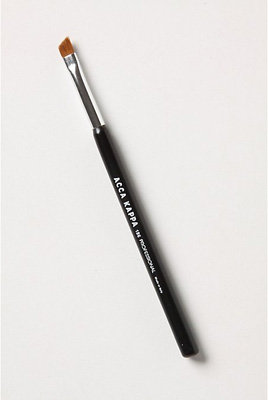 Price: $32.00 at anthropologie.com
What good is an entire palette of smoky eyeshadow, or a swath of brilliant blue, if you don't have the right tool to apply it with precision? This basic beauty brush is ideal for just such applications, with a thin head, soft, thick bristles, and a sharp angle at the top.
3

Acca Kappa Shading Brush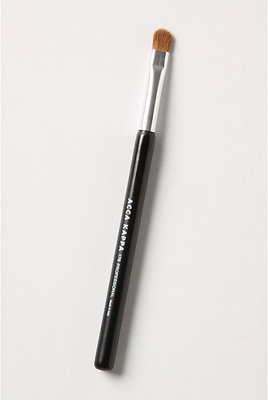 Price: $38.00 at anthropologie.com
Once you've applied the precision of eyeliner and some shadow, you'll need something else to fill in, highlight, or contour, and this brush is designed to do the trick. The wood handle is an easily-controlled 7 inches long, and the bristles are generously thick and soft.
---
4

Acca Kappa Small Blush Brush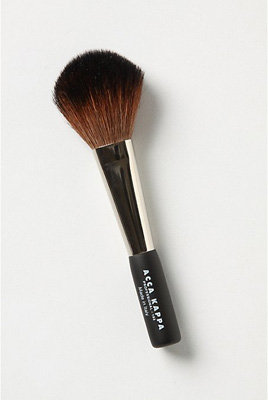 Price: $34.00 at anthropologie.com
My issue with most blush brushes is that the handles are too long or too short. Ah, but this basic beauty brush is just right! It's ideal for applying a blush to the apples of your cheeks for a natural sun-kissed look, or for applying it high in the corners of your cheekbones for a sleek, sexy look.
---
5

Acca Kappa Hair Brush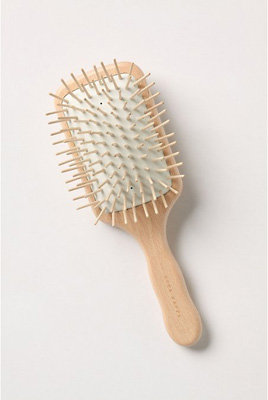 Price: $62.00 at anthropologie.com
This is far and away the most I've ever spent on a hairbrush, but I've never had so many great hair days! The handle and bristles are made of reforested beech wood and rubber, and the paddle is wide and easy to control. It measures 4 inches wide by almost 10 inches long.
---
6

Acca Kappa Comb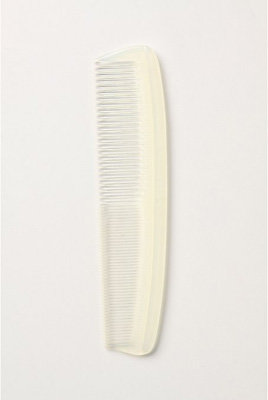 Price: $15.00 at anthropologie.com
We all know it's a no-no to use a brush on wet hair, and this wide-tooth comb is an ideal alternative. It won't damage your tresses, and it's also an eco-friendly option, being made of 100% biodegradable materials (cellulose acetate, in other words, paper).
---
7

Acca Kappa Body Brush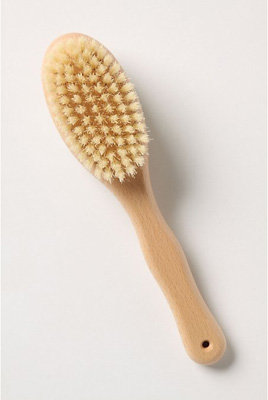 Price: $70.00 at anthropologie.com
Treat yourself to an exfoliating massage all over with this marvelous body brush. It soothes sore, tired muscle on one side, then increases circulation and gently sloughs away dull, dry skin with the other. The brush is made with reforested beech wood and boar bristles, and it measures 12 inches long by 3 inches wide.
As you can see, Acca Kappa's basic beauty brushes have you covered, from teeth to toes! I adore their hair brushes, and I can't wait to try that toothbrush… and did I mention how much I adore their eyeliner brush? Have you ever used an Acca Kappa brush or tool? What did you think? Please share!
---
Comments
Popular
Related
Recent