I've been wearing glasses for 30 years, and in that time I've seen the world of specs change beyond recognition. We have gone from having to choose from a limited range of unflattering styles, to being positively spolit for choice. Many designers offer a variety of prescription frames, and even people who don't need glasses wear them. So I've found some frames that will show my vision-challenged fellows how easy it is to get specs appeal! NB – all prices include single vision lenses unless otherwise stated.
---
1

Roxy in Red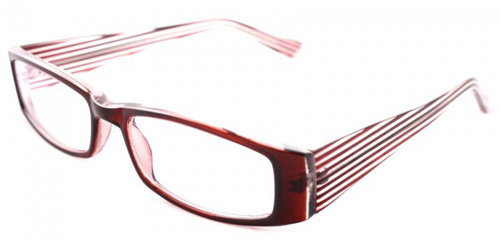 Price: $49 at perfectglassesusa.com
I love these strong dark red frames, which would look great with dark hair. They are also available in black, but why not go for the brighter option? The days of dull dark frames are long gone!
---
2

Black Cherry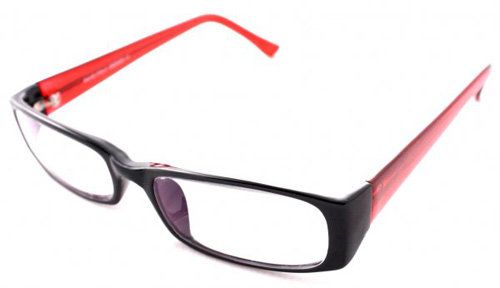 Price: $49 at perfectglassesusa.com
These bold frames would look perfect on anyone who likes dressing in an alternative style. The black front is contrasted by red arms, and I can imagine them on someone who dyes their hair in strong colours.
3

Taylor Grey Marble

Price: $39.95 at glassesusa.com
Not everyone could pull off these retro-style frames, but on some women they could look stunning. Want to see if you're one of them? Look for the Virtual Mirror facility, which allows you to upload a photo and 'try on' frames. Very useful when buying online!
---
4

Calvin Klein 696F

Price: $145 at glassesusa.com
These orange frames are the ones if you want to make a statement! Strong colours are very popular in eyewear in Spain, and it's common to see people wearing frames like this. So if you're not at all shy, go for it!
---
5

Genevieve Prescription Sunglasses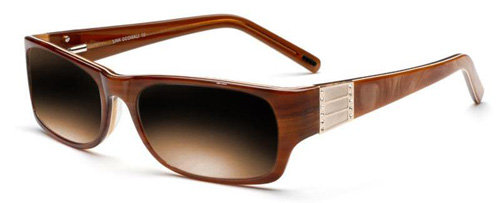 Price: $105 at glassesusa.com
Look cool and mysterious, while still being able to see where you're going, with prescription sunglasses. Just don't make the mistake, as I once did, of going indoors and saying 'is it just me, or is it dark in here?'.
---
6

Vivienne Westwood Fragola

Price: $147.72 at selectspecs.com
You can rely on Dame Vivienne to come up with stylish fashion in everything she does, and these frames are no exception. My favourite is the strawberry shade, but there are five others to choose from. Since the frames are so thick, they would not suit delicate faces.
---
7

Animation Crush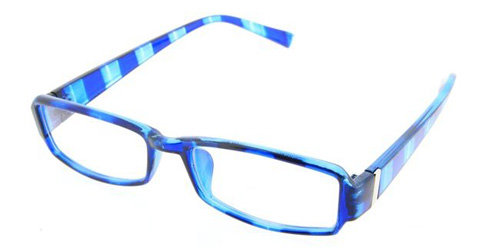 Price: $23.47 at selectspecs.com
At this price you could afford to buy all four colours! The blue frames would look great on someone with fair hair. Probably a good choice if you have a tendency to lose or break your glasses.
---
8

Morgan

Price: $146.12 at selectspecs.com
Now here's something a bit different! The arms have a cut-out centre, with a diamante 'M' logo. Definitely one for the fashion-conscious specs wearer.
I hope I've shown you that specs can be cool. There is a massive choice out there, so nobody need be stuck with boring frames. Why not have a few pairs, and treat them like an accessory?
---
Popular
Related
Recent