8 Amazing Studio Ghibli Films ...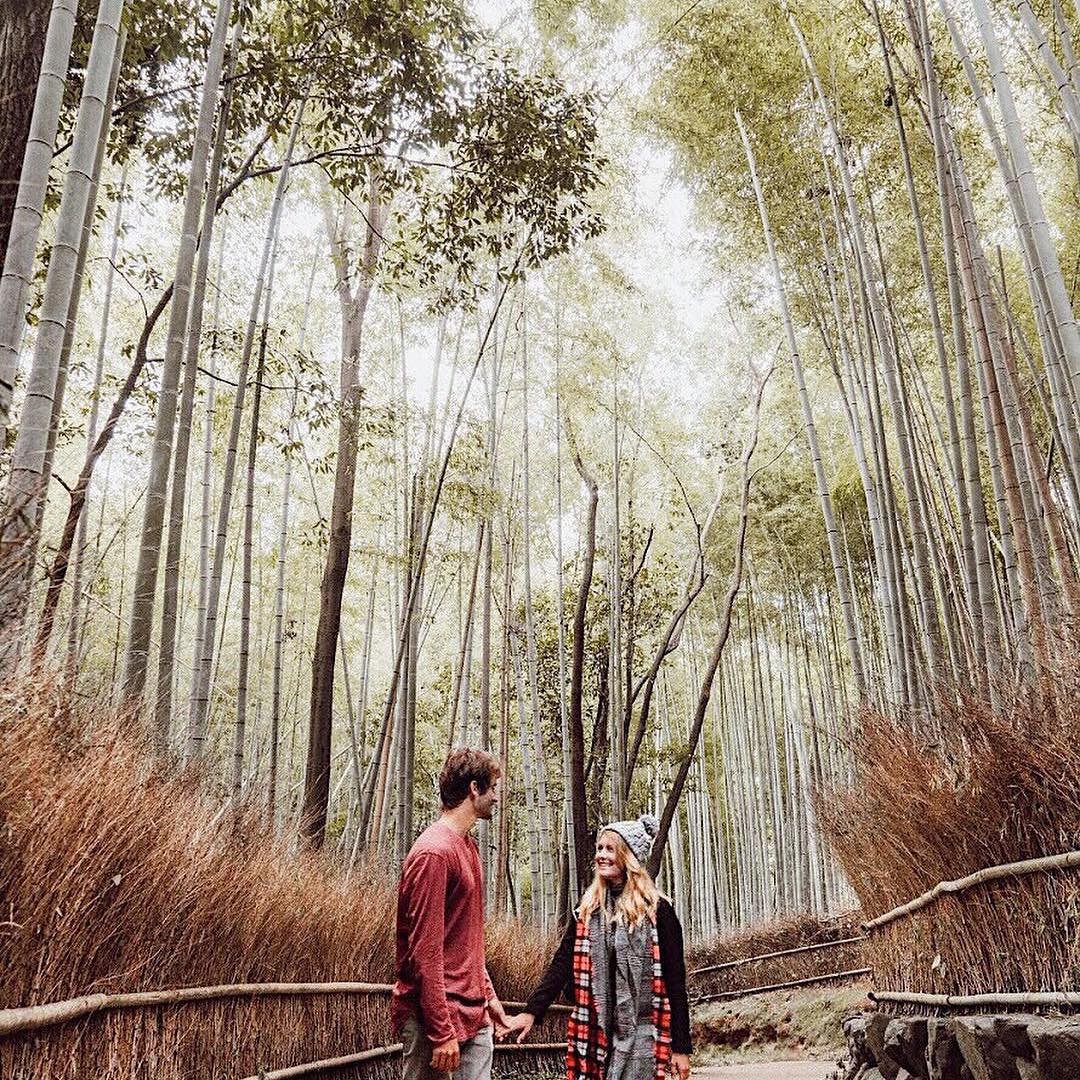 Among the many things that I thank my boyfriend for is introducing me to My Neighbor Totoro and starting my obsession with Studio Ghibli films. Studio Ghibli is a Japanese film studio that produces magnificent animated movies. Here are 8 that I truly love:
From IMDB: When two girls move to the country to be near their ailing mother, they have adventures with the wondrous forest spirits who live nearby.
This is my all-time Studio Ghibli fave. Did I tell you I collect Totoro memorabilia? And that I dream to have a house similar to Satsuki and Mei's house on this film? Yeah, I may be just a tad obsessed with it.
2.

My Neighbor the Yamadas
This film is about "the life and misadventures of a family in contemporary Japan." This is undoubtedly funny and poignant. While I love the mini-episodes and funny stories themselves, the minimalist animation of this film is great too. This movie feels like a haiku.
3.

Kiki's Delivery Service
From IMDB: A young witch, on her mandatory year of independent life, finds fitting into a new community difficult while she supports herself by running an air courier service.
This one is about witches. And it has adorable cats. What could possibly be more fun, right? Seriously, I want to be Kiki even for just a single day.
If My Neighbor the Yamadas "read" like a funny haiku, this film will touch you to the core. From remembering scenes of your childhood to relishing country life to finding love at last, this film will certainly make you smile.
From IMDB: On a journey to find the cure for a Tatarigami's curse, Ashitaka finds himself in the middle of a war between the forest and Tataraba, a mining colony. In this quest he also meets San, the Mononoke Hime.
This one is action-packed. Directed by the same genius who gave us My Neighbor Tororo, this movie will delight anime fans and cutesy (non-anime) movie fans alike.
Ahh, the wonderful feeling of falling in love for the first time. This film is about a girl who became curious about a name on the library cards of the books she borrowed. She finds this boy one day and then eventually learns that the boy checked out the books to be close to her. It's not stalker-ish as it sounds; this movie is truly delightful.
From IMDB: Chihiro and her family are on their way to their new house in the suburbs when her father decides to take a shortcut along a lonely-looking dirt road. After getting out of the car and walking along a path for a while, they discover an open-air restaurant filled with food but with no workers or customers present. Mom and Dad don't hesitate to sit down and dig in, but Chihiro senses danger and refuses. As night falls, she is terrified to see the area fill with faceless spirits, but when she runs to find her parents, she discovers that they have been turned into pigs. She is found by a mysterious boy named Haku, who promises to help her. He gets her a job working in a nearby building, which turns out to be a bathhouse for the thousands of Japan's gods and spirits. Though the work is hard and the people strange, she does as well as she can. Her parents, however, are still waiting in the hotel's stockyard...
Yes, it's as creepy and thrilling as it sounds. I admit that some parts of this film terrified me a bit but it's one of Studio Ghibli's best. If you only plan to watch a couple of these films, you should not miss Spirited Away.
This is the story of a girl who was turned into an old lady by a witch. She seeks refuge in the moving house of a very temperamental wizard. Adventures and attitude-changing events then ensue. Funny and romantic with just the right amount of action.
Do you love Studio Ghibli movies as much as I do? Do you love the films I listed here, too? What other Studio Ghibli movies do you consider favorites?
{{#comments_count}} Show Commnents ({{comments_count}}) {{/comments_count}}