As much as I love comedies and zombie movies, I love heist movies even more. They're so suspenseful — will they be able to pull off their scheme, or will they be caught? Will the gorgeous explosives specialist end up with the hunky getaway driver? And what, exactly, is in that briefcase? Naturally, some heist movies are better than others, and after nearly 30 years of watching them, I do have my favorites. Here are 7 great heist movies.
---
1

The Sting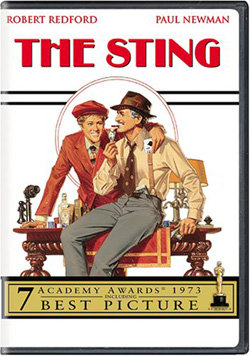 Price: $14.99 at amazon.com
Wow! A few weeks ago, I watched this movie for the first time as an adult, and I have to say: Robert Redford and Paul Newman are HOT! This movie is incredibly funny, clever, and charming, and Redford and Newman are at their best. The Sting isn't as suspenseful as some other heist movies, but its engaging plot and loveable characters are all it needs to make my list.
---
2

Reservoir Dogs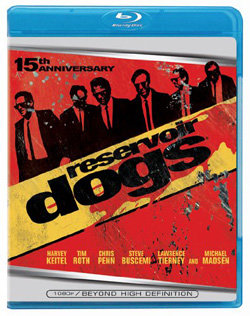 Price: $10.49 at amazon.com
This film is as clever, cool, and bloody as any movie you'd expect from Quentin Tarantino, with loads of suspense and unexpected plot twists thrown in for good measure. A carefully planned heist goes horribly wrong, and as the mixed bag of bandits try to regroup, they fall apart, ending in a crescendo of mayhem and (naturally) more bloodshed.
3

Lock, Stock and Two Smoking Barrels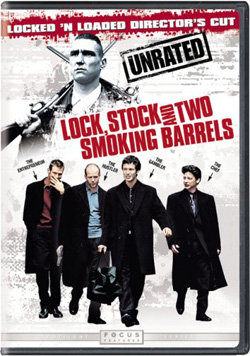 Price: $15.99 at amazon.com
Six scheming groups of men each have their own agendas, but the four protagonists in the film really have one goal in mind — to stay alive long enough to pay Hatchet Harry what he feels is his due after a card game gone wrong. To get the money, they've decided to hold-up their neighbors, a drug dealer and his cronies. What they don't know is how interwoven all of their plots are, and until the very last scene, neither will you. SPOILER: does Tom let go of the phone, or the guns?
---
4

The Italian Job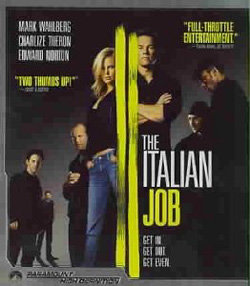 Price: $16.99 at amazon.com
Charlize Theron and Mark Wahlberg are smoldering hot, and their entire supporting cast, including Seth Green, Jason Statham (also in Lock Stock), Mos Def, Donald Sutherland, and a wickedly villainous Edward Norton Jr., are all brilliant. This is a remake of a fantastic heist movie set in Italy, as the name implies, though this robbery takes place in L.A. and has the best (and perhaps only) car chase scene involving Mini Coopers in movie history.
---
5

Ocean's 11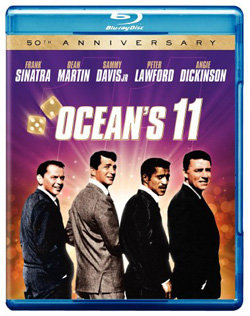 Price: $19.99 at amazon.com
The original, starring the Rat Pack in their glory, is the best, but the remake and subsequent sequels are worth a watch, too. Frank Sinatra's Danny Ocean and ten of his army buddies plan a heist so big, it will take all of their skills, charm, and finesse to pull it off — how else could they rob five casino vaults, at once, in Vegas, on New Year's Eve?
---
6

The Thomas Crown Affair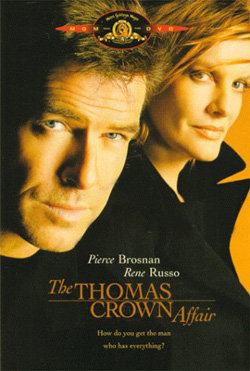 Price: $8.99 at amazon.com
I absolutely adore this movie, in both of its versions, the original with Steve McQueen and Faye Dunaway, and the remake, with Pierce Brosnan and Rene Russo. The original is fun, charming, and relaxed; the remake is super-charged, sexy, and thrilling. In both, successful Thomas Crown has an unusual hobby (high-end art theft) and after years of evading capture, he's finally met his match in equally-sexy Catherine Banning, and insurance investigator. One word: HOT!
---
7

Bound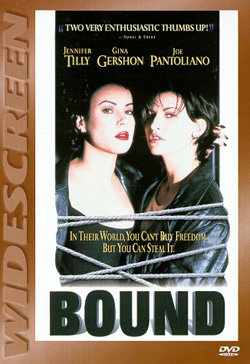 Price: $9.99 at amazon.com
This movie is equal parts mobster, thriller, and heist, combining all three seamlessly for very effective suspense and even a few laughs. Mob moll Violet and her new lover, Corky, decide to flee the violent, unpredictable mafia life, funding their escape with $2,000,000 in mob money. As their plan goes wrong, and things get complicated, you'll be on the edge of your seat…
Those are my 7 favorite heist movies, but there are so many other good ones that just didn't make my cut. Stagecoach, of course, almost made the list… but which of these do you like best, and why? Or is there another heist movie you like more that I didn't include? Please let me know…
---
Popular
Related
Recent